FOXBOROUGH --Donning a sleek black leather jacket and holding a custom-made six-string emblazoned with Patriots logos, The Kraft Group Chairman and CEO Robert Kraft and President and COO Jonathan Kraft joined National Amusements President Shari Redstone on Tuesday to announce the launch of the first Showcase Live! at Patriot Place.
In a press event held at Gillette Stadium, just a stone's throw from where the edifice of Showcase Live! has recently raised, the plan for a new kind of live entertainment experience was unveiled. The 16,000-square foot, venue will be the first of its kind, luring top artists from all music genres and comedy acts and putting Foxborough on the map as a destination for first-rate entertainment of all kinds.
"We are confident that Showcase Live! will be one of the key attractions at Patriot Place, drawing visitors throughout New England for premier live entertainment in an ultimately unique setting," Robert Kraft said. "It will also provide the opportunity to host creative events, adding more function flexibility to Patriot Place, which will be one of New England's most popular function locations."
Showcase Live! will be located next to the 14-screen Showcase Cinema de Lux at Patriot Place and is scheduled to open in August. In addition to live entertainment, Showcase Live! will host a variety of corporate events and conferences.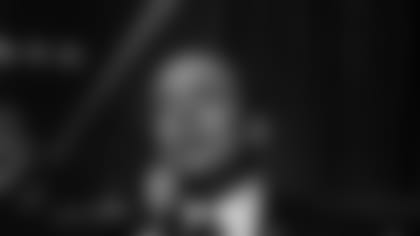 "I am delighted to see that this vision is now becoming a reality with the opening of the fantastic Showcase Live! at Patriot Place," Redstone said. "I am also personally gratified to be partnering with our close friends at The Kraft Group for this first location at Patriot Place."
The talent booking and promotion will be handled through a partnership with Blue Note Entertainment Group. Once the show is on, Showcase Live! will provide an intimate setting for fans to see their favorite artists. Capacity will range between 500 and 1,000 patrons. Meanwhile, cutting edge audio and visual technology will leave fans standing for an encore.
"The thing that was really most important, to us, about creating the unique environment at Patriot Place was bringing the urban entertainment experience and bring it to the suburbs." Jonathan Kraft said. "As somebody that spent much his teen years and 20s downtown in the clubs around Boston, watching live music, I can tell you that while the acts were always great, I never had a great experience. I can tell you that there is nothing close to what Showcase Live! is going to be and represent."
Also announced was a list of acts that have already been booked at Showcase Live! Visit www.showcaselive.com for more details.
| | |
| --- | --- |
| Chaka Khan | 8/18 |
| Boys II Men | 8/20 |
| Squeeze | 8/26 |
| Savion Glover | 8/29 |
| Peter Frampton | 9/12 |
| Average White Band | 9/18 |
| Gin Blossoms | 9/20 |
| David Grisman & John Sebastian | 10/4 |
| Al Green | 11/21 |
| Johnny Winter | 12/5 |
| Dave Brubek | 12/6 |
| Edwin McCain | 1/8/09 |
| Isaac Hayes | 2/20/09 |