(Players listed alphabetically)
TE Kellen Davis (6-6, 262) Michigan State
Davis is not only strong (22 reps in the 225-pound bench press), he also ran one of the fastest 40-yard dash times (4.60) among tight ends at the Indianapolis Scouting Combine this past February. The latter is even more impressive given his 6-6, 262-pound frame. Davis is an athlete on both sides of the ball, having played sparingly at defensive end for the Spartans last season, with two sacks and 2.5 tackles for loss to his credit. Davis even played on special teams at Michigan State. The knock on him right now is that although he's a talented pass-catcher, he still must improve his route-running and blocking skills.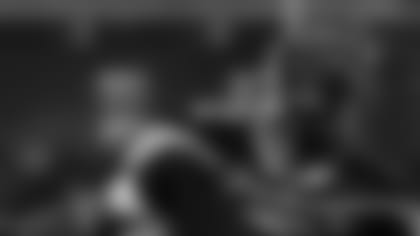 WR Dexter Jackson (5-9, 182) Appalachian State
His first 40-time at the Combine was unofficially clocked at 4.27. The official number Jackson ended up with was a 4.37 – not that that's any less eye-popping a result. With his smaller stature, Jackson realizes he might be assigned to the slot, at least initially. But if that blazing speed, teams may be tempted to move him to flanker, much like Carolina's Steve Smith and Washington's Santana Moss, two other small go-to receivers, have done.
MLB Jameel McClain (6-1, 250) Syracuse
In college, McClain's coaches played him both at inside linebacker and defensive end. But with his size, he'll likely be a better fit strictly at linebacker in the pros. Though not the speediest linebacker (he runs a 4.7 40) McClain is a good run-stuffer, which may make him a good fit in the middle of the Pats' 3-4 defense. McClain's Syracuse squad has been pitiful in recent years, so he may not have gotten the kind of attention he deserves. Projected as a late-round pick, he could surprise if he finds the right NFL system to showcase his skills.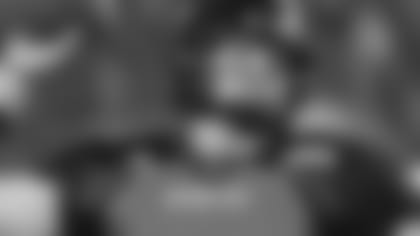 QB Kevin O'Connell (6-5, 225) San Diego State
O'Connell's stock continues to rise. Since the college football season ended, he's gone from relative obscurity to a legitimate mid-round pick in this month's draft. It's easy to see why, when you look at game film of O'Connell. He makes good decisions with the football, can make any throw, and runs well, but only when necessary. In addition, of all the quarterbacks who worked out at the Combine, O'Connell had the second-speediest 40 time (4.61). Of course, QBs aren't paid to run, but that's an indication of how unique an athlete O'Connell is, particularly at his size. Several scouts and coaches reportedly came away impressed with the progress O'Connell has made this offseason in his footwork and technique. Some even said O'Connell reminds them of Vince Young, only that he is perhaps more adept at reading defenses than Young was at this stage in his career. If O'Connell is already being compared to Young, that's a good place to start.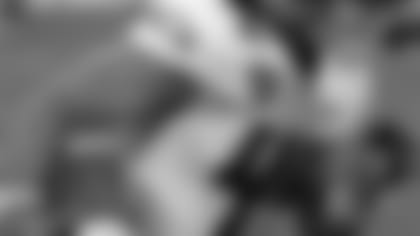 SS Jamie Silva (5-11, 204) Boston College
Granted, he didn't run a mesmerizing 40 (4.82 was his official time). But, like Davis, there's something to be said for all-around football players, and Silva is one of them. His coverage skills may need work, but what made Silva a star at BC was his hard-hitting style of play. Coming out of high school, he was a play-making running back, and last season for the Eagles, he also returned punts. He may not wow you in workouts, but what he lacks in stats he makes up for with hard work. And with that sort of versatility, some NFL team will wind up with a player who has the potential to be better than advertised.

Other names to keep in mind:
Quentin Demps, S,* UTEP*: Hard-hitter with good instincts. A playmaker.
Jerome Simpson, WR, Coastal Carolina: A hustling receiver who fights for every pass. Great athleticism and awareness.
Jeremy Zuttah, T, Rutgers: Very athletic for a lineman. Could have the versatility to play either guard or tackle.
Geno Hayes, LB, Florida State: A big-bodied playmaker with lots of athleticism. Great instincts.