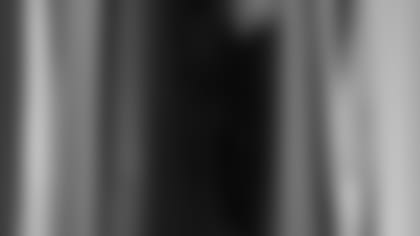 ]()
            Voters on NFL.com have made their choice.  Tight end DANIEL GRAHAM of the New England Patriots is the PEPSI NFL ROOKIE OF THE WEEK for games played November 3-4, the NFL announced today.  

Graham caught three passes for 68 yards and recorded one special-teams tackle in the Patriots' 38-7 win over Buffalo. Graham's three receptions, which were for a 22.7 yards per catch average, were key receptions on three different New England touchdown drives.
The PEPSI NFL ROOKIE OF THE WEEK is the first weekly NFL honor to be selected solely by NFL fans. Graham was selected from among five finalists. The other finalists were Atlanta Falcons running back T.J. DUCKETT, San Francisco 49ers cornerback MIKE RUMPH, Dallas Cowboys cornerback DEREK ROSS and Tennessee Titans safety TANK WILLIAMS.
After the regular season, five players will be nominated for Pepsi NFL Rookie of the Year honors. Fans can vote for the winner on NFL.com throughout the month of January. The winner will be announced at a press conference at Super Bowl XXXVII in San Diego.
This is Pepsi's first year as the official soft drink sponsor of the NFL.