SAN MATEO, Calif. (AP) - Tom Martinez, the longtime personal coach to New England Patriots quarterback Tom Brady, has died. He was 66.
Brady said in a statement posted on his Facebook page Wednesday that he is "deeply saddened by the passing of my coach, mentor and friend.''
"Coach Martinez's invaluable assistance and support will never be forgotten and will always have a lasting impact on my life,'' Brady said in the statement. "The time we spent together remain some of my fondest memories. His legacy of commitment, toughness and determination will live on forever.''
Tom Martinez worked with Brady when he was a teenager growing up in San Mateo, where Martinez coached at College of San Mateo. Their relationship continued during Brady's NFL career.
Brady told reporters before this year's Super Bowl that Martinez taught him how to throw a football, and he was "forever indebted'' to him. The quarterback said Martinez had been seeking a kidney for some time.
"A lot of people are looking for kidneys or some different type of transplants, but he's very deserving,'' Brady said then. "He's a great man.''
The Patriots posted to Twitter late Tuesday, "Our sincere condolences go out to the Martinez family & all those he mentored throughout his incredible career.''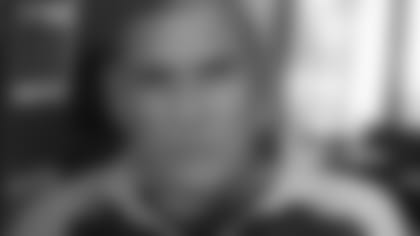 Patriots wide receiver Julian Edelman also tweeted, "RIP coach Tom Martinez. He was such a great mentor to many in the bay area. His legacy will always live on.''
Martinez's wife, Olivia, told the San Mateo Daily Journal (http://bit.ly/wZC5Vl) that he died Tuesday after suffering a heart attack while receiving dialysis treatment.
Doctors told Martinez last spring that he had months or less to live due to a combination of kidney and heart problems, the Daily Journal reported. His prognosis was, at least temporarily, debunked when specialists discovered that it was his pacemaker that was killing him. The pacemaker was turned off in June and he had been fighting to get stronger while awaiting the kidney transplant.
Martinez was hired at College of San Mateo to coach football and teach physical education but added softball and women's basketball to his coaching load.
His teams won 32 championships. He had 400 career wins in football, a state record 565 wins in basketball and 800 wins in softball over 32 years, the Daily Journal reported.
"He really was the representation of Bulldog athletics,'' said College of San Mateo athletic director Gary Dilley. "It's great (Martinez) made such a great contribution to Tom Brady, but really the mark he made was in the hearts he trained and coached at CSM.''
A memorial service for Martinez is scheduled for 2 p.m. PST Friday at Menlo Park Presbyterian Church.