It may not be quite the dramatic "changing of the guard" or "passing of the torch" that often occurs in professional sports, but there certainly is an underlying youth movement in the wide receiving corps for back-to-back defending Super Bowl champions.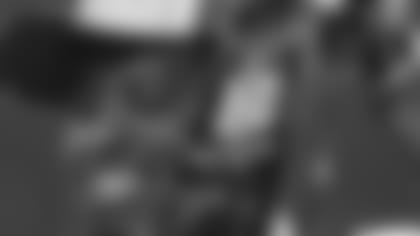 ]()Super Bowl XXXIX MVP Deion Branch and fellow fourth-year wide out David Givens sit entrenched (when healthy) atop the depth chart of Tom Brady's targets. Conversely, veteran David Patten took a big-money deal to join the Redskins and though Troy Brown was re-signed, he faces a battle for a roster spot and could have a limited role in the offense.
All said, it's possible that when the Patriots break camp in late August the stable of pass catchers may not include a single player with more than four years of NFL experience. Beyond Givens and Branch, others battling for key spots this summer include third-year speed burner Bethel Johnson, big target and second-year receiver P.K. Sam and still-young free agent signing David Terrell.
That trio will battle Brown and veteran free agent addition Tim Dwight as the most likely candidates to fill out the five or six roster spots the position is eventually allotted come final 53-man cuts. While the team broke camp with six receivers a year ago, the competition level at other positions in 2005 might not allow for more than five this summer.
Beyond the top seven guys who appear to be fighting it out for the five roster slots, there are a number of other young players looking to impress in camp and possibly earn a spot on the teams practice squad. That group includes rookie free agent Bam Childress, NFL Europe returnee Ricky Bryant and rookie free agent Michael McGrew. Also in the mix for training camp are Cedric James and Jake Schifino. James is a fourth-year veteran and Schifino enters his third season, meaning the players would likely have to earn a surprise roster spot to stick with the Super Bowl champs.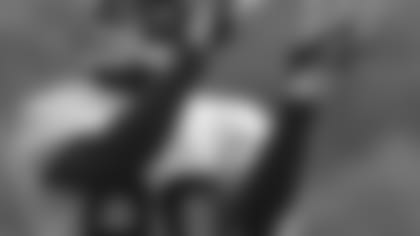 ]()One key area to keep an eye on as the players do battle for the right to haul in Brady's passes this fall is how the individuals might contribute in the kicking game. Johnson has been mostly a kick returner over his first two seasons, a spot where he'll get competition from Dwight and free agent addition Chad Morton throughout camp. Brown may not be the big-play threat he was a few years back, but likely remains the team's best decision maker and surest-handed return man. If the battles for the last couple receiver slots come down to the wire, special teams contributions could be the difference between a player sticking and being sent packing prior to the regular season.
However the wide receiver position unfolds in training camp, and injuries at the position are always a concern, there is plenty of youthful talent and potential heading to camp at wideout for Bill Belichick's offense. Can the veterans hold on to their usual spots? Can youngsters like Johnson and Sam make big strides toward becoming key offensive contributors? Will Terrell play anywhere near the level that he did last time he was catching passes from Brady at Michigan, production that saw him get selected with the eighth pick in the draft by the Bears?
Only time holds the answers to those questions, but the pigskin will soon be flying on the practice fields behind Gillette Stadium and it will be interesting to see which five (or six) players haul those passes in most often and earn spots on the 2005 Patriots roster.