Linebacker Maugaula Tuitele made the most of a favor granted to him and earned a spot on the All-NFL Europe League Team.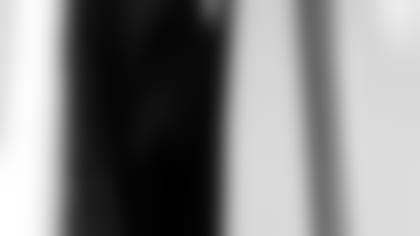 ]()
            One of five players from the Rhein defense selected to the team, Tuitele manned the middle linebacker spot for the Fire. He was second on the team in tackles to teammate and fellow All-League member **Tim Johnson**. Johnson, also a linebacker, had 64 tackles to 61 for Tuitele, who also posted one sack, four passes defensed and a special teams stop.  

Joining Tuitele and Johnson on the All-League defensive team from Rhein were safety Deke Cooper (the league's defensive MVP), cornerback Earthwind Moreland and defensive tackle Brandon Miller.
Rhein also had three offensive players make the team. Running back Jamal Robertson (the league's offensive MVP), guard Al Jackson and tackle Patrick Venzke all made the All-League squad.
Tuitele, who spent parts of the last two seasons on New England's practice squad and also was active for two games, asked the team to send him overseas this spring in an effort to further his career. Now he and his Fire teammates will host Berlin in the World Bowl this weekend after posting the league's best regular season record at 7-3