Workouts at the NFL Scouting Combine will continue through Sunday, but it was already an eventful week as far as the Patriots are concerned in Indy. Of course, Tom Brady's status is a big part of that and with all the agents and NFL executives all in town, there was plenty to digest, including some updates on the Patriots other pending free agents.
As for the prospect interviews there was plenty of mention of the Patriots, along with confirmation that the team has been busy meeting with players and putting together their draft board.
Here's a rundown of some notable free agency news to come out of Indy that you might've missed over what has been the busiest week of the offseason to date.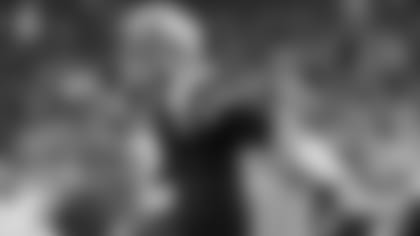 White-hot Brady speculation
Indianapolis is where the stage is set for the NFL's free agency period, which opens on March 18th, so it wasn't surprised to see an avalanche of Tom Brady news reported. The biggest disclaimer to all of this is that this is the news that the parties want out there and every "report" is being put out there with a purpose. Take it all with a grain of salt.
Jeff Darlington started the parade off on Thursday morning saying he would be "stunned" if Brady were to return to New England. This was followed by more reports that Brady would in fact test free agency, and Ian Rapoport clarified that Brady is still part of the Patriots plans, but that the team's hands are tied due to the lack of a new CBA. Rapoport continued that Brady's agent Don Yee did have plans to meet with teams in Indy, including the Colts, Raiders and Chargers.
Dan Wetzel of Yahoo Sports did a good job of summing up how, despite Brady's immense stature, this is just more business as usual for the Pats.
Really this is the only way it could play out. The Patriots should be okay to let Brady find out what kind of opportunities are out there for him before the NFL's tampering period opens. Again, if Brady hasn't signed a new deal with the Patriots before free agency opens the team is on the hook for a cap hit of $13.5 million.
Giving Brady an early chance to figure out what's out there means the Patriots won't have to wait until that deadline is just hours away. This kind of roller coaster surrounding Brady's future should only get more intense over the next two-and-a-half weeks.
What do we know for sure? The CBA will be the first shoe to drop and then things will start to heat up, hopefully with Brady already having a sense of his other options and then the Patriots can weigh in.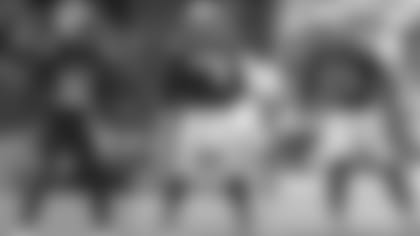 The Other Patriots Free Agents
There are quite a few of other significant Patriots free agents and there were some updates released immediately as the NFL agents meetings got out on Thursday morning.
McCourty's a huge piece of this offseason as it's hard to imagine the Patriots defense or locker room without D-Mac. This report is encouraging. Losing Brady would be one thing, but losing McCourty as well would leave two huge holes in the leadership fabric of the team.
It seems like Van Noy is lining up to cash in this offseason, most likely moving on to another team, perhaps one coached by a former Patriots defensive coordinator like Miami or Detroit where they'll know how to maximize his strengths.
Collins' future is tough to predict, the Pats got a deal on him last offseason and it seems like the athletic linebacker would be in line for a multi-year pact this time around. Will any team value him more than the Patriots?
After three seasons with the Patriots, Dorsett never quite broke out despite some standout performances in the 2018 playoffs and early in the 2019 season. At this point it's hard to see his ceiling any higher than a fourth wide receiver.
Thuney figures to set the market at guard and that's why the Patriots should be heavily involved with the guard prospects this offseason. Starters can be found in the middle rounds at what might be the easiest position to fill on an NFL roster.