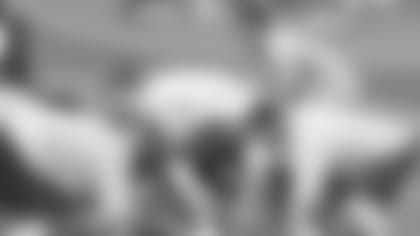 ]()On Day 3 of Patriots training camp, after four straight all-out, full-pads practices, the team enjoyed a light walkthrough on Saturday afternoon. Players donned t-shirts and shorts only for the abbreviated 90-minute workout.
On the field, as has been frequently seen thus far in camp, LB Tedy Bruschilined up alongside Tank Williamson the inside of New England's base 3-4 defense for much of today's practices, with rookie Jerod Mayo and free agent veteran Victor Hobson rotating in.
"I'm comfortable. I've been studying the playbook. When my number's called, I've got to go in there and perform. I feel good about it," said Williams, typically a safety.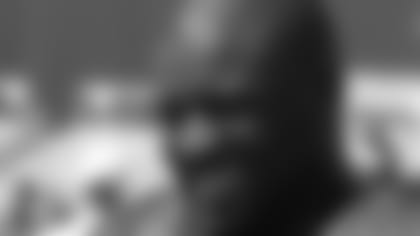 ]()"I communicate with him all the time," Williams said of Bruschi, when asked how much he leans of the 13-year veteran for help at his new position. "Also A.D. [Adalius Thomas], [Mike] Vrabel. All those guys try to give me insight. I try to ask as many questions as I can because now is the most important time to learn, during training camp."
In addition to learning a new system, Williams must learn more than one position. There, too, he's looking for help from a seasoned Patriots veteran in Rodney Harrison.
"Rodney's a big help. He knows all the ins and outs of the secondary and playing up close to the ball [at the line of scrimmage]. Once I got here, I tried to watch as much film as possible and watch him on the field, see what reads he was making, just to try to get a leg up."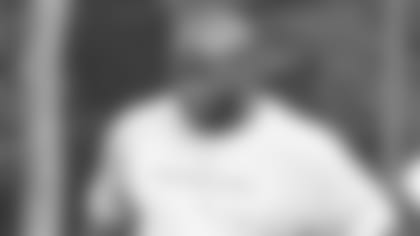 ]()The Pats signed free agent RB LaMont Jordan shortly before the afternoon walkthrough. To make room for the 5-10, 230-pound back, the team released free agent WR Robert Ortiz. Jordan will wear jersey #32 with the Pats.
Speaking of running backs, Laurence Maroneyhas looked strong, quick, and confident early on in camp. He's also happy with the performance he's seeing so far from his fellow backfield mates.
"We're just practicing hard and getting ready to show the world what the Patriots running backs got."
And what might that be, he was asked?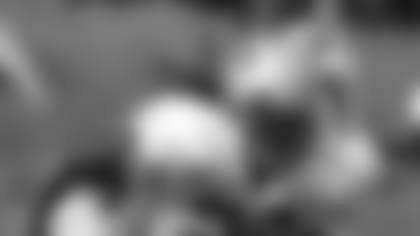 ]()"A lot of talent. We've got a lot of different running backs that do a lot of different things. That's going to give defenses problems. Kevin [Faulk]doesn't run like me, and I don't run like Kevin. Sammy [Morris] doesn't run like me or anybody else. All three of us don't run the same. So, they'll have to play different styles of defense. I think the only thing that's going to stop us is us."
A little bit country, a little bit rock n' roll
Once again, the second Saturday practice was closed to the public, a result of the annual Country Music Festival at Gillette Stadium. Kenny Chesneyheadlined, with Keith Urbanand rocker Sammy Hagarserving as opening acts.