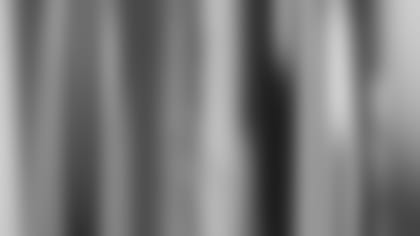 ]()
            Not even a full-year into his professional life, Patriots safety **Eugene Wilson** has already been through just about everything the NFL has to offer. Drafted in the second-round last April as a cornerback out of Illinois, Wilson made the switch to free safety for the second week of his rookie season and never looked back. He played in 19 games with 18 starts, including postseason action, and was a key contributor in reaching elusive Super Bowl glory when most rookies are still trying to carve out a role in the NFL.  

But Wilson's season ended on a somewhat bittersweet note. While his teammates were celebrating Adam Vinatieri's game-winning field goal he was on the sideline nursing a groin injury suffered on an 85-yard Muhsin Muhammad fourth-quarter touchdown.
After a short offseason that included a trip back to Illinois to set things up for two spring classes he will take via the internet to complete the requirements for his degree in speech communications by this summer, Wilson is back at Gillette Stadium rehabbing the injury and eagerly preparing for his second NFL campaign.
"About a week or two after the season I was ready to play football again," Wilson said. "I was missing it already."
That desire to get back to work is still limited by the injury that cost him the final few minutes of a memorable rookie season.
"I hurt it," Wilson responded in true Patriots fashion when asked about the groin injury. "I tweaked it. But I am doing better. I am just rehabbing and just doing whatever I can to get better. I am working at it, just trying to do what I can for right now."
Wilson would not elaborate on the specifics of the injury, but his response when questioned as to when exactly he could return to 100-percent might be telling in terms of the severity of the injury.
"There is no set time limit when they expect me to be full [health]," Wilson said almost two full months removed from the injury. "I am just working to get better. If I had to go play today I don't know if I'd be able to play, but I am just looking to get better and work at it."
But Wilson's workouts this spring are about more than just rehabbing the injury. In conjunction with strength and conditioning coach Mike Woicik and the rest of the football staff, the main goal is for the safety is to increase his playing strength.
"I am just going to work to get stronger," Wilson, who finished his rookie season with 66 tackles, four interceptions and nine passes defensed, said. "I am kind of a little guy, I guess you could say. They want me to get a little stronger. So that's basically what I am going to work at this offseason, is getting stronger and ultimately keeping my speed and even getting faster."
Any strength that Wilson adds should help in his continued adjustment to the safety spot, as well as with some of the big hits he was laying on opposing wide receivers by the end of last season.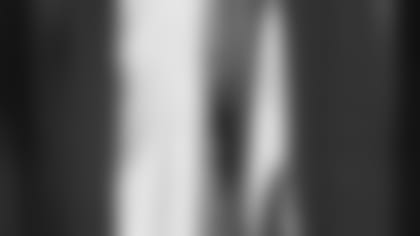 ]()
            "I enjoyed that," Wilson said of the hits. "Playing safety, it has its high points. And playing corner has its high points. Like being back there at safety you get to lay those big hits that you may not at corner. But being at safety you may not get thrown at as much as you do at corner. So it kind of goes hand in hand. I feel like I kind of grew into the safety spot. I felt comfortable back there as the season went on and I just felt at home back there."  

Another appointment on Wilson's agenda for this offseason is the collection of his Super Bowl ring with the rest of his teammates, the completion of a life-long dream.
"I am really looking forward to it because I have never really seen a Super Bowl ring," Wilson said. "I mean I have seen them kind of far away or whatever, but to have one of my own that is going to be great. It's something that no one can take from you. It's something that you earned with your teammates. It's not something that a rich person can just buy. It's something that you have to earn. That ring means a lot of hard work, dedication and it's been a whole life process. That's the ultimate goal coming up from a kid to playing in the NFL and being able to win a Super Bowl. To do it you first year, it just makes you hungry for more."
That hunger is part of what will drive Wilson through his rehab sessions and offseason workouts with an eye on the 2004 season opener against the Colts and with any luck a continuation of the winning ways that have marked the initial stages of his short career.
"Every season guys are going to come in motivated, ready to go," Wilson said. "But knowing that we are the champions, we know everybody is going to be shooting for us so we have to work that much harder. That's just the mindset that we have to have. We have can't be half-stepping because other guys are out there shooting for the same goal we are."
The Patriots added more depth to the backfield by re-signing veteran free agent running back Michael Cloud on Monday. Cloud played in five games in New England in 2003, his first season with the Patriots, carrying the ball 27 times for 118 yards and a team high five rushing touchdowns. … The Berlin Thunder opened the NFL Europe season with a 20-14 win over the Scottish Claymores behind a solid performance from staring quarterback Rohan Davey. Davey completed 8-of-14 passes for 106 yards and rushed twice for 26 yards, including a six-yard touchdown. Patriots teammate Chas Gessner tied for a team-high with four receptions for the Thunder for a total of 37 yards, including a 12-yard score from backup quarterback David Rivers. … ESPN Insider's Scouts, Inc. has tabbed Davey as the top NFL prospect playing in NFL Europe this spring