Fresh off their second win of the season, the Patriots travel to Cleveland for their third contest in five games against the AFC North. The Browns are also 2-3, coming off another close loss, this time to the Chargers, with just six points making the difference in their three defeats. Even with fill-in quarterback Jacoby Brissett, the Browns have been turnover averse while riding one of the most dominant ground games in the NFL. Like the Patriots with Bailey Zappe, they've gotten solid play from their backup quarterback who has kept them in every single game by avoiding mistakes and delivering in some key spots.
One team will manage to even their season record at .500, while the other will drop to two games under as NFL teams begin to hit their stride and discover themselves over the month of October. Could the Patriots be on their way to starting another midseason win streak like they had last year? They'll look for their second-straight win in Cleveland.
Here's what to watch for in the Week 6 contest.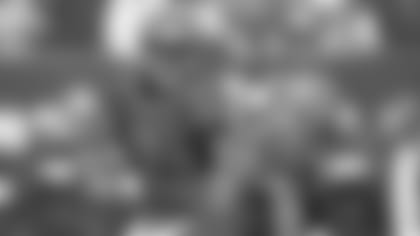 Nick Chubb, with a dash of Kareem Hunt
Nick Chubb is in a class by himself this season, leading the league in rushing yards (593), rushing touchdowns (7) and 20-yard-plus rushes (7). Behind a big, physical offensive line, Chubb and teammate Kareem Hunt (247 rushing yards) are the engines that have kept the Browns afloat, and any Patriots gameplan must start with finding a way to contain them and all the damage that they are capable. Good tackling and sound run fits will be critical. Last year, the Pats caught a break when they faced the Browns without Chubb or Hunt. They won't be so fortunate this week.
Amari Cooper still a threat
Cooper (27 catches, 104 yards, three touchdowns) joins with Donovan Peoples-Jones (16 catches, 191 yards) as the Browns top receiving options. While Jacoby Brissett shouldn't be expected to light the league on fire through the air, his receivers have been valuable outlets and contributed in some key spots as Cleveland battled through five close games so far. Cooper still has elite receiving ability and will get his share of targets if the Patriots are able to contain the Browns' rushing attack.
David Njoku, settled in
Tight end Njoku has been productive as well despite playing with a backup quarterback, with a reliable 24 catches on 28 targets for 289 yards. Last week, the Patriots had an excellent play against the Lions, holding tight end T.J. Hockenson to just one catch. They'll need a similar effort against Brissett's safety blanket, with tight ends Kyle Dugger and Adrian Phillips expected to play a big role in keeping the short passing game under wraps.
Myles Garrett, game wrecker
Garrett returned to the field last week after getting in a scary car accident from which he sustained a collection of minor injuries. Usually, Garrett is a world-class game wrecker, but he had a quiet day last week against the Chargers, registering just one tackle and no sacks though he was able to play 82% of the snaps. Garrett and Jadeveon Clowney are really good bookend edge players who should test Patriots offensive tackles Trent Brown and Isaiah Wynn. Last season they were able to contain the duo, holding them to just a single sack and three combined tackles.
Jacoby Brissett, the backup
Patriots fans shouldn't be surprised to see their former draft pick holding the fort for the Browns while they await the return of Deshaun Watson. Brissett has started 40 games since departing New England via trade to the Colts in his second season. Though he's 15-25 in those games, his touchdown-to-interception rate is still over 2-1 (41 touchdowns, 20 interceptions) as the veteran tends to avoid the kinds of game-killing mistakes that overshadow even a strong performance by a shorthanded team. Stopping the run and putting the game in Brissett's hands seems like a good formula, but the Patriots defense will need to be on their game if they're to get any takeaways in this one.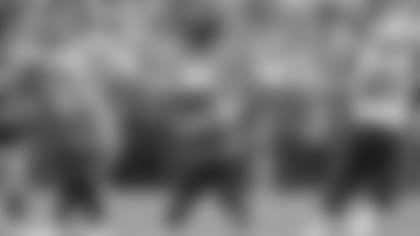 Zappe, round two
It was a solid first start for the rookie fourth-rounder, as Zappe kept the ball out of harm's way, delivered when he had to and mostly let his offensive line and ground game go to work on the Lions. This week against the Browns, the formula won't be much different. With a suspect Browns run defense, Zappe should get plenty of ground support that will keep him in front of the chains and out of third-and-long situations. But with two games of experience now under his belt, Zappe could make some strides if he's asked to throw the ball a bit more, but the primary objective remains to avoid turnovers and taking what the defense gives him. Some growing confidence would be nice to see as well, as Zappe looks to build a foundation that at least includes a steady job as a back-up quarterbcak.
Tyquan Thornton, need for speed
With LJ Humphrey's release from the active roster and Nelson Agholor dealing with a hamstring issue, rookie receiver Tyquan Thornton could be due for an increased workload after playing 25 snaps in his first NFL game action against the Lions. Thornton's quickness and speed immediately translated to the practice field, while he also showed a knack for tracking deep balls as well. He possesses the kind of speed the Patriots have gone too long without in their offense and more experience should only help bring that element to the forefront of the attack. It seems like just a matter of time before Thornton makes the kind of "wow" play he made quite a bit this summer during training camp.
Rhamondre Stevenson, keep breaking out
What more is there to say about Stevenson's epic 161-yard rushing day against the Lions? With Damien Harris ruled out with a hamstring issue and no other running backs to turn to, Stevenson admirably carried the load, making multiple would-tacklers miss while playing a big part in holding the Lions off the scoreboard. With Harris expected to miss time with his injury, the spotlight will once again be on Stevenson as he lines up against one of the statistically worst run defenses in the league. Stevenson should get plenty of carries and chances to break 100 yards for a second-straight game.
Matthew Judon, pressure machine
The AFC Defensive Player of the Week is off to another white-hot start for the Patriots this season with six sacks in five games and consistent quarterback disruption through all of them. Judon, with Deatrich Wise across from him, have been the biggest playmakers on the Patriots defense, combining for 10 total sacks while working in conjunction with their interior defenders to make life difficult on the opposing quarterbacks they've faced. The defense currently comes in with the eighth-ranked pass defense in Football Outsiders DVOA and Judon's pressure has played a big part in that. While he'll need to be strong on the edge against the run, getting after Brissett will be a big key for Judon in Cleveland.
Bill Belichick, winning
Once again, Belichick and his coaching staff have done a great job during difficult injury circumstances, navigating their team to a much-needed win with a third-string quarterback. The challenges will continue for Belichick et al this weekend, in a city where he landed his original head coaching opportunity. More intriguing is that Belichick (323 career wins) sits just one win behind George Halas (324) on the all-time list. A win against his former team will move Belichick into a tie with Halas, with a chance to surpass him against the very team Halas made famous, the Chicago Bears. Don Shula's 347 wins continue to top the list.