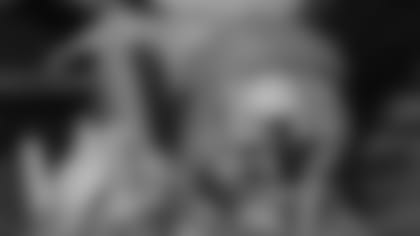 ]()In an effort to show our gratitude and support for our U.S. military troops stationed overseas, the Patriots Cheerleaders have traveled to more than 25 countries since 9/11, greeting and performing for troops in all branches of the military. We've enjoyed bringing a small piece of home to our airmen, sailors, soldiers, marines and coast guardsmen who make so many selfless sacrifices to ensure our safety and freedom back home. Through the Patriots Cheerleaders' association with the Air Force Reserve, I've had the great privilege of meeting and working with Lieutenant General John Bradley, Chief of Air Force Reserve, on several morale tours. When he offered me an incentive ride on an F-16 Viper fighter plane, I of course accepted!
I arrived at the Naval Air Station Fort Worth JRB in Texas, and reported to the 457th Fighter Squadron, home of the Fightin' Spads! I was anxious to begin my training for my once in a lifetime flight! I was introduced to Major Stephen "Willy" Nelson, the pilot who would be taking me on my flight. I was thrilled to discover he's a lifelong Pats fan! We had a great time talking (or should I say bragging) about our beloved Patriots, and of course, the Sox, Celts, Revs and Bruins, much to the dismay of the other pilots in the squadron, who were primarily fans of those "other" teams in Texas!
Willy started my training in the simulators. I began in an F-18 simulator, and later moved over to the F-16 sim. Let's just say it's a good thing I was just the passenger on my flight and not actually the pilot. About 30 of my attempted landings on an aircraft carrier were unsuccessful. I spent a lot of time in the water! My simulated landing attempts on a ground runway were a little better, though since I'm not even very good at parallel parking my small car, my jet landings were far from perfect. I got brave and tried some loops and rolls, and felt like I was in Top Gun!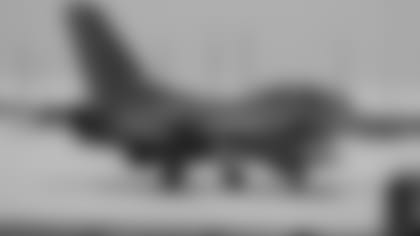 ]()Next, it was off to Life Support to be fitted for my flight suit and learn about egress procedures. I was immediately given the call sign of "Droopy", as the pants were a bit big in the back! The suit doesn't do much for the figure but it sure is comfy! Mine even came complete with the 457th Squadron patches and one with my name on it! Drake was the airman in Life Support who fitted me with my G suit. He was very patient and seemed somewhat entertained as I attempted a few dance moves when all the straps were tightened, and then realized I could barely stand up. The G-suit is very important. Its purpose is to assist with pumping blood from the lower extremeties back up towards your heart and your head during times of high G-forces, to avoid becoming unconscious. Breathing and muscle contraction techniques were also explained. Now I was getting a little nervous. I learned how to adjust the oxygen controls for my mask, as well as a few other important dials in the plane, and I was ready for my ride the next day.
I was so anxious I didn't sleep for a second. I got up early and ready to begin my exciting day! Upon arrival to the 457th, I was greeted by Chief Bill Goben, the PA officer, Julie, who took fabulous shots of the flight, Sheila Demboski who is General Bradley's Aide de Campe, and of course, General Bradley himself! General Bradley was flying two "sorties" that day (that's pilot term for flight). I got into my flight suit, again with the help of patient Drake, and headed out to the flight line for a photo op. It was then time to climb into the plane. My heart was racing, my adrenaline pumping, and I can honestly say I have never been so nervous and excited at the same time! After repeated warnings to watch my head, I of course bumped it on the canopy on my way into the seat. The appearance of being "cool" went right out the window at that point! The pilot did his cross checks and before I knew it, the canopy went down. We taxi'd down the runway while my anxiety and enthusiasm built up. I felt like I couldn't wait one more second. Finally Willy asked if I was ready. He showed me where Sheila, Bill, Julie and another pilot were waiting on the side of the runway, and told me to wave when we went by. He took off so fast, but stayed very, very close to the ground, so I could see their faces. Willie tipped the wings at them as if the plane were waving, then said "3, 2, 1", and OFF WE WENT! Straight up! Vertical takeoff with the after burners, I watched the land underneath me getting smaller as my G suit pumped up. He then rolled the plane onto its back, so I was looking at everything upside down. Finally, he rolled it back upright and then traveled to some airspace designated just for us. He did some loops and rolls and turns and it was absolutely amazing!!! Finally he asked me if I was ready for my 9 G pin. I think my response was, "ummmmmmm,,, okay??????" The feeling was so intense. 9 G's translates into 900 pounds of body pressure for me. It felt like it lasted ten minutes but was probably only for about 4 seconds. I survived and loved it! (OK Willy, I said I'd admit to the motion sickness issue, but it was only for a few minutes!). We were in the air for an hour and a half and I was so disappointed when it was time to land.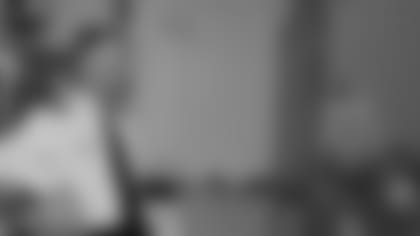 ]()General Bradley and the crew were there to meet me on the ground, excited to hear what I though about the experience. I told them this. "Most people can pinpoint the greatest thing they've done in their life "so far". I am now one of the few people who can say, with absolute certainty, that I've done the greatest, most thrilling thing I will EVER do!" I have a tremdous amount of respect for the men and women in our armed services. They are confident and competent. They are smart, talented, dedicated and committed. They are not ordinary. They are extraordinary.
My most sincere thanks to General Bradley, for the experience of a lifetime! And to Willy and all of the pilots of the 457th Fightin' Spads, you ROCK! Thanks for all you do!