]()The Patriots Cheerleaders just returned from a whirlwind trip to Europe. As part of Operation Seasons Greetings 2007, sponsored by the Air Force Reserve, seven members of the squad visited airmen, soldiers, sailors and marines in Turkey, England, Germany and three bases in Iraq. Alysha Castonguay, Briana Lee, Stacey McIntyre, Meghan White, Angela Vernaglia, Dinna Yap and Cheerleader Director Tracy Sormanti traveled with members of the Band of the Air Force Reserve, the USAFE Band (U.S. Air Force of Europe), country singer Jamie O'Neal, Latin sensation Melina Leon, comedian Dick Hardwick, and show host Mary Therese, visiting hospitals, greeting troops giving seven outstanding performances.
We departed Boston on November 16, bound for Robins AB in Georgia, where we met our escorts and the other performers, got our military id's and had a fabulous send-off party. We departed the states on November 18, headed for Incerlik AB, Turkey. Half of the cheerleaders flew on a C17 and the other half on a KC 10. Chewey and Jim and the rest of the flight crew made us as comfortable as possible and we all managed to get some sleep. Midway through the flight, we were awakened by some live merengue music, as Melina's band gave us a surprise performance. We were all up and dancing within minutes. What a great way to pass the time on a long flight! We landed in Turkey on November 18, had a security briefing, and actually had a little free time that evening. We went to the Alley in Turkey, which is offbase, purchasing gold and leather items (lots and lots of purses!!). After a great Turkish dinner, we headed back to the base for a good night's sleep.
November 20, we started the day very early, doing radio and AFN interviews and PSA announcements, and of course, visits to see different squadrons at work. It's incredible learning first hand the daily accountabilities and jobs that our troops have. November 21 was our first show in Turkey. It was awesome. We had a fantastic audience of military members with their families and everyone enjoyed themselves. The show was followed by an autograph signing, giving us a chance to shake hands and thank so many men and women serving our country.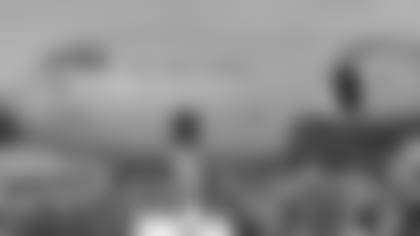 ]()Thursday, November 22 - Happy Thanksgiving!! We started Turkey Day in Turkey, but early morning boarded a plane for Iraq. Our first stop was Kirkuk. We visited the hospital to bring some cheer to the men and women wounded in the line of duty. We met doctors and nurses who selflessly care for our troops. We met security forces people who are so brave and work very hard to keep everyone safe, putting themselves in harm's way. After another high-energy show, we boarded a plane back to Turkey.
November 23, repeat yesterday. Except this time we flew to Balad AB in Iraq. Half of the cheerleaders visited troops in the hospital. The others visited troops at their various work stations. The theatre we performed in was one of Saddam's venue's and the facility was packed with troops anxious for the show to begin. After a great performance and fun autograph session, we headed back to Turkey.
November 24, back to Iraq. This time we went to Ali (Tallil). The show was so much fun and there were a lot of Puerto Rican troops in the audience who really enjoyed Melina's segment of the show. The cheerleaders brought some of the troops on the stage for a merengue dance lesson. The autograph session lasted for a long time as there were a lot of people waiting for autographs. Again, we had the opportunity to meet so many wonderful people! We flew back to Turkey that night, and went right to bed. Everyone was so tired, but so excited about the success of the trip so far.
November 25, a day of rest. While most of us chose to sleep the morning away, Dinna got up early and took a bus with some of the other performers to the city of Adana in Turkey. She visited a beautiful mosque, took a million pictures, shopped, had a delicious, authentic Turkish lunch, and met up with us back at the base later that afternoon to share her stories. We caught up on laundry and sleep and got ready for the second half of the tour.
November 26, we woke up to hear the Pats score from the Sunday night game. Pats are now 11-0 and we knew our cheerleaders at home did a fantastic job performing for the 70,000 fans at Gillette Stadium!! We boarded a plane for Mildenhall, England. Upon arrival, we had an autograph session at the BX and then got ready to watch Dick Hardwick's show at the O Club. We had so much fun and the troops loved Dick's sense of humor! Mary Therese presented some lucky winners with gift cards to the BX and everyone went home smiling!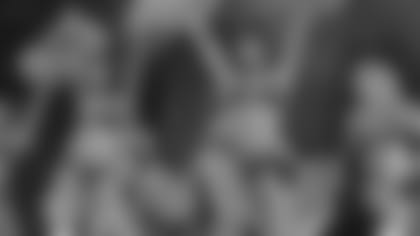 ]()November 27 we had a full day of appearances. We started off at the Air Mobility Squadron for a meet and greet. We toured the fire station and then did a base newspaper interview. We later went to visit the jv and varsity cheerleaders at the high school on base. Then, we were off to prepare for the show. The stage was slippery but the cheerleaders held on and did a great job. After the show and autograph session, we headed back to our rooms to pack for the next leg of our journey.
November 28, off to Germany; Ramstein. We began with a free day and went to Kaiserslautern; the Chris Kringle Market in Germany. It was so festive and beautiful and definitely put us all in the Christmas spirit. The next morning, we stared our appearances very early. We began with Security Forces. We then went to the PAX terminal, followed by visits to many other units. The next night we had the very special privilege of attending a dinner and reception, hosted by General Bradley. General Bradley is now a number one Patriots fan, and WE are number one fans of General Bradley! He's a gracious host who shows so much appreciation to the performers for their participation on Operation Season's Greetings. He presented each of us with beautiful photo collages of the tour, and a beautiful silver plate, announcing the anniversary of the Air Force Reserve. It was a wonderful night! The next day was our last show, and it was incredible! Everyone was on their feet dancing by the end! A great way to end a fabulous tour!!
I'd like to thank all of the people who were instrumental in making OSG 07 such a success. Of course, General Bradley, who supports the annual mission. Dave Ballengee, the tour producer, who makes it all look effortless. Colonel Mungavin (aka Top Dog) who oversees everything and does it with a smile. Colonel Maughmer who joined Colonel Mungavin in the role this year. Ken Hackman, tour photographer, who not only takes great pictures, but he makes everyone laugh. Chewey, the best loadmaster in the Air Force Reserve. Jim, the best crewmember who makes sure we are always comfortable. Doc Warner who made sure we didn't get sick. Our Chief, Gary Taylor, who manages our schedule and keeps us on our schedule (and he taught us how to do the Cupid Shuffle, too!). All of the chiefs and escorts who are by our sides throughout the journey. Show host, Mary Therese, Dick Hardwick, Jamie O'Neal, Melina Leon and their musicians, the Air Force Reserve bands, the tech crews and the flight crews. So many people had a hand in doing something that made a difference to so many people. Operation Seasons Greetings 2007 touched so many people's lives and we feel tremendously fortunate to have been a part of it.