Ohio State defensive end Vernon Gholston. AP Photo.


Much like a presidential election, success in the NFL Draft isn't just based on a strong early showing. While it's important to make a splash early, maintaining success throughout the process is also vital. That's something Bill Belichick and Scott Pioli have been extremely successful at during their time in New England.
Thanks to a trade last year on draft day, the Patriots have San Francisco's first-round selection, the seventh overall pick in the upcoming draft. The Patriots will be looking to add an impact player with their top 10 pick but if history is any indicator, the team will also find talented contributors throughout the draft as well.
Many believe the Patriots will look to trade down from the seventh spot and with the money New England would have to pay a top 10 pick, a trade-down is defiantly a distinct possibility. But if they do stay at seven, there are a lot of talented options the Patriots will have to choose from.
The two areas of greatest need for the Patriots are linebacker and cornerback. There is one player in particular, Ohio State DE Vernon Gholston (6-4, 266), who will be hard to pass up if he's available when New England is on the clock.
Gholston, who played defensive end at Ohio State, would be making the switch to outside linebacker in the Patriots 3-4 scheme. A lightning quick pass rusher off the edge, the physically imposing Gholston dazzled scouts with an impressive performance at the NFL Combine. That showing has Gholston shooting up draft boards to the point where he could now be long gone when the Patriots select.
Gholston recorded 22.5 sacks during his two years as a starter for the Buckeyes. Even more impressive were the four sacks he racked up against Michigan's Jake Long, the potential top pick in this year's draft. Gholston terrorized Long in their two meetings, constantly beating him off the ball with his explosive speed. An athlete like Gholston with tremendous upside would be a big boost to the Patriots defense.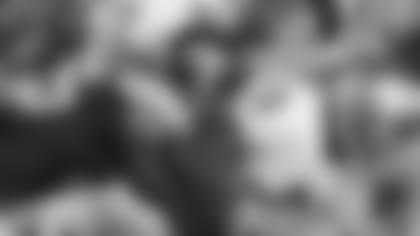 Another possibility at linebacker is USC's versatile Keith Rivers (6-2, 240). While he played primarily on the outside for the Trojans, Rivers possesses the size and athleticism to make the move to inside linebacker with the Patriots. Rivers has the speed New England currently lacks at inside linebacker. Another positive with Rivers is he played in Pete Carroll's 3-4 defense at USC, which is a rare commodity among college linebackers these days.
There really isn't a cornerback worthy of being selected with the seventh selection. However, if New England does trade down, there are a lot of first-round caliber options at that position. The team has shown interest in Tennessee State's Dominique Rodgers-Cromartie (6-1, 184), Troy's Leodis McKelvin (5-10, 190) and Arizona's Antoine Cason (6-0, 190).
Rodgers-Cromartie was one of the stars of the Combine after blazing a 4.33 40-yard dash. An amazing athlete with a long frame and great ball skills, Rodgers-Cromartie has all the physical tools teams look for in a cornerback. The main concern is Rodgers-Cromartie played against a lower level of competition in college and didn't always dominate. DRC is still raw and needs to add some strength to his lanky frame but there's no doubt that he offers a lot of upside.
McKelvin is not only one of the premier corners in this draft, he's also a dynamic return man, which adds to his overall value. McKelvin averaged 13.1 yards on kickoff returns and 23.7 yards on punt returns with eight touchdowns over his college career. Like Rodgers-Cromartie, McKelvin is a tremendous athlete but still needs to work on his technique and footwork if he's going to be an elite corner at the NFL level.
The most NFL-ready of the corners could be Cason. A four-year starter at Arizona, Cason was one of college football's premier corners over that span. A smart player with tremendous instincts, Cason had 32 pass breakups and 15 interceptions in college. His combination of intelligence, toughness and production makes Cason a definite possibility to become a Patriot on draft day if they trade down in the first round.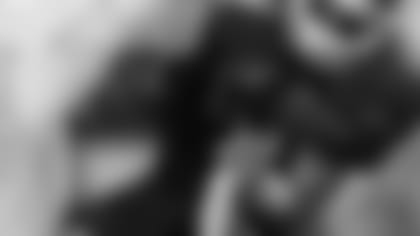 Another option at seven could be defensive tackle. While it's not a position of need for the Patriots with Pro Bowler Vince Wilfork manning the nose, there are two blue-chip prospects at tackle in this draft, USC's Sedrick Ellis (6-0, 309) and LSU's Glenn Dorsey (6-1, 297). Both players would have to be considered by the Patriots at seven if they are still on the board because getting either Ellis or Dorsey at seven would represent great value. Plus, with Wilfork's contract up in 2009, he'll be looking for a lucrative long-term deal so adding some quality depth at the position may not be a bad idea.
Running backs Darren McFadden and Rashard Mendenhall could also be available when the Patriots are on the clock but it's unlikely that New England will go in that direction. With Laurence Maroney coming on late last year and Sammy Morris playing well before he was injured, it seems unlikely that the Patriots would invest that kind of money into the running back position. More than likely, McFadden and Mendenhall could be used by New England to help trade down with a team looking to grab an elite running back.
There will be a number of inside linebackers available for the Patriots when they select in Round 2, led by Oklahoma's Curtis Lofton (6-0, 246). Lofton started the first 10 games of his senior season at strong-side outside linebacker before moving inside for the Sooners final four contests, so Lofton certainly possesses the flexibility Belichick looks for in a linebacker.
Day 2 of the draft, which now includes the third round for the first time ever, will likely have the Patriots searching for depth at virtually every position, including backup quarterback, the one area New England needs a major upgrade.
A quarterback to keep an eye on in the mid-rounds of the draft is Hawaii's Colt Brennan. The Patriots are said to really like the all-time leading passer in Division I history and he should be around later on Day 2 due to a poor performance at the Senior Bowl. Brennan also has the stigma of playing in a run-n-shoot offense in college but he's known for his intelligence and accuracy. With proper coaching, Brennan could be groomed to be a solid NFL backup, something New England sorely lacks at the moment.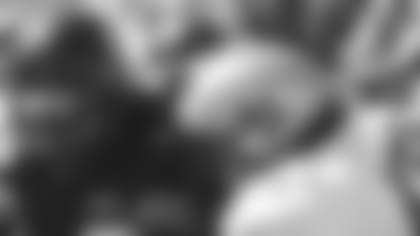 Other positions the Patriots could be looking to address on Day 2 of the draft include linebacker, offensive line, running back, tight end and defensive tackle. If New England is looking for a linebacker in the middle rounds, two players who look like a good fit are UNLV's Beau Bell (6-1, 244) and Vanderbilt's Jonathan Goff (6-2, 245).
Bell could be intriguing to New England because UNLV is currently one of only three teams that run the 3-4 as its base defense at the collegiate level. Not only does Bell have experience in the 3-4, he's also played both inside and outside linebacker, something that's sure to draw the Patriots interest.
Goff will probably slip to the middle rounds of the draft because his lack of straight-line speed may relegate Goff to a two-down linebacker in the NFL. But since Belichick likes to use a lot of different personnel groupings on defense, a player like Goff has more value to New England as a two-down run-stuffer than he would to other teams that employ different defensive schemes.
At running back, Cal's Justin Forsett (5-8, 194) and USC's Chauncey Washington (5-11, 212) were two productive college runners who bring versatility and toughness to the table in the middle-late rounds.
Forsett is projected to go somewhere in the 5th round area and while he may not have the size to be an every down back at the NFL level, Forsett is a great blocker and receiver out of the backfield in the Kevin Faulk mold. With Faulk getting up their in age, Forsett can be groomed to be his replacement as the Patriots third-down back.
Washington is a tough inside runner who breaks a lot of tackles. He's particularly effective near the goal line, having scored 19 touchdowns for the Trojans over the last two seasons. Washington was talented enough to start at USC and is the type of player the Patriots usually target later in the draft.
While the Patriots will probably pass on one of the blue-chip defensive tackles early on in the draft because of the money they already have invested in the defensive line, they could target one later to add more depth behind Wilfork. Texas' Frank Okam (6-4, 347) and Fresno State's Jason Shirley (6-5, 330) are two prospects that have the size and flexibility to play inside on New England's defensive front.
Like the upcoming Presidential election, the NFL Draft draws people in because of the uncertainty that lies ahead. No one knows for sure what candidates the Patriots will choose but we do know that draft weekend will once again have its share of surprises, as New England looks to add to its already deadly arsenal of superstars on both sides of the ball.