Some things take time. For the Memphis Patriots Fan Club, they spent the last five years expanding their club to more than 800 Facebook members and* ***they've been doing it with style**. As club founder Antwyan "Hardcore" Montana began a Facebook page in September 2011 because he felt as though he were the only Patriots fan in Memphis.
Then that Facebook page grew to about 30 people.
"The numbers just started growing and growing, and then we actually found a place to have our watch party and [people] all showed up," said Antwyan. "And we just started doing it weekly."
Over the years, the club grew and needed to switch locations to accommodate their increasing membership. Now the club meets up at Mugshots, where the regular 200 or so members have a view of the television.
"It's been amazing," said club president Cam "Cujo" Hill. "At this point, we just come together and meet every game day, whether it's on a Thursday, Monday or Sunday."
To recruit members, they split and went to different bars around the city on game day where they would hand out business cards to anyone wearing a Patriots jersey. They also handed them out if they saw people when they were out at the mall or walking on the street.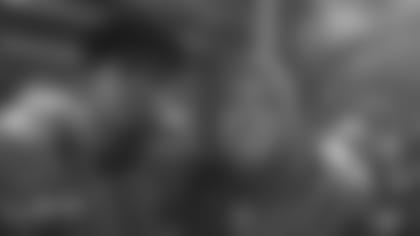 They also got creative in their recruiting tactics. In 2014, Antwyan put together a song and music video that featured members of the club that showed their passion for the team. Decked out in Patriots gear and their signature MPFC biker vests, Antwyan and fellow fan club member Paula Mechelle rap about all of the things they love about the team, while other members dance to the beat.
"We were just trying to reach out to people," Antwyan said. "I was like 'Hey, a lot of people can view music videos.' And we said 'Hey, we ought to do one.' And it worked."
Not only do Antwyan and the club work to connect Patriots fans in Memphis with each other, they work to connect Patriots fans across the world. The club maintains strong ties with several clubs including Patriot Nation – 'Nati, Nashville Patriots Fan Club, New England Patriots Fans of North Carolina and the Atlanta New England Patriots Meetup Club. They organize several trips with the different clubs throughout the season with club presidents across the country.
"What we try to do throughout the year, our club may drive up to Nashville because it's just two hours away," Cam said. "We're planning a trip to New Orleans when we play the Saints this year. We're going to try and get our people down there together."
Trips like these have helped bond the clubs together. Together, they share ideas across a Facebook group for many of the club's presidents that help their clubs grow and develop traditions. They support each other at their events with like when Julian Edelman visited fans in Cincinnati or when Memphis fans drove two hours with Stanley Morgan to meet with those in Nashville.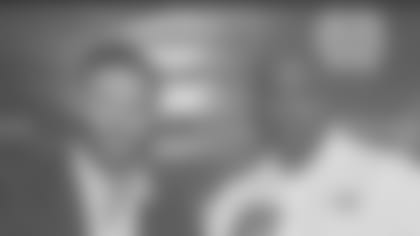 "We always donate stuff for raffle prizes and stuff for the fan club there and we support them and we pack their bar or place out with fans and members from everywhere" Antwyan said.
So when you join the Memphis Patriots Fan Club, you'll be joining several other fan clubs across the country.
RELATED LINKS