When you move across the country, you never know the type of people that will come into your life. You'll never know if you'll be able to find a group of likeminded fans who will cheer on your team with you.
When Todd Hodge moved to Pasadena, Calif., back in 2003, he found himself surrounded by Oakland Raiders and Dallas Cowboys fans working as a bartender. Soon, the number of Raiders fans dwindled, and Todd saw that as an opportunity for Patriots fans to take over the bar. From there, the idea for New England West was born.
He turned the TVs to the Patriots games and what began as a small group of fans now boasts more than 750 members on their MeetUp pageand more than 800 members on their **Facebook page**. Though they have a strong social media following, their mission was to create an environment where Patriots fans felt at home.
"I just wanted to be around to be around people that were like me," Todd said. "I have developed strong relationships over the past 10 years or so, as well as most of the members in our group."
They've attended each other's bridal showers, baby showers and important life events. When they can't travel to the East Coast to be with their own families, they have an "orphan Thanksgiving" potluck so no one is ever alone for the holidays.
"We're family. We have been together for 10 years," said Pamela Sturrock, one of the club's activities organizers. "We go to each other's homes in offseason. We see each other every week. There's a core group there that sees each other every week. We do things outside of that."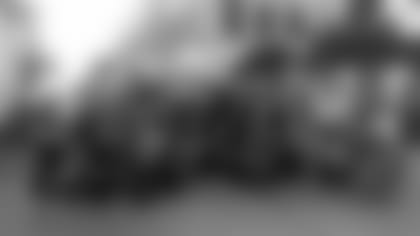 While they've created an environment built around fun and have supported each other through some of the members happiest times, they've also been there for the challenges life brings. When Pam's brother was tragically killed earlier this year, members of the fan club stepped up and created a GoFundMe page to help with expenses. Not only did they help her financially, but they were a solid support system that she could lean on emotionally.
"They were very supportive through everything that I went through. I went through a trial, and my brother attended some events and a lot of the New England West people attended the trial with me. So yeah, it goes beyond just football."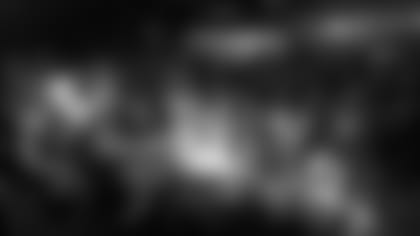 Though their bond goes beyond football, it is what brought them together, and they want to share it with anyone who walks through the doors of Barney's Beanery. You'll be able to hear the loud chants and cheers as you head down to the basement where everyone hangs out.
And when the Patriots score, watch out; this crew doesn't  hold back with celebrations.
One thing that has become a ritual has been the club cheering on Pam, who always sports a Stephen Gostkowski jersey.  As he lines up to kick a field goal, she'll respond by asking if he can make it.
"When the ball sails through the uprights, I usually get a hug or a pat on the back," Pam said. "It's really quite comical, but it is *our *thing. Todd also has a tradition, [saying], "Everyone, Everyone... We're ok!" with a booming shout. This is generally said to us when we are freaking out about something."