Super Bowl LI is long gone, but the memories and feelings of celebrating the greatest comeback of all time are hard to forget. For the fans of NMPats4Ever, watching the playoffs and the team take home their fifth Lombardi  trophy was the peak moment of their inaugural season. Those memories spilled over into the 2017 season as they relived every moment leading up to the Big Game to welcome new faces into the fold.
As a club in its infancy, they wanted to find the perfect way to be inclusive and to get everyone in the mood for the season opener.
That inclusivity goes a long way for the club as they look to bring in as many Patriot fans around the Albuquerque area. Made up of mostly transplants from New England, NMPats4Ever began last season after a trip to Phoenix to watch the team take on the Cardinals. One of the club's founding members Brian Beaudoin, who hails from Connecticut, saw the camaraderie that developed between the fans in the New England Patriots Fan Club of Arizona and wanted to create a similar energy. When he returned to Albuquerque, he met up with neighbors, who were also Connecticut natives, and began mapping out what they hoped to become a beautiful Patriot presence in central New Mexico.
"I think we have a lot of locals who are maybe newer fans, but we also have quite a few New England transplants surprisingly in the Albuquerque area and New Mexico in general," Brian said.
Now, one year later, their membership has grown from the five initial members to more than 40 members who make their way toUptown Sports Bar and Alien Brewing located about 10 minutes from downtown Albuquerque.
The bar plays a variety of NFL games, and Brian and the club have worked to build a strong relationship with the bar's owners, who they appreciate. Though the bar determines which games to show in its main room based on time period, it has provided small rooms around the restaurant where the club can cheer on the team together.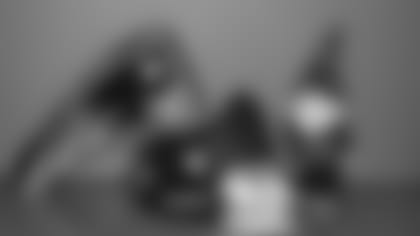 While sticking together helps make cheering on the team a lot easier, it also gives Brian and the other founding members of the club a chance to make their way around to mingle with the fresh faces in the crowd or people who pop in from out of town.
"We want everyone to feel welcome and then that even goes with [other fans]. We've invited fans from the other teams," Brian said. "If they don't have place that they go but we know them, we tell them to come hang out with us. We may pick on them a little, but it's all going to be good."
Being able to stay together has allowed them to start traditions to help everyone, from the most devoted of fans to the fan who likes to pop in every few games, engaged in cheering on the team. Before each game, everyone has to rub the belly of the Patriots gnome for luck that they bring to each game. During half time, they run trivia with a range of questions to give everyone in attendance a shot at winning some Patriots swag.
Having trivia throughout halftime helps keep everyone pumped for the game while they're hanging out. When they are away from each other, several members make several posts on **Facebook** to help continue the conversation and to drive excitement for the next game.
"If it's too quiet between games then I think it's that old out of sight, out of mind thing," Brian said. "So it's nice that we have a few people that are always just looking for articles that maybe the fan base wouldn't see otherwise. I think it keeps the excitement level a little higher when you see that."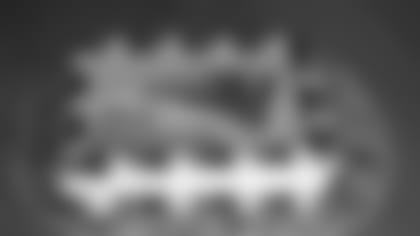 The fan club had that same energy when they watched the team battle their way to their fifth championship. For members who had been fans of the team for decades, they trusted that Coach Bill Belichick and the team would not give up without a fight.
Brian even designed a cake in the shape of a helmet and bought a number five birthday candle to celebrate the fifth win.
"We were able to have the cake and light the candle. It was just fantastic," Brian said.
As they continue to cherish the memories that they've made over the last year, they're looking forward to making many more with plenty of new faces to join them.
"We just have to keep supporting our team and just continue enjoying the games, win, lose or draw."