Fans from the Patriotas de Nueva Inglaterra Fans Club Zócalo D.F. fan club greeted the two wide receivers with loud cheers of "Pats, let's go! Pats, let's go! Pats, let's go!"
"There was lots of emotion. We were very excited. This is the first time that our idols visited us, and having them close was very exciting. They were about two yards away," founder of the club Victor Barron said.
Every Sunday the club meets at "La Cueva" (The Cave) at the restaurant CostiArracheras in the heart of Mexico City to watch the Patriots take the field. There, fans can order the "Brady Burger," which is reserved for only Patriots fans. Showing their pride for the team is one of the most important things for the fan club.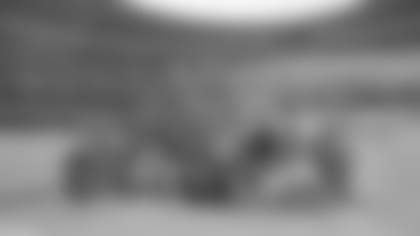 "It means to have a very strong passion, and rooting for a powerful team that is a champion is very emotional," Victor said. "It's a great feeling. In order for us to feel like true fans, we need to gather together as a group. To us, it means that you're a true fan when you gather together and share your passion."
While cheering on the team during the season is the perfect way to show their love for the team, coming up with creative ways to demonstrate their enthusiasm between seasons is a top priority. Recently, fans headed over to Estadio Azteca to shoot a video to welcome the Patriots to Mexico City.
Decked out in their red, white and blue Patriots gear, the group gathered outside of the stadium, played some football and gave their loudest "Let's go!"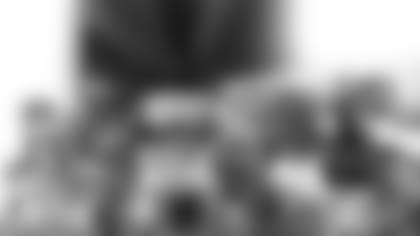 The team isn't the only group of people who the fan club cheers for. Every Sunday when the Patriots step onto the field, the fan club takes the opportunity to celebrate the birthdays of its members. Together, they eat, dance and try to make the day special for everyone by handing out gifts.
Though this club is made up of 200 individual fans, they view themselves as one entity.
"We are fans as a group," Victor said.
As the days inch closer to Nov. 19, the group looks forward to sharing that attitude with the rest of Patriots Nation. With more and more fans getting ready to head across the border to see the Patriots take on the Raiders, Patriotas de Nueva Inglaterra Fans Club Zócalo D.F. cannot wait to share the city that they love with other fans.
"If you like we can wait with a party in The Cave on Nov. 18," Victor said.
Until then, the club will continue to meet with each other around the city and the country to show off their love for the Patriots.