Patriots fan Kara Hancock's team spirit is so obvious you can see it when she's driving down the street. That's because Hancock – one of 32 finalists in the Vicks NyQuil/DayQuil Most Dedicated Fan contest – painted a huge Patriots logo on her Volkswagen Beetle.
Hancock is a resident of Payson, Utah, where she supports here favorite teams and players from afar. She's hoping that she wins the contest, earning a trip to this year's Super Bowl in at Lucas Oil Stadium in Indianapolis. Ideally, she'd be there to watch her favorite team, led by her hero Tom Brady, go for its fourth Lombardi Trophy.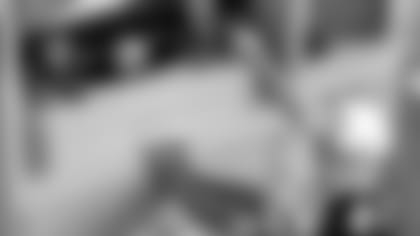 "Being a fan of any NFL team and living in Utah is a tough place to be in," Hancock told the Utah Daily Herald. "Everyone has their own teams, so I am hoping to get votes from my community, not for being a Patriots fan, but for being the most dedicated NFL fan nationwide, from little ol' Utah. If winning this trip and title also give me the chance to meet my team and ultimately Tom Brady, my hero, I'd die a happy woman."
For that to happen, Hancock needs the online help of Patriots Nation. The Dedicated Fan contest is based on a point system – 70 percent Facebook and 30 percent Twitter.
Fans can go to www.Facebook.com/Nyquil and the "MDF Contest," where you can vote for Hancock in a series of four challenges that were part of the contest. Kara has also set up her own "Send Kara To Super Bowl XLVI" page on Facebook.
For the Twitter portion of the vote she earns points every time her hashtag — #VicksMDFNewEnglandFan – is tweeted out.
Time is running out, though, as voting for the contest ends on Dec. 29, with the winner announced on Jan. 10.
So Patriots Nation, put your online power to use and get Kara to the Super Bowl!