NEW ENGLAND PATRIOTS (7-0) VS. CLEVELAND BROWNS (2-4)
Sunday, Oct. 27 at 4:25 p.m. ET. Gillette Stadium (65,878)
The New England Patriots are off to a 7-0 start for the third time in team history (2007 & 2015) and can guarantee at least a .500 record for the 19th straight season with a win this week at home against the Cleveland Browns.
The Patriots are the only NFL team to finish with a record of .500 or better in each of the last 18 years (2001-18). The Patriots have the second-longest streak of finishing at .500 or better, behind the Dallas Cowboys (1965-85) streak of 21 straight years.
In addition, Bill Belichick will go for his 300th career win this week against Cleveland.
SERIES HISTORY
The Patriots and Browns will meet for the 25th time overall, including one postseason meeting, when the clubs square off on Sunday.
The Teams will be playing against each other for the first time since a 33-13 New England win at Cleveland on Oct. 9, 2016. Cleveland will be make its first visit to Gillette Stadium since a 27-26 Patriots win on Dec. 8, 2013. Tom Brady threw two touchdown passed in the final 61 seconds of that game to rally the Patriots to a 27-26 come-from-behind win over the Browns. The Browns were in front 19-3 in the third quarter. Current Patriots WR Josh Gordon had 7 catches for 151 yards and also scored on an 80-yard touchdown reception in that game.
Cleveland leads the all-time series with a 13-11 mark, including the one postseason game when the Bill Belichick-led Browns claimed a 20-13 victory over the Patriots on New Year's Day, 1995 in a Wild Card Playoff game at Cleveland's Municipal Stadium
Cleveland is 5-6 all-time against the Patriots in games played in New England, including 0-3 at Gillette Stadium following losses in 2003, 2007 and 2013. Overall, the Browns have lost five straight times in New England.
Record in New England, 6-5
Schaefer/Sullivan/Foxboro Stadium, 3-5
Gillette Stadium, 3-0
Cleveland Municipal Stadium, 2-6
Cleveland Browns/FirstEnergy Stadium, 3-2
Bill Belichick vs. Cleveland: 6-2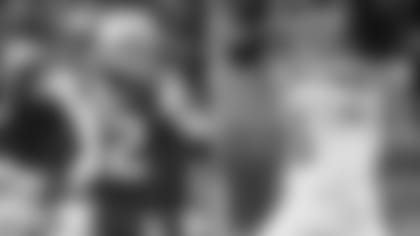 SCOUTING THE MATCHUPS
When the Patriots run - Edge: Browns
Another week and another pedestrian performance by Sony Michel and the Patriots ground game. Michel finished with just 42 yards on 19 carries against the Jets, although he was able to bang it in the end zone three times so it wasn't a total failure. Despite the touchdowns, Michel needs to be more productive in order to give the offense a semblance of balance. New England averaged 2.2 yards per carry against New York in a game in which Bill Belichick surely would have liked to run out the clock in the second half rather than watch Tom Brady attempt 45 passes. But the combination of inconsistent blocking and Michel's occasional indecisiveness have left the ground game stuck in neutral. The Browns might be the team that allows the Patriots to turn that around. Cleveland allows 154 yards per game on the ground and 5 yards per carry. San Francisco and Baltimore did much of that damage, but perhaps there's an opportunity to get things going. The Browns miss Christian Kirksey, their best linebacker, who is out for the season with a torn pectoral muscle. Even without him and the recent struggles, the Browns should be able to keep Michel in check.
When the Patriots pass - Edge: Patriots
Cleveland's secondary has been crippled with injuries yet the group has managed to stay competitive. Part of that has been the solid work of the pass rush, which accounted for 19 sacks in six games heading into Cleveland's Week 7 bye. Former No. 1 overall pick Myles Garrett has 9 of those sacks, by far the team leader. The Browns have needed that pressure with injuries limiting corners Denzel Ward and rookie Greedy Williams as well as safety Damarious Randall. T.J. Carrie and Terrance Mitchell have filled in but the coverage suffered through the health issues. Two weeks of rest could have Ward and Williams, both nursing hamstring injuries, ready to go against the Patriots, which would be a huge boost for Cleveland. The Patriots opened the Jets game with one of their most impressive drives of the season before tailing off thereafter. But the addition of Mohamed Sanu should add some depth to the receiving corps, even if he's not quite up to speed for the Cleveland game. Julian Edelman got some help from Jakobi Meyers and Phillip Dorsett against New York, and Brady also incorporated tight end Ben Watson into the mix. If the line protects Brady, he has enough to exploit this secondary but that's a huge if. That matchup will be one of the keys to the game.
When the Browns run - Edge: Patriots
Cleveland has run the ball effectively this year with Nick Chubb & Co. Chubb, Michel's teammate at Georgia, averages 5.3 yards on 114 carries this season and is fourth in the league with 607 yards and six touchdowns. The Patriots defense has played at an astronomical level this season but the run defense has not matched everything else. Frank Gore topped the 100-yard mark and Le'Veon Bell had 70 yards on just 15 attempts Monday night. Establishing Chubb early and often might be one way for the Browns to avoid the killer turnovers that have plagued both them and all of the Patriots opponents this season. New England needs to be better up front and not allow Cleveland to control the ball on the ground. Based on the way the defense has played as a whole, it's hard to imagine the Browns having enough success with Chubb to control the game that way.
When the Browns pass - Edge: Patriots
No quarterback has thrown more interceptions this season than Baker Mayfield with 11. No defense has picked off more pass than the Patriots with 18. That doesn't seem like a good combination for the visitors. The key to the Patriots success has been their ability to get after the passer with a variety of pressure schemes that has flummoxed offensive lines throughout the first half of the season. That has led to 26 sacks and countless pressure, which have greatly contributed to the aforementioned 18 interceptions. Mayfield hasn't handled the pressure well and his offensive line is in shambles. He's often anticipated pressure and left the pocket early, occasionally rolling to his left where he's had a difficult time delivering the ball. So, despite having talented weapons in Jarvis Landry, Odell Beckham and Ricky Seals-Jones, who's subbing for injured tight end Davbid Njoku, the Browns offense has been unimpressive averaging just 350 yards and 20 points per game. Again, it's tough betting against a Patriots defense that is performing at historic levels through almost half a season. Look for more turnovers Sunday evening.
Special Teams - Edge: Patriots
Cleveland's special teams have been adequate with kicker Austin Seibert a perfect 8-for-8 on field goals and return man Dontrell Hilliard providing big-play potential on both punts and kicks. Hilliard took a kick back 74 yards earlier this season and took his only punt return attempt 18 yards. The Patriots have been sound as well, downing 17 of rookie Jake Bailey's 38 punts inside the 20 while also blocking a pair of punts for touchdowns in the first seven games. The Patriots haven't gotten much in the return game, but aside from one muffed punt rookie Gunner Olszewski has been sure-handed thus far. Mike Nugent was perfect against the Jets, making all five of his kicks including four PATs. Not much to choose from in this matchup but the Patriots seem to be making big plays when needed, particularly at home.
Table inside Article

| 2019 REGULAR SEASON | NEW ENGLAND | CLEVELAND |
| --- | --- | --- |
| Record | 7-0 | 2-4 |
| Divisional Standings | 1st | 2nd (T) |
| Total Yards Gained | 2,641 | 2,107 |
| Total Offense (Rank) | 377.3 (10) | 351.2 (21) |
| Rush Offense | 97.6 (22) | 119.8 (13) |
| Pass Offense | 279.7 (5) | 231.3 (16) |
| Points Per Game | 31.9 (1) | 20.0 (23T) |
| Total Yards Allowed | 1,562 | 2,240 |
| Total Defense (Rank) | 223.1 (1) | 373.3 (23) |
| Rush Defense | 74.7 (2) | 154.0 (30) |
| Pass Defense | 148.4 (2) | 219.3 (6) |
| Points Allowed/Game | 6.9 (1) | 25.7 (22) |
| Possession Avg | 34:30 | 28:29 |
| Sacks Allowed/Yards Lost | 11/80 | 19/124 |
| Sacks Made/Yards | 26/170 | 19/124 |
| Total Touchdowns Scored | 28 | 14 |
| Penalties Against/Yards | 45/404 | 57/506 |
| Punts/Avg | 38/44.2 | 29/44.4 |
| Turnover Differential | +14 (1) | -6 (28) |
BELICHICK IN CLEVELAND
Patriots Head Coach Bill Belichick was the head coach of the Cleveland Browns for five seasons from 1991-95. Belichick took over with the Browns coming off of what was their worst season in franchise history, a 3-13 campaign in 1990. By 1994, Belichick had coached the Browns to an 11-5 record and a playoff berth. The Browns' 11 victories in 1994 are tied for the second highest single-season win total in the history of the franchise, and their playoff victory over the Patriots in the wild card round that season stands as the franchise's most recent playoff win. In 1994, the Browns allowed just 204 points - the fewest points allowed in the NFL that season and the fewest points allowed by a defense coached by Belichick
PASSING PERFORMANCES
Tom Brady is slated to start against Cleveland for the eighth time in his career.
BELICHICK IN LINE FOR 300TH CAREER WIN
If the New England Patriots defeat the Cleveland Browns on Sunday, Bill Belichick will become the third head coach in NFL history to win 300 games (regular season and playoffs combined) as a head coach, joining Don Shula and George Halas as the only NFL head coaches to achieve the feat. If the Patriots win Sunday, Belichick will achieve the feat in 434 games, faster than Shula (445 games) and Halas (455 games). Shula finished his career with 347 career wins, while Halas walked away with 324 victories. Belichick's milestone victories are listed below.
CONNECTIONS
QB Garrett Gilbert - Quarterback (2015).
QB Coach Ryan Lindley - Quarterback: Training Camp (2015).
DB Coach DeWayne Walker - Asst. Secondary Coach (1998-00).
Head Coach Bill Belichick - Head Coach (1991-95).
TE Benjamin Watson - Tight End (2010-12)
DL Danny Shelton - Defensive Line (2015-17)
WR Josh Gordon - Wide Receiver (2012-18)
LB Jamie Collins Sr. - Linebacker (2016-18)
DB Jason McCourty - Defensive Back (2017)
Director of Skill Development Joe Kim - Asst. Strength Coach, Pass Rush Specialist (1992)
WHAT TO LOOK FOR...
The Patriots are taking advantage early, outscoring opponents 70-7 in the first quarter through seven games.
The Patriots have recorded at least one interception in each of the first seven games of the 2019 season. An interception this week against the Browns would tie last year's streak of eight consecutive games with an interception to start a season, the second-longest streak to start a season for the Patriots since the NFL merger in 1970. The Patriots longest consecutive game streak with an interception during that time was in 1985 with 11.
Including the playoffs, the Patriots now have an interception in eight consecutive games. An interception against the Browns would tie the fifth longest streak by the Patriots since the NFL merger in 1970. The longest streak in franchise history is 14 consecutive games with an interception (games 5-20 in 2003).
The Patriots enter this week with a +175 point differential through seven games, the largest point differential through seven games in the Super Bowl era. With a +30 point differential against the Browns, they would break their own record through eight games.
With a shutout, the Patriots would record their third shutout of the season, having blanked the Dolphins in Week 2 and the Jets in Week 7. The Patriots had three shutouts in 2003, which is both a franchise record and the highest tally for a Bill Belichick-coached team.
The Patriots have allowed just 48 points in 2019, or an average of 6.9 points per game. Through seven games, the team is on pace to allow just 110 points for the season, which would be the fewest in NFL history.
The Patriots are leading the league in many defensive categories in 2019, including: total yards per game (223.1), yards per play (4.0), passing net yards per play (4.3), interceptions (18), passes defensed (50), quarterback hits (50), third down efficiency (14.3%), points per game (6.9), opponent possessions inside the 20 (6), red zone touchdown percentage (16.7%) and red zone scoring (33.3%).
With 18 interceptions in seven games, the Patriots defense is on pace to finish the season with 41 picks, which would be the most in the NFL since the 1970 merger. Their 18 picks are already more than the Patriots recorded in 25 of their previous 59 seasons. The next interception will give the Patriots 19 interceptions for the year, the most since they recorded 20 in 2012. The most interceptions in the Belichick era was 29 by the 2003 Patriots team.
The Patriots have three games with four interceptions this season, a feat they haven't accomplished in the regular season since 1962. They also recorded four interceptions on three occasions during the 2003 season, including four in the AFC Championship Game against the Colts (01/18/04). If they have one more game with four or more interceptions, the Patriots will set a new team record for most such games in a season.
The Patriots have five players with two or more interceptions this season, more than any team in the league. Those players are: Devin McCourty (5), Jamie Collins (3), Stephon Gilmore (3), Duron Harmon (2) and J.C. Jackson (2). The team with the second most multi-pick players is Carolina with three.
With 300 or more yards passing, Brady will record his 92nd 300- yard passing game. That is third in NFL history behind Drew Brees (116) and Peyton Manning (93). The Patriots are 76-15 in Brady's 300-yard passing games.
With three touchdown passes, Brady (251) can tie Drew Brees (254) for most career touchdown passes in a single stadium in NFL history. Brett Favre is third with 214 touchdowns in Lambeau Field.
IF THE PATRIOTS WIN...
New England will improve to 8-0 for the third time in team history, all under the guidance of Bill Belichick. The franchise has previously started 8-0 in 2007 and 2015.
The Patriots will guarantee a .500 or better record for the 19th consecutive year (2001-19). Each of the other 31 NFL teams has had at least one losing season since 2001. The Patriots have the second-longest streak at .500 or better, behind the Dallas Cowboys' (1965-85) streak of 21 straight years.
The Patriots will close the month of October with a 4-0 record, registering their 27th undefeated month since 2000, the most in the NFL during that time. Indianapolis is second with 16 undefeated months since 2000. It also marks the Patriots second consecutive undefeated month and second straight perfect October, having gone undefeated in 2018, as well. The Patriots have put together back-to-back perfect months six prior times and been perfect in October seven times since 2000.
The Patriots will extend their NFL record for the most regular-season wins in a decade (2010-present) to 121. The team will also extend their record for the most total wins in a decade to 137, including the playoffs (2010-present).
The Patriots will improve to 17-straight regular-season wins at Gillette Stadium, the third-longest home win streak in the franchise's history.
The Patriots will earn their 182nd home victory since 1994 (including postseason), extending their league record during that time.
... and hold the advantage at the half, the Patriots will improve to 98-1 all-time at Gillette Stadium when leading at halftime.
... and a player eclipses 100 yards rushing, the team will improve to 52-1 in the regular season since 2000 when a player rushes 100 yards.
Belichick will earn his 300th all-time win (regular and postseason) as a head coach, which is third in NFL history behind Don Shula (347) and George Halas (324), and he will do so against his former team. It will also mark Belichick's 269th regular-season win, behind Shula (328) and Halas (318).
Brady will earn his 82nd regular-season win at home since 2007, which is more than seven teams have earned, both home and away, during that span: Redskins (81), Lions (80), Buccaneers (75), Rams (74), Raiders (73), Jaguars (71) and Browns (57).
Brady will claim his 215th regular-season win, second in NFL history. 
Brady will earn his 245th career win (including postseason), extending his NFL record for a quarterback. Peyton Manning is second with 200 career wins.
BROADCAST INFORMATION
TELEVISION: This week's game will be broadcast by CBS and can be seen locally on WBZ-TV Channel 4. Jim Nantz will handle play-by-play duties with Tony Romo as the color analyst. Tracy Wolfson will work from the sidelines. The game will be produced by Jim Rikhoff and directed by Mike Arnold.
NATIONAL RADIO: Sunday's game will be broadcast to a national audience on Sports USA. Larry Kahn will call the with game with Doug Plank providing analysis. Troy West will work from the sidelines.
LOCAL RADIO: 98.5 The Sports Hub is the flagship station for the Patriots Radio Network. A complete listing of the network's 38 stations can be found here. Play-by-play broadcaster Bob Socci will call the action along with former Patriots quarterback Scott Zolak, who will provide color analysis. The games are produced by Marc Cappello.