WEEK 12 · Sun 11/28 · 1:00 PM EST
AT
Patriots
New England Patriots
The AFC East-leading New England Patriots enter this week with a five-game winning streak, the longest streak in the NFL. The Patriots look to extend their streak to six straight wins when they host the Tennessee Titans, the team with the best record in the AFC at 8-3. This week's game will be the first meeting between the Patriots and the Titans since the first round of the AFC playoffs on Jan. 4, 2020 when the Titans knocked the Patriots out of the postseason with a 20-13 victory.
Last week, the Patriots shutout the Atlanta Falcons on Thursday Night Football, 25-0. The Patriots have not achieved back-to-back shutout wins since 1982, with a 3-0 win vs. Miami on Dec. 12 followed by a 16-0 win at Seattle on Dec. 19.
SCOUTING THE MATCHUPS
The Patriots have won five in a row and take on a banged-up Titans team at Gillette Stadium on Sunday.
When the Patriots run - Edge: Patriots
The Patriots will have their hands full dealing with the Titans tough and physical front. Tennessee ranks fourth in the league in run defense, allowing just 97.2 yards per game and seventh at 4.1 yards per play. Defensive end Jeffrey Simmons in particular is a beast, and along with nose tackle Teair Tart and Denico Autry the group has allowed linebackers Rashaan Evans, David Long, Jayon Brown and Monty Rice to make plays. Both Evans (ankle) and Long (hamstring) missed the Texans game and their status is unknown for this week, and Tart was carted off against Houston. Even with the absences, Tennessee's run defense is formidable, but the Patriots physical brand of offense will be a much different test. Damien Harris and Rhamondre Stevenson split the workload against Atlanta and that figures to continue this week. Both run with power and break tackles consistently. And with the offensive line continuing to gel expect Josh McDaniels to keep pounding the football. That physical approach has allowed the Patriots offense to rack up some impressive numbers on the ground and New England now ranks 14th in the league, averaging 116.3 yards per game. McDaniels has been content to run it early and often, even when the success is immediately apparent, and that approach has allowed the Patriots to control the line of scrimmage and wear down opponents.
When the Patriots pass - Edge: Patriots
Mac Jones and the Patriots passing game have been a bit sporadic this season. Two weeks ago it was outstanding in a 45-7 win over Cleveland that saw Jones toss three touchdowns. Last week in Atlanta was a different story as the Falcons were content to allow the short stuff and avoid the big plays. The Titans secondary has struggled this season, ranking 24th in passing yards allowed with 253.3 yards per game. However, the Titans allow only 6.6 yards per pass play, ranking 10th, which could bode well for the visitors as they try to limit Jones to the underneath stuff. The rookie continues to use all his weapons as he spreads it around among Jakobi Meyers, Kendrick Bourne and Nelson Agholor. In the red zone he's gravitated toward Hunter Henry and the tight end leads the team with seven touchdowns. The Titans will try to contain that group with corners Kristian Fulton, Janoris Jenkins and Chris Jackson, although Jenkins missed the Texans game with a chest injury. Elijah Molden and Chris Jones also see time in the secondary with safeties Kevin Byard and Amani Hooker. The safety tandem is strong, especially Byard who leads the team with five picks. The key for the Patriots will be protecting Jones as Harold Landry (10 sacks) and Simmons (7.5) can apply the pressure. Assuming the protection holds up, the Patriots should make some plays.
When the Titans run - Edge: Patriots
The complexion of this matchup takes on an entirely different look with the absence on MVP candidate Derrick Henry. Henry's foot injury has altered the Titans attack greatly as the team averages about 3.5 yards per rush in his absence. Tennessee has tried to replace Henry with a combination of D'Onta Foreman and veteran Adrian Peterson. Neither has enjoyed much success, and quarterback Ryan Tannehill is actually the team's second leading rusher with 172 yards and five touchdowns on 32 carries. The Titans have a physical offensive line and the running game remains the team's identity so the Patriots will have to continue their strong play in that regard. Led by rookie Christian Barmore up front, the Patriots now rank eighth in the league, allowing 101.7 yards per game on the ground and just 4.1 yards per carry. Bill Belichick will likely commit to stopping the run in an effort to make Tannehill beat them, and given Henry's absence it's not a stretch for that happen. Peterson flashed some of his old self in the loss to the Texans, picking up 40 yards on just nine carries, but it's hard to imagine the 36-year-old being productive enough to control the game on the ground for the Titans.
When the Titans pass - Edge: Patriots
Everything the Titans do on offense has been predicated on Henry's success. With him controlling the tempo and opposing defenses geared up to stop him, Tennessee likes to have Tannehill take his shots off play action and designed roll outs. The problem without Henry is there hasn't been a running threat worthy of occupying the defense's attention. That has led to turnover problems for Tannehill, who has 12 interceptions including four in the loss to the Texans. Tannehill is still a capable quarterback who has completed nearly 67 percent of his throws but without Henry he's been forced to carry the load. He's also been without his top wideouts at times as Julio Jones is currently on IR with a hamstring injury while A.J. Brown is dealing with a chest injury that knocked him out of the Houston game. If Brown can't go Tannehill's life will be even tougher as he tries to make do with Nick Westbrook-Ikhine, Chester Rogers, Marcus Johnson and Dez Fitzpatrick. Tight ends Anthony Firkser, MyCole Pruitt and Geoff Swaim, who is also injured, are a solid if unspectacular group. Overall this is a passing game the Patriots secondary should be able to maintain its solid play against. J.C. Jackson has been taking the ball away on a weekly basis, and given Tannehill's recent struggles it would not surprising to see that continue.
Special Teams - Edge: Patriots
Nick Folk's magical season continued against the Falcons as he delivered four more field goals including a season-long 54-yarder. He's been the team's most consistent player this season. The Titans counter with Randy Bullock, who has been solid in his own right. Bullock is 18 of 20 on field goals and 28 of 30 on PATs. Veteran Brett Kern does the punting for Tennessee and has a net average of 41.6 yards with 10 kicks downed inside the 20 and no touchbacks. Jake Bailey has been a little inconsistent this season but remains one of the best in the business. The punt return game has been on the uptick as of late for the Patriots with Gunner Olszewski back in the lineup after missing the Browns game with a concussion. He's averaging a healthy 12.6 yards on 21 returns. Rogers isn't bad in that department either, averaging over 10 yards per return for Tennessee. Neither side has mustered much on kickoff returns but the Patriots coverage units have been more consistent. Expect more of the same for the Patriots special teams.
The New England Patriots and Tennessee Titans (formerly the Houston Oilers) will square off in the regular season for the first time since a 34-10 loss at Tennessee on Nov. 11, 2018. The two teams last played against each other in the first round of the 2019 playoffs when Tennessee beat the Patriots 20-13 at Gillette Stadium on Jan. 4, 2020.
The teams have played 44 times in regular season and postseason play since the two charter members of the American Football League began play in 1960. The Patriots and Oilers played twice each year from 1960-1969 in the AFL and have played 24 times since the AFL-NFL merger in 1970. In those 24 post-merger games, the Patriots have a 15-9 record, including a 2-2 mark in playoff games.
New England leads the overall regular season and postseason series, 25-18-1. The Patriots are 18-7-1 in homes games against the Titans, including 5-1 at Gillette Stadium with the only loss coming in the 2019 playoff game.
Overall series (regular & postseason): Patriots lead 25-18-1
Regular season series: Patriots lead 23-16-1
Postseason series: Series tied 2-2
Total points in series: Titans 891, Patriots 1,082
Current streak: Two wins by the Titans
Mike Vrabel's record vs. Patriots: 2-0
Bill Belichick's record vs. Titans: 11-9 (4-6 with Cleveland; 7-3 with New England)
Table inside Article

| 2021 SEASON | NEW ENGLAND | TENNESSEE |
| --- | --- | --- |
| RECORD | 7-4 | 8-3 |
| Divisional Standings | 1st | 1st |
| Total Yards Gained | 3,870 | 3,895 |
| Total Offense (Rank) | 351.8 (17) | 354.1 (15) |
| Rush Offense | 116.3 (14) | 129.0 (7) |
| Pass Offense | 235.5 (16) | 225.1 (21) |
| Points Per Game | 27.3 (6) | 26.5 (10) |
| Total Yards Allowed | 3,445 | 3,855 |
| Total Defense (Rank)) | 313.2 (3) | 350.5 (14) |
| Rush Defense | 101.7 (8) | 97.2 (4) |
| Pass Defense | 211.5 (6) | 253.3 (24) |
| Points Allowed/Game | 16.1 (1) | 23.1 (19) |
| Possession Avg. | 30:50 | 32:02 |
| Sacks Allowed/Yards Lost | 22/183 | 31/216 |
| Sacks Made/Yards | 28/200 | 27/192 |
| Total Touchdowns Scored | 32 | 34 |
| Penalties Against/Yards | 63/584 | 72/671 |
| Punts/Avg. | 35/45.7 | 35/43.9 |
| Field Goals Made/Att | 26/28 | 18/21 |
| Takeaway/Giveaway Ratio | +6 (5T) | -3 (21T) |
MAC JONES, QB, PATRIOTS
HT: 6-3 WT: 217 COLLEGE: ALABAMA
Table inside Article

| SEASON | COMP | ATT | YDS | TD | INT | LNG | SK/YDS |
| --- | --- | --- | --- | --- | --- | --- | --- |
| 2021 | 245 | 349 | 2,540 | 14 | 8 | 75 | 22/183 |

RYAN TANNEHILL, QB, TITANS
HT: 6-4 WT: 217 COLLEGE: TEXAS A&M
Table inside Article

| SEASON | COMP | ATT | YDS | TD | INT | LNG | SK/YDS |
| --- | --- | --- | --- | --- | --- | --- | --- |
| 2021 | 245 | 368 | 2,681 | 13 | 12 | 57 | 31/216 |
TE Jonnu Smith (2017-20)
WR Kristian Wilkerson (2020)
GM Jon Robinson (2002-13)
HC Mike Vrabel (Player, 2001-08)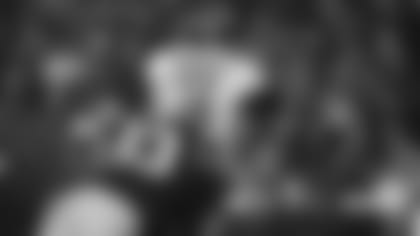 Last week, the Patriots won with a 25-0 shutout victory over the Atlanta Falcons. The team last achieved back-to-back shutout wins in 1982, with a 3-0 win vs. Miami on Dec. 12 followed by a 16-0 win at Seattle on Dec. 19.
The Patriots lead the NFL with 18 interceptions in 2021. In 2020, the Patriots tied for the NFL lead with Miami, New Orleans and Pittsburgh with 18 interceptions. The 2019 Patriots led the NFL with 25 interceptions. Two teams have led the NFL in interceptions in three or more consecutive seasons: Kansas City (5 straight – 1966-70) and the New York Giants (3 straight – 1937-39). Overall, the Patriots have led the NFL in interceptions four times (2003, 2010, 2019 and 2020).
The Patriots have returned three interceptions for a touchdown this season, tied with Dallas for the most in the NFL in 2021. The Patriots have returned at least four picks for a touchdown in a season three times with four in 1997 and 2010, and five in 2003 and 2001. 
The Patriots defense has 28 sacks through 11 games this season and needs two more sacks to reach 30 in a season for the 20th time under Bill Belichick.
The Patriots have not allowed any points in 19 straight opponent possessions, dating back to the first drive of the Cleveland game on Nov. 7. The longest streak in New England history under Bill Belichick was 35 straight dives without allowing a point, a stretch that ran from Sept. 8, 2019 vs. Pittsburgh in the third quarter until the second quarter at Buffalo on Sept. 29, 2019.
The Patriots have 14 winning streaks of six or more games since 2001, the most in the NFL.
J.C. Jackson enters this week 10th on the Patriots all-time interception list with 23 career interceptions. With one more interception he will tie with Nick Buoniconti and Ronnie Lippett for ninth place on the all-time list with 24 interceptions.
Jackson has the most interceptions since he entered the NFL as a rookie free agent in 2018 with a total of 23 picks.
With one more interception J.C. Jackson will increase his two-year interception total to 16 (9 in 2020 and 6 in 2021) to tie Asante Samuel (16) - (10 in 2006 and 6 in 2007) for the most interceptions in consecutive seasons for the Patriots.
Kyle Van Noy had two sacks last week in the victory over the Atlanta Falcons. He can become the first Patriots player with back-to-back games with two sacks since Trey Flowers accomplished the feat in 2016, when he had two sacks at Buffalo (10-30-16) followed by two sacks vs. Seattle (11-13-16). 
Van Noy scored on his first pick six of his career last week at Atlanta. The Patriots have had a player return two interceptions for a touchdown in a single season nine times, most recently in 2019 with two by Stephon Gilmore. No Patriots player has ever returned an interception for a touchdown in back-to-back games.
Hunter Henry has seven touchdown receptions in 2021 and needs one more to match the eight he had as a rookie with the San Diego Chargers in 2016. Rob Gronkowski is the only Patriots tight end to reach 10 touchdown receptions in a season. Gronkowski accomplished the feat five times with the Patriots. 
Gunner Olszewski, who led the NFL with a team record 17.3-yard punt return average in 2020, is currently second in the NFL with an 12.6-yard punt return average. The last time that a player has averaged 10-plus yards per return with at least 20 returns in consecutive seasons was Darren Sproles in 2014 and 2015. Ted Ginn accomplished the feat for six consecutive seasons, from 2010-15.
Olszewski is looking to become the first Patriots player to lead the NFL in punt return average in two straight seasons and the first NFL player to do so since Devin Hester in 2010 and 2011.
WR Jakobi Meyers has the best two regular seasons for any Patriots wide receiver that originally joined the team as a rookie free agent. With a team-leading 54 receptions for 522 yards, he needs five more receptions in to match his 2020 totals of 59 receptions for 729 yards for the most in season by an undrafted Patriots receiver.
Meyers completed two passes for 45 yards in Week 4 against Tampa Bay. He is now 4-of-4 for 88 yards with two touchdowns and a perfect 158.3 passer rating in his career. If he completed one more pass in 2021, he will be the first Patriots wide receiver to complete more than two passes in a single season. Julian Edelman completed two passes in 2018, 2019 and 2020, and Harold Jackson completed two passes in 1980. In addition to the Tampa Bay game, Meyers completed two passes, both for touchdowns, in 2020.
The most passes thrown by a non quarterback in a single season for the Patriots were by RB Andy Johnson, who was 7-of-9 for 194 yards with four touchdowns in 1981 and RB Dick Christy, who was 6-of-11 for 94 yards with two touchdowns in 1960.
Jakobi Meyers has two 2-point conversions in 2021 after converting vs. Dallas on Oct. 17 and at LA Chargers on Oct. 31. Only 17 players have had three in one season. The NFL record for most in a season is four by Todd Heap of Baltimore in 2003.
Jakobi Meyers has three total 2-point conversions and needs one more to tie Julian Edelman and Gino Cappelletti for the team's all-time career high with four 2-point conversions.
Damien Harris leads the Patriots with a career-high seven rushing touchdowns and needs three more to reach double-digit rushing touchdowns. He can become the 12th Patriots player to do so and it would be the 16th time the Patriots had a player reach double-digit rushing touchdowns in a single season.
Harris has three 100-yard games so far in 2021. He needs one more to match Sony Michel, who had four 100-yard games in 2018. Since 1970, only Curtis Martin (9 in 1995), Corey Dillon (9 in 2004), and John Stephens (5 in 1988) have had more than four 100-yard games in a season for the Patriots.
Mac Jones became the first rookie quarterback in NFL history and first quarterback overall in New England history to complete at least 80 percent of his passes in back-to-back games (min. 20 attempts), after completing 82.6 percent vs. Cleveland – (6th-highest in team history) and 84.6 at Atlanta – (tied for 4th-highest in team history). No NFL player has ever had three straight games completing 80 percent of their passes (min. 20 attempts). The NFL record for most 80 percent completion games (min. 20 attempts) in a season is four by Drew Brees in 2018 and Kirk Cousins in 2019.
Jones' seven wins are the most in a season by a Patriots rookie quarterback, surpassing the six wins by Jim Plunkett in 1971 and the five by Drew Bledsoe in 1993.
Jones has completed over 70 percent of his passes in seven of his first 11 NFL games. The rookie record is nine games by Dak Prescott. The NFL record is 13 games by Drew Brees in 2017.
Mac Jones has passed for 2,540 yards through 11 games and is on pace for 3,925 passing yards for the season. He leads all rookie quarterbacks in passing yards (2,540) completions (245), completion percentage (70.2) and touchdown passes (14). Only three rookie quarterbacks have ever passed for at least 4,000 yards.
Through 11 games, Jones' completion percentage is 70.2. The best completion percentage for a season by a rookie quarterback is Dak Prescott at 67.7 percent in 2016.
Jones had his first career three-touchdown performance against Cleveland on Nov. 14. It marked his fourth game in 2021 with at least two touchdowns. The NFL record for most games with at least two touchdown passes by a rookie quarterback is Justin Herbert of the Los Angeles Chargers with 10 games in 2020.
With his next start, Devin McCourty will tie John Hannah with 183 career starts, tied for the third-most in team history, behind the 283 by Tom Brady and the 212 by Bruce Armstrong.
McCourty has 36 career takeaways in the regular season and is tied with Roland James for fourth all-time in team history. He needs one more takeaway to move into sole possession of fourth place.
Matthew Judon leads the Patriots with 10 1/2 sacks and is tied for third-most in the NFL. With one more sack he will join Tony McGee, Andre Tippett, Chandler Jones, Mike Vrabel, Willie McGinest (and Garin Veris as the only Patriots players to reach at least 11 sacks in a single season.
Nick Folk enters this week first in the NFL with 26 field goals. Folk has never led the NFL in field goals. Since 1970, the Patriots have had a player finish first in the NFL in field goals five times – Tony Franklin in 1986, Adam Vinatieri in 2004 and Stephen Gostkowski in 2008, 2013 and 2014.
Folk (26) needs to make four more field goals to reach 30 field goals for the fourth time in his career (30 in 2010), (33 in 2013) and (32 in 2014). The Patriots have had a player reach 30 field goals in a season eight times.
Folk has connected on four 50-yard field goals in 2021. He needs to connect on one more 50-yard field goal in 2021 to match the team's single-season record of five 50-yard field goals by Stephen Gostkowski in 2013.
PATRIOTS HAVE 14 WINNING STREAKS OF 6 OR MORE GAMES SINCE 2001
The Patriots have won five straight games and will be looking for their sixth straight when we they host Tennessee on Sunday. The Patriots have 14 winning streaks of six or more games in a season since 2001, the most in the NFL.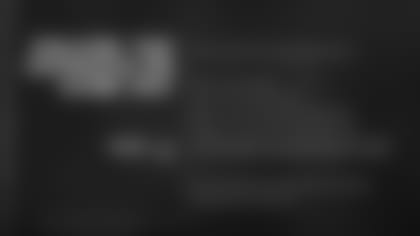 TELEVISION: This week's game will be broadcast by CBS and can be seen locally on WBZ-TV Channel 4. Ian Eagle will handle play-by-play duties with Charles Davis as the color analyst. Evan Washburn will work from the sidelines. The game will be produced by Mark Wolff and directed by Bob Fishman.
NATIONAL RADIO: Sunday's game will be broadcast to a national audience on Sports USA. Larry Kahn will call the with game with Doug Plank providing analysis.
LOCAL RADIO: 98.5 The Sports Hub is the flagship station for the Patriots Radio Network. A complete listing of the network's 35 stations can be found here. Play-by-play broadcaster Bob Socci will call the action along with former Patriots quarterback Scott Zolak, who will provide color analysis. The games are produced by Marc Cappello.