Tom Brady's getting a great deal of attention this week for a guy who's still not playing.
There's an interesting feature on ESPN's website chronicling Brady's recent return to campus at the University of Michigan, and why the trip was so poignant for Brady.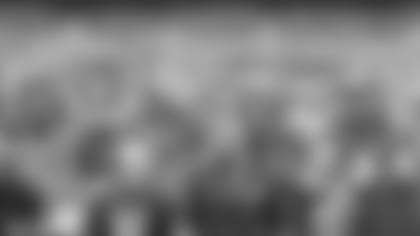 "If you know Tom, you know he has a memory like a frickin' elephant," Jay Flannery, a Brady pal from Michigan, is quoted in the story. "He remembers every little disrespect. I just wanted to get his mind off of everything for a few hours."
"Brady has an incredible amount of goodwill built up among his fans who staunchly support him," the writer asserts. "The success of the TB12 brand will ultimately depend on whether fans believe what he's selling is truly different enough to pay the markups Brady is asking for."
Meanwhile, the Boston Herald digs deeper the Garoppolo situation. Citing unnamed sources, the paper declared, "The Patriots are putting pressure on Garoppolo to be ready as quickly as possible, even reminding him Tom Brady played through a similar injury on multiple occasions throughout his career."
There's also a *Herald *piece about offensive coordinator Josh McDaniels' chances of becoming a head coach again after the way he prepared Garoppolo for success in the first two games. It's been six years since McDaniels's first such gig in Denver came to an end.
"Garoppolo's performance through two weeks has proven McDaniels deserves a second shot," the story maintains. "[Rookie QB Jacoby] Brissett's first career start tomorrow night could hammer home that point, considering the degree of difficulty in readying a rookie with three days of preparation."
Brissett might not be a guarantee to start, though, as *The Providence Journal *speculates that Garoppolo could be healthy enough to give it a try against the Texans.
If disaster strikes again, however, could Julian Edelman end up taking snaps under center? Texans coach and former Patriots OC Bill O'Brien believes so, as CSNNE.com recounts.
"I can remember doing some of things with him over the couple years that I was with him in practice there," O'Brien said in a conference call. "I know that he can do that. It's that and other guys. There's other guys. [Danny] Amendola can throw the ball. We're trying to do the best we can to be prepared for their roster."
"Asking NFL players to endure two body-bruising, bone-rattling, ligament-testing games in a span of four days is cruel and unusual punishment. It wouldn't pass the Geneva Conventions," argues the writer.