Hey everyone, Brittany here! I am so excited to share with you the experience the Patriots Cheerleaders recently had while traveling overseas to visit our U. S. military troops who are stationed in the Middle East, Persian Gulf and Africa.
The excitement started in early January, when Angela L., Danielle, Jillian, Julia and I were notified by Coach Tracy that we had been selected to take part in an overseas tour with the Navy. We couldn't wait to see the world, as it was a first-time military tour experience for all five of us.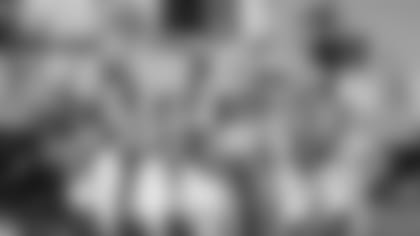 ]()Jan 27th & 28th, 2009**- Packed and ready to roll, we met at Logan airport late Tuesday evening. We said our goodbyes to family and friends, and skillfully reorganized our suitcases to meet the 50-pound bag requirement at the check-in counter. Boy did our carry-on bags get heavy! After what seemed like days, we arrived in Amsterdam to meet up with the second half of our crew; five NFL players and their escort, Dave. We spent a few minutes introducing ourselves to Dave, Noah, Adam, Nick and Tyrone. "The players" or "guys" as we often referred to them, all came from different teams throughout the NFL. At the time of first meeting, I don't think any of us could have anticipated that these strangers from rival teams would soon become a part of what morphed into an awesome family of NFL representatives. Our group, now doubled in size, boarded the next plane to Bahrain. We were unsure what exactly the next 10 days had in store for us, but were eager to find out.
Jan 29th, 2009- The first two days of traveling seemed a blur as we awoke in a Bahrain hotel room ready to start the adventure on Thursday morning. Our first trip was a journey by helicopter into the Persian Gulf onto a ship called the USS Carter Hall. For most of us, this was our first time traveling in a "helo." All strapped in, I was initially a little frightened. But after we were off ground, it was really beautiful to see the Arabic Sea, Bahrain and Saudi Arabia from the air.
Once landed on the Carter Hall, we were greeted cheerfully by the crew and took part in a guided tour around the ship. With our cameras out, we clicked away hundreds of pictures as we learned all about the jobs of the sailors on board. We learned that the Carter Hall is called an "Amphibian" ship because it functions both on land and in water. One of the most priceless moments of the night came when Tracy decided to transform from cheerleading coach into a barber, and skillfully gave one of the crew members a sharp "edge up." We all thought he looked fabulous and Tracy now has a retirement plan from NEPC!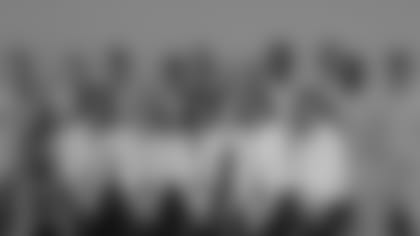 ]()Jan 30th, 2009**- Friday morning we awoke to the cheerful sounds of Danielle and Noah over the loud speakers on the morning announcements. With Michael Jackson playing in the background, they offered up the daily trivia question: "The more you take, the more you leave behind." What could it be? Think about it…. (If you give up, you can find the answer at the end of this blog). And just for a hint, the answer is something that we had to take a lot of while on board the ships. What a workout!
After exploring more of the ships separate departments, we went up on deck to watch one of the special mission crew's simulate a mission. The sailors and marines scaled the side of the ship, with guns on their backs, on a ladder that lowered them into a smaller boat in the water below. The mission: investigate a suspicious boat nearby. Could it be pirates? Well, this time it was just for practice but these guys are no joke! Go Navy!
After lunch, we said our goodbyes to the Carter Hall and departed via helicopter to our next destination, the USS Nitze. Onboard the Nitze, we were taken to "the bridge," where we took turns steering the ship! We made our way around the ship and introduced ourselves to the crew. One of the coolest rooms, the command center, looked like a big arcade filled with video games. Obviously, they weren't games, but rather surveillance mechanisms aimed at keeping the ship safe. We learned that unlike the Carter Hall, the Nitze is a "Destroyer" ship, mainly used for combat.
At dinner, we split up as some ate among the crew in the mess deck, and others with the "XO" or Executive Officer. I must admit, food time was one of the best parts of each day! Every meal we had the opportunity to sit down with the sailors and soldiers on board and learn about their lives, their families and ask the famous question "when do you get to go home?" Despite a little wave of seasickness here and there, we all managed to have a nice evening. We signed autographs and took pictures with our new friends. Best of all, it ended with an ice cream social to honor some members of the crew and to celebrate January birthdays. Yummy! Sleeping was somewhat a challenge, since the bunks were piled three high and allowed minimal room to move! I still can't figure out how the big NFL guys even fit!
]()Jan 31st, 2009**- Before our departure the next day, we toured the Nitze some more. Again, snapped a hundreds of pictures and said our goodbyes to the awesome crew. Where to next? Back to Bahrain for the night, but not before we had a slight detour to Kuwait. In order to make a transfer from helicopter to a C-130 plane, we were dropped off on an airport runway for about an hour as it became dark outside. We attempted to pass the time away and calm our nerves by playing a little game led by Julia called "would you rather." She was very creative in her examples and one of my favorites was, "would you rather have velcro facial features or a transparent torso?" Tough one…but you'll have to decide. Even better, we had a HUGE rice crispy treat that had been given to Tracy onboard the Nitze that was passed around for all to share. Needless to say, we survived!
Feb 1st, 2009- After a good night's sleep at the hotel, we were ready to head out to the biggest ship yet, the USS Theodore Roosevelt. In our days prior, we had heard so much about this ship and could not wait to perform our first show on what everyone calls the "Big Stick." This trip, we flew in a COD plane (Carrier Onboard Delivery) and actually got to land on the aircraft carrier! The running joke is that COD actually stands for "Crash on Deck." It actually felt like a rollercoaster ride, a huge rush! When we got off the COD, the CO (Commanding Officer), XO and tons of the other crew members were there to welcome us. After a delicious lunch and the best chocolate chip cookies ever, we geared back up and headed out to the flight deck. There, we were able to get up close and personal to watch some flight operations take place. Literally, the planes were landing and taking off the ship right in front of our faces! We could feel the heat of the engines and were practically blown over by the wind and smoke.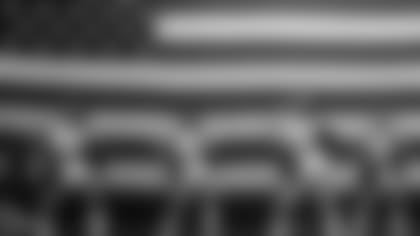 ]()The rest of the day was just as exciting, as we toured this amazing ship and met the crew. At one point, we all took part in what's called a daily FOD walkdown (foreign object detection). This is where the crew walks the entire length of the flight deck looking for any objects or material that may damage the plane's engine if it were to get sucked in. We were pro's at this walk since the cheerleaders take part in a similar exercise at the end of each practice when we pick up the stray pom-pom pieces off of our practice field!
As the evening approached, we began to anticipate our 1st show! We relaxed for a bit by watching the beautiful sunset and we even saw dolphins and flying fish soaring through the waves. It was quite a sight to see. After dinner, we prepared for our big show in the hangar bay. About 2,500 of the shipmates attended our show and eagerly took part in the audience participation. We had a blast! After the show, we signed autographs and took pictures until well after midnight. Since the Super Bowl didn't air live until 3:15 a.m. there, we made it our personal mission to stay awake and watch!
Feb 2nd, 2009- After an almost all-nighter (45 min of sleep max) we rallied along to the next day. The crew guided us in a tour of the divisions we had yet to see. It was unbelievable to learn about all of the tasks that take place each day on the TR. When it was time to go, we met back in the Captain's quarters to say our goodbyes, sign autographs and take part in a special presentation by the TR crew. In addition to being presented with some more awesome coins, the CO presented us all with a Tailhook certificate, to certify that we had successfully participated in a COD wire catch and catapult launch (impending at the time). We are all proud to proclaim ourselves as honorary NEPC Tailhookers!
With that said, let me next describe to you the experience of the catapult launch. Well, truthfully it can't really be explained so you are just going to have to imagine what it may feel like to go from zero to nearly 140 miles p/hr in less than 3 seconds! Yikes! Back to Bahrain we went, our "home away from home." After a relaxing night, we were refreshed to head off to our next destination- Djibouti, AFRICA!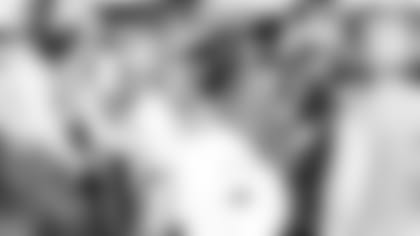 ]()Feb 3rd, 2009**- The flight to Djibouti was long, approximately 5 hours. As we flew, many of us took turns visiting the cockpit and some of us even attempted to fly the plane! Talk about turbulence! We embarked on Africa with our heads glued against the windows to view the sights from above. On the base, we toured around mostly in an air-conditioned bus since it was so hot outside! Later that evening, we hosted show number two at a recreation club on base called "11 Degrees North." Again, the troops were pumped to take part in the act and definitely helped us perform a great show for their peers!
Feb 4th, 2009- In the morning, we had fun touring the helicopters and playing with big guns (unloaded of course)! The girls even took part in a friendly game of basketball and hacky sac with some of the soldiers. After lunch, we geared up in our newly purchased military garb and were back off to Bahrain. This time the flight was a bit longer and we took a C-130 cargo plane. We made it into Bahrain by 9 p.m. and spent the rest of the night relaxing on the town with a nice group dinner. Reality was starting to set in that our trip was almost over. Looking around the dinner table, it was an incredible feeling to realize the amazing friendships we had developed with our group and the many people we met along this journey so far.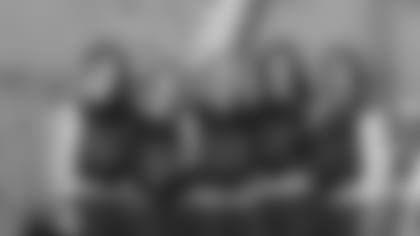 ]()Feb 5th, 2009**- Although Bahrain had been our "home base" for the last 10 days, we had yet to explore outside the local hotel area. Today, that would change! We woke up early and headed out to see a bit of the city. Our first stop was at the Mosque, the largest one in Bahrain! In order to enter this place of worship, we had to dress in traditional Islamic attire with robes and scarves. We were guided around the Mosque and learned a lot about Islam. It was beautiful! After that, we ventured over to the market place known as the Souq, or Souk. Here, there were tons of stores selling everything from gold to singing stuffed camels. We all spent the next few hours getting our shop on! Later on, we went back to the hotel for a quick change and were off to the Bahrain military base. On the base, we felt as if we were on a college campus. It was a cool place. We walked around for a bit and met the CO, while recruiting people to come watch our show. Around 5:00 p.m. we performed our final show of the tour. It was a great way to end a great trip!
Our adventure came to a quick end back at the hotel when we sadly saw off the players and Dave the escort. As they continued on to Greece, we packed up our things to head back home to Boston. During our travels, many of the troops thanked us for taking the time to come and visit them. Our response to them was honest; it was to them that we owed thanks. This trip allowed each of us to gain a much better understanding of the work our troops are doing overseas to protect us all here at home. I think I speak on behalf of all of us Patriots here in New England and around the world, when I say "Thank You" once again to the true Patriots who are out there fighting for our country. This tour was truly a life-changing experience for us all and we can't wait to go back!
I hope you enjoyed hearing about our travels and if you're still stuck on the trivia question, the answer is………………………….. "STEPS!"
Cheers & Go PATS!
Brittany