For the better part of the next six weeks most of the Patriots will be on their own until the start of training camp in late July. Aside from the rookies and other select veterans in need of additional work, the prep time for the 2021 season is over.
So what did we learn from the six practices open to the media? In terms of definites, not much, but that doesn't mean there wasn't plenty to see.
Of course it all starts with the quarterback situation, and the non-stop reactions and knee-jerk evaluations were on display throughout minicamp. All four quarterbacks were on the field with all but Brian Hoyer seeing extensive reps. Cam Newton led off virtually every drill with Mac Jones and Jarrett Stidham typically falling in behind him.
While it's impossible to properly evaluate the performance due to a variety of unknown factors such as play call, defense, personnel, etc, my one takeaway was that the plays generally looked the same regardless of which quarterback was at the helm.
That statement can be taken two separate ways. On one hand it could be viewed as an encouraging sign that rookie Mac Jones is capable to running the plays at a level that the others do. On the other it doesn't speak too highly of Newton's development as he enters his second year in the system.
I tend to lean toward the latter for a couple of reasons. First, Newton still appears unsure of himself at times, holding the ball and double-clutching before throwing – especially on anything designed to get downfield. Second, I felt Jones looked a lot like most of his rookie quarterback predecessors in Foxborough such as Jimmy Garoppolo, Ryan Mallett, Matt Cassell and many others.
The difference in terms of appearance between Jones and the others is the absence of Tom Brady. While Garoppolo & Co. looked markedly different from Brady in their first forays in the system, Jones benefits from not having an expert running the show to stack up against.
Jones was at times slow to process and unsure of his reads as well, but with no one offering a flawless comparison on the practice field it was harder to notice. The hope was Newton would more resemble his Carolina self with a year of experience in the Patriots terminology under his belt but at least for the spring that wasn't apparent.
As for Stidham, it's tough to argue that he throws the best pass of the three. When he's on time and throws in rhythm, he rarely misfires and showed some impressive touch and accuracy at times. However, like Newton and Jones, the consistency wasn't there for Stidham either.
That doesn't mean there isn't plenty to be encouraged about when it comes to Jones. The rookie looks the part and got a lot of work, which would seem to be a great sign that Bill Belichick and Josh McDaniels are happy with his development at this time. He had plenty of strong throws to show what he is capable of, and watching the competition begin in training camp will be one of the most fascinating story lines we've had in Foxborough in two decades.
But make no mistake – the real competition has yet to even begin.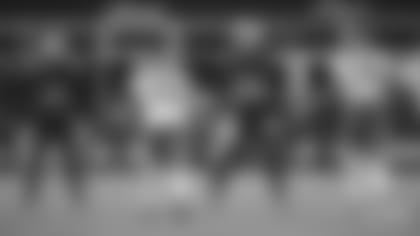 One of the other noticeable developments of minicamp was the absence of Stephon Gilmore. With all of the additions the Patriots have made this offseason it would be hard to envision the defense being significantly better with Gilmore out of the mix.
The secondary is solid with Gilmore locked in as the top corner with J.C Jackson, Jonathan Jones and Jalen Mills following on the depth chart. But if everyone is forced to slide up a notch, things look quite different. In a perfect world Mills replaces Jason McCourty as the versatile veteran capable of working at corner and safety. But if Gilmore decides to hold out in 2021 that affects the depth at both spots.
Gilmore has been quiet thus far and in reality we don't know if he's healthy enough to be with the team at this point. He tore his quad late in the 2020 season and it's possible that he's rehabbing the injury on his own. But it would be hard to imagine Gilmore returning without some kind of bump in pay and thus far there hasn't been much if any news on the topic.
Belichick added a lot of pieces to the puzzle during the offseason, but other than Mills there wasn't a lot of attention paid to the secondary. For that reason odds are that Belichick doesn't plan on losing his top cover man and a resolution is likely in the works.
Mr. Rodgers' neighborhood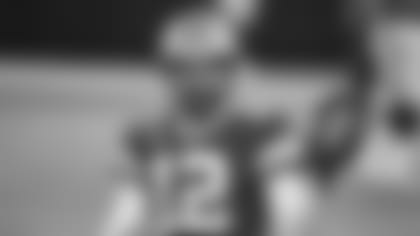 It's tough to talk about the NFL without mentioning Aaron Rodgers' situation in Green Bay. Strange times indeed with the reigning MVP, who opted to skip Packers minicamp entirely and remains intent on sitting out if he's not traded.
Meanwhile the Packers were able to get Jordan Love tons of work this spring, which is particularly important after he lost those opportunities as a rookie due to the pandemic. Now Green Bay may get the chance to see if their future is worth moving on from the past/present.
First, there's no need for Green Bay to move Rodgers in the immediate future. If Rodgers isn't bluffing and decides to stay away, the Packers won't benefit from any trade this year since any trade would likely involve future picks as the centerpiece. If that's the case, Green Bay can play Love and find out what kind of potential he has moving forward. If he has a promising season, and Rodgers continues to want out, then the Packers can make the move next offseason. If Love flops, then the Packers brass will feel more urgency to get the relationship fixed.
Ideally, Rodgers returns and the time Love got in OTAs and minicamp will still prove valuable. If not, the Pack can deal with it in 2022.
Tom Brady will be featured on HBO's The Shop: Uninterrupted when the show returns on June 25. The show airs at 9:30 p.m. and Brady will join Maverick Carter with actor/rapper Kid Cudi, actress/comedian Chelsea Handler, NBA player Draymond Green and SpringHill Company's chief marketing officer Paul Rivera. The group will discuss the grind of winning, charting your own path, mental health and sports media.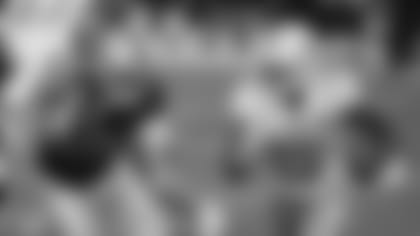 Hats off to Raiders defensive end Carl Nassib, who became the first active NFL player to come out as openly gay earlier this week. Let's hope announcements like this don't generate as much attention in the future and instead become just part of everyday normal life. Nassib was a memorable character when he and his Browns teammates appeared on "Hard Knocks" a few years ago, and based on everything we've learned about him he's a perfect example of a well-rounded athlete for all to emulate. Best of luck to him in the future.