The Patriots recently agreed to a pair of contract extensions with veterans DeVante Parker and Ja'Whaun Bentley. The moves were quite consistent with how Bill Belichick operated in the past, particularly during the halcyon days of routine title contention when players reupped before getting the opportunity to hit the market.
But there was a slight difference in these moves as compared to many in the past. While the likes of Mike Vrabel, Ty Warren, Jarvis Green and countless others re-signed to remain key figures in the team's future, several similar candidates are still waiting to see where their careers will go next.
Pending free agents Kyle Dugger, Mike Onwenu and Josh Uche to name a few are headed into the final years of their respective deals, and unlike Parker and Bentley, each figures to be in line for a significant payday. It would make sense if Belichick expressed an interest in locking them up sooner than later, which in many cases leads players to forfeit some money in exchange for the security over the long term. In reality, the savings might not amount to much, but having some building blocks to form a nucleus around doesn't hurt, and Dugger in particular seems to be that type of player.
Dugger is coming off the most productive season of his career, one that saw him showcase his athleticism and record three defensive touchdowns from his safety position. He's used at or around the line of scrimmage as well as in coverage, and while he's still growing in the latter department he has shown steady improvement since being drafted in the second round in 2020.
If he reaches the market, Dugger will likely be among the most coveted safeties, and players like that don't become cheaper when the reach free agency. Getting him locked up now would make sense, giving the secondary a leader to build around with youngsters Christian Gonzalez, Marcus Jones, Jack Jones (depending on his future) and rookie Marte Mapu figuring to represent the nucleus of the back end moving forward.
Uche and Onwenu are valuable pieces as well, but in m view are less obvious moves. Belichick has been the down the high-priced guard route recently with Joe Thuney and Shaq Mason and likely regrets sinking big dollars into a position that doesn't traditionally require them. Onwenu has been excellent in his role, and given the strong possibility of turnover coming up front, he and Cole Strange would project as leaders of the group if he stays. However, given the amount of draft capital Belichick has spent on interior linemen the last two springs, it's reasonable to expect a replacement being ready in 2024.
Uche would be the most difficult to project. After two-plus seasons of tantalizing potential, Uche ripped off 11.5 sacks over the final 10 games in 2022, and a repeat performance would vault him into the big-money category on the open market. Perhaps signing him today would offer the possibility of a discount, but if he produces in a similar manner he would be difficult to retain come 2024.
But instead of any news on that trio, Parker and Bentley received extensions, and in the case of Parker it was a curious one. Some have pointed toward the lowering of his 2023 base salary as a factor but in reality he's set to earn more guaranteed money than he was due, and at age 30 coming off a season in which he was more of a complementary piece it's hard to imagine why Belichick felt it was necessary to reup him. Instead of further investing in the wide receiver corps, this would seem to lock Parker in for a spot in 2024 as well.
The Bentley move was solid, retaining a leader and consistent performer in the middle of the defense. He may not possess the type of sideline-to-sideline skills other middle linebackers do, but he's shown to be effective against the run and as a blitzer as well. And keeping captains in the fold makes good business sense.
Those moves were easy, though. Now the hard part comes and making the tough decisions with big dollars moving forward will be an important part of the next phase of the Patriots development. It would certainly be an encouraging sign to see one of them re-signed before camp kicks off later this month.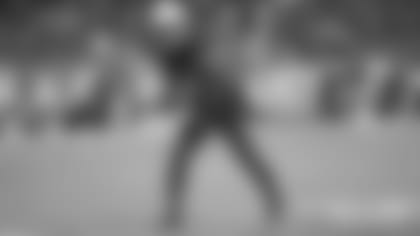 The days continue to pass and news regarding DeAndre Hopkins and/or Dalvin Cook and the Patriots remains scarce. ESPN's Mike Reiss indicated over the weekend that Tennessee has been "more aggressive" in its pursuit of Hopkins but added that the receiver appears in no hurry to sign while perhaps playing the waiting game to see if other interested teams emerge.
If it's an issue with salary and Tennessee's "aggressiveness" is tied to money, it would be disappointing. The Patriots have the flexibility to make the move and all things created equal shouldn't be outbid by anyone given their cap space. With Hopkins still content to wait it out, it's reasonable to assume that he hasn't been blown away by any offers thus far.
That said, the optimism surrounding a potential marriage between the Patriots and Hopkins seems to be waning. While the news has been lacking, it would make sense that if Hopkins had an appealing offer on the table he'd grab it and join the team for training camp. From afar it would seem that Hopkins is waiting for one of two things: an offer from a contending team or one with enough cash to make that less of a priority. So far it would appear that he has neither.
The Patriots need for Cook pales in comparison to Hopkins. Although he is a talented and dynamic back, the Patriots have a solid workhorse in Rhamondre Stevenson and it's unlikely the pair would be on the field together very often.
With Hopkins, the Patriots would get a No. 1 wideout the team currently lacks. Cook's greatest value would be in adding depth to the backfield, and therefore shouldn't be a priority.
The Patriots have plenty of cap room to sign both, and adding that kind of talent never hurts. But I'd rather see more urgency spent toward getting Hopkins on board – and quickly enough for him to get to work with Mac Jones.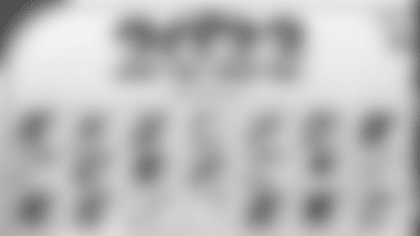 The NFL announced last week that the current scheduling formula will remain in place moving forward. With that in mind here's peek at the Patriots opponents for 2024.
Home games: Bills, Dolphins, Jets, Colts, Texans, Rams, Seahawks, AFC West team that finishes in the same spot in the 2023 standings.
Road games: Bills, Dolphins, Jets, Jaguars, Titans, 49ers, Cardinals, AFC North and NFC North teams that finish in the same spot in the 2023 standings.
DISCLAIMER: The views and thoughts expressed in this article are those of the writer and don't necessarily reflect those of the organization. Read Full Disclaimer