The balance of the Patriots roster is set to report to camp on Tuesday after rookies, quarterbacks and injured players did so last week. The longer-than-normal offseason is officially over in New England after the team missed the postseason for the first time since 2008.
A lot of work was done during that time to ensure it would be a one-year absence. Bill Belichick spent aggressively in search of a roster overhaul, and in many areas he was able to come up with some attractive alternatives. Tight end and defensive line are two positions in particular that were bolstered.
That doesn't mean the current Patriots have all the answers. As players began trickling in last week, so to did news of some folks who will open camp on the physically unable to perform list.
In terms of importance, that list is topped by Stephon Gilmore. Gilmore's inclusion was expected, especially after he hinted at such during a recent interview with former ESPN reporter Josina Anderson. The veteran corner admitted he would be ready for camp "if he needed to be" but all but told us all that he would be "holding in" so to speak rather than subjecting himself to costly fines as he continues in his efforts to adjust his contract.
At this point little has changed on that front. Gilmore still wants a lot more than the $7 million he's due to earn in salary and the Patriots likely want to see him on the field in action before committing any more dollars to the soon-to-be 31-year-old cornerback.
Having him report with the injured players ahead of the rest of the team was a positive step, but by no means a signal that the impasse is close to ending. The media gets its first look at practice on Wednesday, and Gilmore could very well be cleared on the field, but that would be unexpected. More likely Gilmore will take his time returning as he continues his quest to add to his 2021 salary.
Strictly guessing, I'd say the sides will negotiate something along these lines: The Patriots will want to see Gilmore on the field, perhaps offering something close to what would make him happy only after watching him perform at something close to 100 percent on the practice field. Assuming that incentive would be enough to get Gilmore in uniform, then it would come down to his physical status. If all goes well, then Gilmore would get what he wants and the team would be more comfortable giving it to him. If there is a problem – physical or otherwise – then a trade can't be ruled out.
Either way we should get our answer at some point over the next month.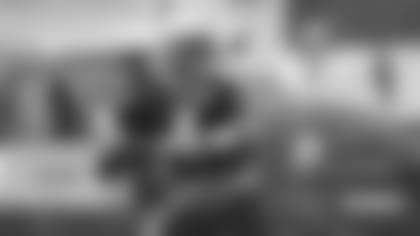 While Gilmore's presence on the PUP list was expected, Jarrett Stidham's came as a huge surprise. Stidham was on the field for every spring practice the media was allowed to watch. He took part fully in all six workouts, and took plenty of reps in most if not all of them.
If Stidham suffered an injury after minicamp in June, it likely would have been away from the team and therefore would have landed him on NFI as well. It's possible that he is nursing a nagging injury he suffered during the spring, but it would seem strange that he didn't miss any time then and now isn't physically ready to go for the real thing.
One theory posed involving Stidham and PUP is the team wants to give as many reps as possible to Cam Newton and rookie Mac Jones. With Stidham out of uniform, that becomes easier. But that doesn't seem to make much sense considering the team can divide the reps in any way it deems fit – much like when Brian Hoyer took very few throughout the spring despite being in uniform. If the coaches want to see Newton and Jones exclusively, Stidham and Hoyer can be in uniform watching.
My possible theories? First, Stidham is dealing with something that isn't injury related and perhaps will be removed from PUP quickly and ready to go soon. Second, the team wishes to trade him and wants to ensure his health in order to do so.
Again, it shouldn't be long before we know one way or another.
The NFL sent some warning shots to the players late last week with its memo outlining the ramifications should unvaccinated players cause an outbreak among their teams. If such an event occurs and leads to a team not being able to play, the league says forfeits are very much a possibility and in that case, players on both sides would lose a game check.
Predictably there was a lot of pushback from players, some of whom aren't willing to get the vaccine. And while the dreaded "forfeit" word received most of the attention, the fact is such drastic measures are unlikely given the fact that estimates have roughly 80 percent of the players already vaccinated and some teams over 90 percent.
But the real interesting element is the fallout in other areas – most notably coaching staffs. Patriots co-offensive line coach Cole Popovich decided against the vaccine and as a result will not be with the team in 2021. Minnesota's Rick Dennison is in a similar situation in Minnesota and won't be with the Vikings.
Unvaccinated coaches can't travel or conduct in-person meetings in 2021. So, it's understandable that teams would want/insist that all their staffs and personnel are vaccinated to best ensure health and success.
In Foxborough that means Carmen Bricillo likely will be in charge of the offensive line on his own after sharing those duties with Popovich last season.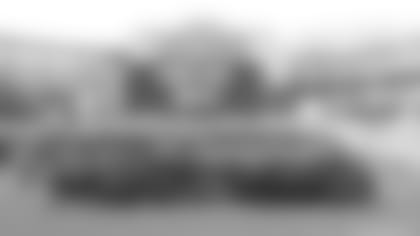 The Patriots will catch a few significant breaks early in the season in terms of player availability for their opponents. In the opener against Miami, free agent wideout Will Fuller will have to sit out as he serves the final week of his six-game suspension for violating the league's policy on performance enhancing drugs. A couple weeks later, the Saints are expected to be without their star wide receiver Michael Thomas as he recovers from ankle surgery he underwent in June. New Orleans also will be missing starting defensive lineman David Onyemata, who was recently suspended for six games for a PED violation, for their Week 3 trip to Gillette Stadium. … The ongoing quarterback sagas in Houston and Green Bay march on, but one has an end in sight. Both Deshaun Watson and Aaron Rodgers continue in their desire to be traded, but Watson opted to report to camp while Rodgers hadn't indicated he would do so. Then on Monday reports surfaced that the Packers and Rodgers agreed on a deal that would eliminate the final year of his deal while allowing Green Bay to revisit the situation after the season. If Rodgers still wishes to be traded at that time, the team would accommodate him. So, it looks like Rodgers is returning to the fold this season while his future remains very much unclear. Neither team stood to gain much if anything in 2021 by consummating deals at this point, but the Texans are now reportedly willing to entertain offers for Watson. Of course, Watson is still dealing with ongoing accusations of sexual misconduct and his status for this season is uncertain. Bottom line, as most felt would be the case in the spring, none of the star quarterbacks figure to be changing teams this season. … Finally, hats off to the Boston Renegades, who captured their third straight Women's Football Alliance title with a 42-26 victory over Minnesota. The Renegades traveled to the title game in Canton, Ohio, in style aboard the Patriots charter plane last week.