The Patriots are scheduled to open 2021's training camp on July 28th, as they'll get back to a somewhat familiar routine after a challenging 2020 season that turned everything on its head, especially preseason preparation.
It's been an action-packed offseason for New England, who added a number of free agents and rookies who should help with a resurgence from last year's 7-9 record. However, with many new additions come many new questions. Few roster spots are set as competition figures to be intense over the course of August. With a dynamic mix of veterans and ascending youngsters, it won't just be the course of the 2021 season that is set in training camp, but the coming season's.
Here are the 21 burning questions that the 2021 Patriots will face as they get their season rolling in the summer heat.
The easiest place to start is at the quarterback position where last year's three signal-callers all return, with Cam Newton and Brian Hoyer both re-signing on one-year deals this offseason. Bill Belichick declared that Newton was the starter until someone beats him and many are wondering if third-year Jarrett Stidham or rookie Mac Jones have what it takes to dethrone Newton. The first-rounder Jones saw plenty of action in minicamp, however, all of the quarterbacks were up and down, setting the stage for a camp competition where every throw will count. Newton was strong on the final day of minicamp, if he can consistently practice that way he'll be poised for a major comeback.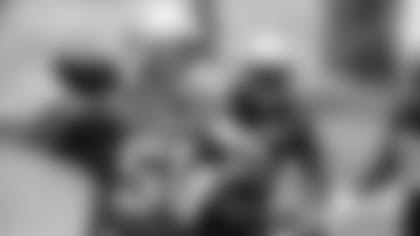 As a first-round pick, it's only a matter of time before the Patriots want to get a look at Mac Jones, but a resurgent Newton could delay that. Jones looked like he fit the offensive scheme during minicamp practices, showing accuracy and timing, as well as a willingness to throw the ball down the field. He'll be put to the test in camp, especially facing a veteran defense that knows all the tricks of the trade and one that baited Jones into some bad decisions in June's team periods. The potential is there, but Jones will have to make rapid strides to seize his opportunity sooner than later.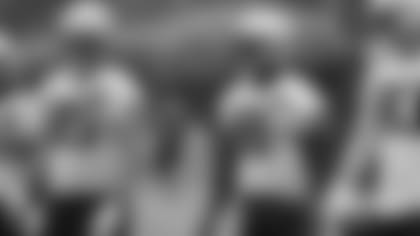 How do Smith and Henry change the offense?
After two seasons with little production from their tight ends, the Patriots made two major splashes in free agency by signing Jonnu Smith and Hunter Henry. Both are solid and proven professionals who should give the offense a level of competence that they've badly needed. The real question is how well Smith and Henry complement each other and how much does their versatility, especially in the red zone, allows the offense to dictate matchups. If both are healthy and hit the ground running, they figure to be major cogs in the offense, with the only question being how high they can elevate the offense.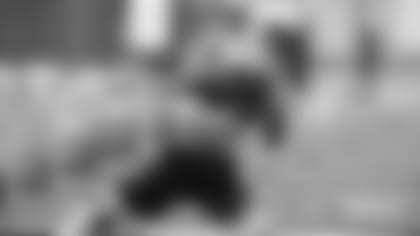 How do Bourne and Agholor change the offense?
The team hasn't gotten much more out of the receiver position in recent seasons than the tight end spot, so signing two veterans like Kendrick Bourne and Nelson Agholor was another welcome move. Agholor emerged as a deep threat for the Raiders last season after being more known as more of a slot receiver with the Eagles. The Patriots could use both versions of him, but ideally, he can be an every-down receiver who can be moved to any spot. Bourne also has some versatility and should be a nice option for the variety of specialty plays that Josh McDaniels likes to employ. The receivers are more dependent on the quarterback spot than the tight ends, but how well the two new additions click in the offense will determine how dynamic they can be. The backs and tight ends should be solid at least, but plus-play from the wideouts will put them over the top.
Who takes a third-year leap at WR?
There are opportunities to be seized at the receiver position and a trio of third-year players should lead the way. Though N'Keal Harry's agent has asked for a trade, the former first-rounder's status remains up in the air, which is unfortunate because this should be Harry's best chance to breakthrough in New England. He looked in excellent shape during the offseason. Jakobi Meyers was one of the few offensive bright spots last year and is developing into a reliable and savvy receiver. Can he be the third-down engine for the offense? It's a critical role with no clear Edelman replacement. Gunner Olszewski finished hot as a punt returner but his value as a receiver remains largely unknown. Both Meyers and Olszewski looked like they made significant strides this offseason during minicamp and will be looking to carry that momentum over to training camp.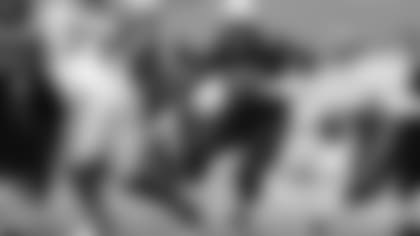 How good will Michael Onwenu be inside at guard?
Onwenu was a revelation playing all over the offensive line last season, mostly at right tackle. Now, it's expected Onwenu will slide back inside to his natural position of guard where the only question is how good the mauling lineman can be. The Patriots have an illustrious history at the left guard spot with Logan Mankins and Joe Thuney but could Onewnu be the best of the bunch? The potential is there.
How big an impact will Trent Brown have?
The return of the monstrous offensive tackle is a huge bonus for the line, where it's expected he'll be at right tackle, the spot he's played for most of his career outside of his one Super Bowl-winning season at left tackle with the Patriots. That versatility is reassuring, but Brown's presence is sure to be felt in the ground game where he can be dominant. If he and Isaiah Wynn have full seasons of health in them, they'll form one of the best tackle combinations in the NFL.
Can the running backs carry the load?
If Sony Michel and Damien Harris can stay on the field, they could be a devastating early-down combination. Harris was on pace for a breakout season last year and Michel finished with strong but both were in and out of the lineup throughout the year. Rhamondre Stevenson seems like a perfect fit with Michel and Harris, while James White will be looking for a bounce-back year. J.J. Taylor saw a ton of action in OTAs and will be hard to ignore, especially if he gets an extended look in preseason game action, something he never got last season. This is a deep group and the only thing really standing between them and being one of the best groups in the league is availability.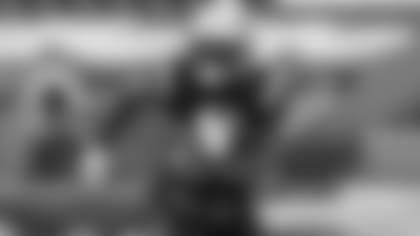 Will backs still be engines in the passing game?
James White had a challenging 2020 season on and off the field, but his role still seemed to be one of the biggest post-Brady changes to the offense. Will White bounce back on his own regardless? Will a better grasp of the offense help Newton use his passing-down back more effectively? With new tight ends and receivers in the mix, and Rex Burkhead in Houston, it's tough to tell how much the running backs will be involved as pass catchers.
Are the run-stopping problems solved?
The Patriots defense has the lowest-ranked rushing defense in Football Outsiders' DVOA metric and gave up the sixth-most rushing yards per game so it wasn't surprising they went out and signed a collection of front seven veterans like Davon Godchaux and Matt Judon who are proven defenders against the run. Add in the returns of Dont'a Hightower and Kyle Van Noy, and there's no question how much tougher this defense will be up front. It all starts with stopping the run and from there the defense can lean into their talented secondary and get back to the kind of high-level defensive play that they are accustomed to.
Is there an ascending pass rush?
While there's plenty to like about the run defense additions, the team also added some very good pass rushers back into the mix, but will the team rely on veterans like Hightower, Van Noy and Judon to get off the field on third down? Or will they look to younger players like Josh Uche, Chase Winovich and Ronnie Perkins to bring fresh legs and energy? There are plenty of options and combinations to play with, but any strides on run defense will be lost if the team can't generate the kind of pressure that gets them off the field on third down.
Will the youth make a push on defense?
Uche, Winovich and Perkins could represent a bigger overall youth movement on defense that also could include rookie Christian Barmore, Anfernee Jennings and promising second-year safety Kyle Dugger. The development of that young core is critical to the long-term success of the team on the defensive side of the ball. As tempting as it might be to lean on the veterans, the next generation must emerge and there's a number of intriguing players with potential. Training camp will be the proving ground.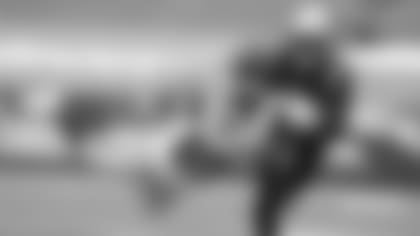 Will Stephon Gilmore have his contract situation resolved?
Easily the biggest question entering training camp is what happens with Stephon Gilmore, who skipped minicamp as he enters the final year of his contract. It's a complicated situation, between Gilmore's 2020 torn quad and his age, to the team's clear need for their top cornerback, both the player and the Patriots have points of strength and weakness. Can they meet in the middle? That seems like the most likely option, but until that time Gilmore's status will hang over things.
How do Dugger, McCourty and Phillips fit?
The team won three Super Bowls with Devin McCourty, Patrick Chung and Duron Harmon playing key roles at safety but only McCourty now remains. In 2020, they transitioned to Kyle Dugger and Adrian Phillips and both showed a lot of promise within the system. Phillips led the team in tackles while Dugger seemed to take on more and more responsibility as the season progressed. A second year together should be even better, with Dugger's ceiling being the thing that everyone is on the lookout for.
Is there enough matchup cornerback depth?
This question depends heavily on Gilmore's status. With him in the mix, he and J.C. Jackson should be one of the better duos in the league, but beyond those two there are questions, starting with how versatile defensive back Jalen Mills fits in. Can JoeJuan Williams be a factor? Can Jonathan Jones expand his role if needed? What about promising 2020 undrafted rookie Myles Bryant? There's a lot to work with inside, but the depth for outside corners with length is tenuous and that's if Gilmore is in the mix. If he isn't, those questions get compounded.
Can Nick Folk hold off Quinn Nordin?
Folk was a surprising revelation in 2020, making two game-winning kicks that earned him Special Teams Player of the Week awards. He was never really pushed in camp by rookie Justin Rohrwasser, but after a strong minicamp, it looks like undrafted rookie Quinn Nordin will put up more of a fight this summer. Nordin had the strongest left in camp but it will be all about consistency if he's to knock off the steady veteran.
Can Jake Bailey keep it up?
Bailey has been one of the best punters in the league over his first two seasons in the league, adding a full season of kickoffs to his resume in 2020. Still, having a great punter is often a feature of a team with a stagnant offense. Though we'll be hoping for fewer opportunities to punt this season, Bailey continues to be a reliable special teams performer and an important part of the team.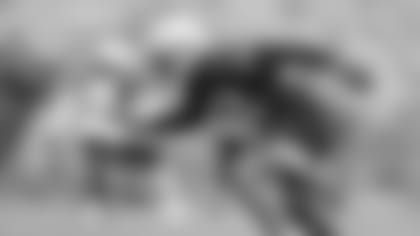 How big can rookies' impact be?
It can be hit or miss getting rookie impacts on your team but if the Patriots can get anything like what they got out of Kyle Dugger and Michael Onwenu last year, they'll be in good shape. Obviously, Mac Jones is where it all starts, but Barmore, Stevenson and Perkins all figure to get opportunities to contribute. And as Onwenu proved last year, never ignore a late-round offensive lineman like Will Sherman. Both Dugger and Onwenu popped from the get-go in camp, all eyes will be peeled to see if anyone from this year's class can have a similar impact.
How hard will injuries strike?
The worst part of football are the injuries that instantly make lists like this totally obsolete. We all have our best-laid plans for the 2021 Patriots and what potential they might fulfill, but all that can change in an instant like it did in the first quarter of the 2008 season. Through the spring the team appeared to have pretty good health, if that continues it will be a huge first obstacle for the team to clear. Keep an eye out for the PUP list, usually released just before camp opens. Terez Hall, Chase Winovich and Byron Cowart are among those who were missing from minicamp and could be players to keep an eye out for.
Who will take the surprise leap?
One of the best parts of training camp is the surprise emergences, the guys who haven't been mentioned once in the previous 19 questions but there's bound to be one. Though there's but one undrafted rookie this season there are still names that could pop out. Raekwon McMillan, Montravius Adams and Isaiah Zuber are a few to watch, who could see their roles dramatically increase with good performances or injury problems above them on the depth chart.
Will 2021 have the same roster flexibility?
It would appear that many of the roster rules that were used in 2020, like the ability to use veterans on the practice squad, which was also increased to 16 players, three chances to bring a player up to the gameday roster without having to worry about waivers and unlimited returns from Injured Reserve, will return in 2021 in some capacity. All of those additions were well-received and provided teams with far more flexibility when it came to managing their roster, including the ability to develop practice squad players. If some or all of those rules return, it's a good thing for many on the Patriots roster. With heavy competition across the board, the more players the team can retain and develop, the better.