After an offseason spent making a considerable number of new additions to their roster, 2021 figures to be one of the most intriguing and competitive summers that we've seen in Foxborough in some time. From a collection of free agent veterans, both new and already known, to a group of promising rookies and all the returning, experienced Patriots in between, there's major questions how it will all play out.
How will the new players mesh? Will the older players pick up where they left off? Will any younger players make the leap toward becoming impactful NFL contributors? Can the team avoid the injury bug?
There are plenty of questions to be answered in August, but at the heart of them will be these five positional battles that are most intriguing and will have the biggest bearing on the team that emerges in early September to begin the 2021 campaign.
Quarterback
It's easy to start at the most important position in the game as rookie Mac Jones enters the competition at starting quarterback after being selected in the first round. Cam Newton was named as the starter this offseason and neither Jones nor Jarrett Stidham did enough in minicamp to change that, but now the real competition starts.
With a season of experience and a full offseason, Newton is in much better position than when he joined the Patriots just prior to the start of training camp last year. It took until the third and final day of minicamp before Newton really looked like he was putting things together, while Jones and Stidham both had their moments, good and bad.
The overall inconsistency in OTAs is reflective of the learning part of the offseason but things will be dialed up in August, where bad throws are not so easily forgotten. The competition should bring the best out of everyone in the group, which features a nice mix of vets and youth, with Brian Hoyer providing valuable mentorship for the other three.
It's still Newton's job to lose, but nothing is assured and Jones and Stidham will have every opportunity to make strong pushes. How the team divides up preseason game action and joint practice work will be an exciting area to monitor. Every throw of 11-on-11 work will be dissected ad nauseam, but the bottom line is whether or not Jones or Stidham do enough to dethrone Newton, and can Newton hold them off by taking significant strides in his second year in the offense.
Receivers
The Patriots made two significant receiver additions this offseason in Nelson Agholor and Kendrick Bourne but projecting how veteran wideouts will grasp the offense is a difficult task made even more difficult with the uncertainty at quarterback.
Jakobi Meyers had a strong second season and provides some level of reliability that doesn't exist further down the depth chart. N'Keal Harry's status with the team is an unknown after his agent requested a trade, but should he remain in the mix he would be in the best starting position of his three training camps with the team. Beyond that top four, Gunner Olszewski and Isaiah Zuber showed up consistently in minicamp and could be x-factors in this roster battle.
Rookie Tre Nixon will look to break through, while 2020 practice squadders Kristian Wilkerson, Devin Smith and Devin Ross will try to take the next step. Veteran Marvin Hall has 45 career games with three different teams and has the kind of outside speed that the offense could use.
One thing is clear, the Patriots offense needs better production from their receivers this season, but they're very much tied to the quarterback, while also potentially getting a boost from the re-made tight end group.
Perhaps more than anywhere else on the roster, this is a position the team could really use a couple breakout players, no matter who they end up being.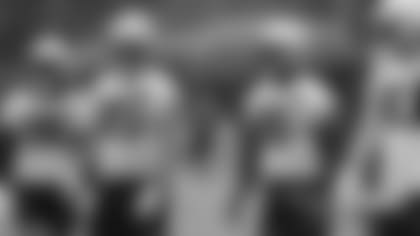 Tight End
Speak of the tight end group, it was another spot the team made two quality veteran additions, complementing two second-year draft picks and veteran Matt LaCosse. After two years of minimal production from the position, the Patriots figure to be much improved but how exactly will it all come together?
Will Jonnu Smith and Hunter Henry make the two-tight end offense the Patriots' bread and butter? They played just 22 snaps with two tight ends on the field in 2020, easily an NFL-low. But it doesn't stop with Smith and Henry, as Devin Asiasi showed up with some nice plays in minicamp as well, while LaCosse was never healthy in 2019 and opted out of 2020. Dalton Keene isn't quite a pure tight end but offers some matchup possibilities out of the backfield as well.
This battle is less about who wins and loses, though it seems like at least one veteran will miss out on making the roster, and more about how it all comes together and how impactful this group can be for the 2021 offense.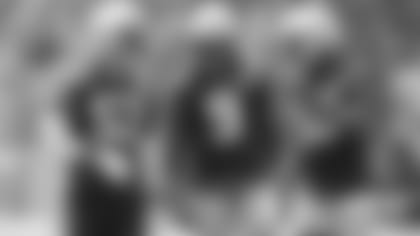 Front seven
But the real question is can those veterans hold off a group of younger players who should be pushing to be the next generation of Patriots defensive leaders. On the edge, Chase Winovich enters his third year, while Josh Uche and Anfernee Jennings enter their second with rookie Ronnie Perkins entering the mix. All have intriguing traits that could help the defense reach a new level, but they'll have to earn their roles.
How the front seven comes together is anyone's guess, but it will likely be a mix of young and old, proven and unproven, with injuries playing a role as they always do. The good news is there's a lot to work with here and the hope is that an elite group will emerge, and not only one that's good in 2021, but into 2022, 2023 and beyond.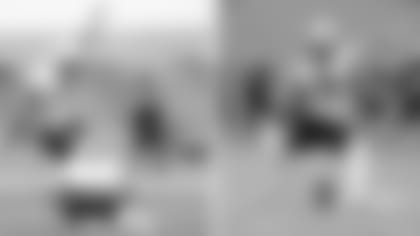 Kicker
Last comes a good, old-fashioned kicker competition where the veteran Nick Folk hopes to hold off undrafted rookie Quinn Nordin out of Michigan. Folk had one of the best seasons of his career in 2020, delivering a steady leg that helped him earn two AFC Special Teams Player of the Week awards after two game-winning kicks.
But the power of Nordin's kicks jumped off the field in mini camp and it was already enough to earn him a training camp spot over veteran Roberto Aguayo, who was cut shortly after minicamp.
At 36, Folk's career should be winding down, but if he continues with the consistency he's shown since arriving in 2019, he'll be tough to dethrone. Nordin will need to deliver as every end-of-practice kick will come with a significant amount of pressure. What better way to wrap up the summer sessions?