One of the most interesting and potentially impactful offseasons in league history continues with yet another big-name quarterback changing teams.
First it was Matthew Stafford and Jared Goff switching sides, now it's Carson Wentz leaving Philadelphia for Indianapolis as he tries to regain some of his old magic under Frank Reich, Colts head coach and Wentz' for offensive coordinator in Philly.
Wentz' price wasn't in the Stafford range as the Colts picked up their new quarterback for the modest cost of a third-round pick plus a conditional 2022 second-rounder that can improve to a first depending on Wentz' playing time with the Colts.
Financially Wentz is pretty cheap as well. While there is some risk considering the guaranteed portion of his deal, assuming he can right the ship and remains at the helm in Indy he's set to earn $98.4 million over the next four years with about $40 million of that guaranteed – his $25.4 million base salary and a $15 million bonus due in March.
All together that translates to less than $25 million per year, which is more than reasonable in today's quarterback market.
For the Patriots, while the price wasn't too steep it's understandable that they weren't involved in the bidding. Wentz is coming off a disastrous season in which he led the league in interceptions and sacks despite playing just 12 games. From afar he appears to be in need of a complete overhaul, which made Indy a logical landing spot considering Reich's presence.
For the Colts, a team coming off an 11-5 season and playoff berth, the risk is worthwhile. If Reich can get the talented Wentz back on track, Indy will once again be a strong playoff contender and perhaps make a run in the AFC. For New England, even if Wentz regained his old form there is still plenty of work to be done with the rest of the roster, and sacrificing picks for what is nowhere near a sure thing seems like a risk not worth taking.
While "missing out" on Wentz is not a big deal, the deal could have negative repercussions for the Patriots. Philly is sitting at No. 6 in the draft, and now will likely be added to those who will be looking at quarterback in April. Even with Jalen Hurts on the roster, the Eagles figure to be active in the quarterback market, either for themselves or to entertain trade options from teams (Carolina?) looking to move up.
So, having Wentz out of Philly could hurt the Patriots chances of landing a quarterback of their own.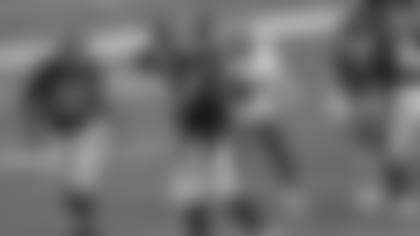 It really has been an incredible first month of the offseason. Quarterbacks switching teams, or wishing to do so, have dominated the NFL landscape and each week seems to add another layer to the drama. Deshaun Watson remains the white whale everyone is hoping for, but that's not where the intrigue ends.
Ben Roethlisberger has said he's willing to work with the Steelers as he's set to account for more than $41 million in cap space, and Steelers GM Kevin Colbert has said he would like that to happen.
But Colbert also used some cryptic language – similar to the Rams Les Snead talking about Goff before the trade to Detroit – by saying Roethlisberger was currently the Steelers quarterback. How that manifests itself remains to be seen – does Big Ben agree to a pay cut or are the Steelers forced to push the problem ahead with some creative bookkeeping, which Colbert likely doesn't want to do.
Either way it will bear watching as Pittsburgh is another in a long line of teams in search of a younger options at the game's most important position.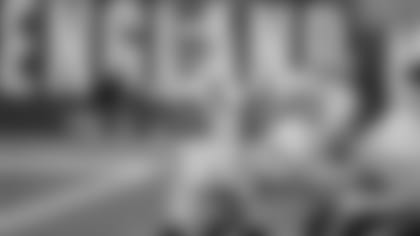 For the Patriots, it still appears as if a veteran option might make the most sense for 2021. There are obviously no guarantees in the draft at No. 15 with the top four – and maybe five – quarterbacks possibly off the board by the time New England picks.
There's also the possibility that Bill Belichick would like to have an option in place during free agency to help attract some talent to Foxborough. That's easier said than done, however, as it's unlikely that most of the possibilities being discussed would move the needle for veterans looking to sign.
For example, if the Patriots were in talks with Tampa's Chris Godwin, would the presence of Marcus Mariota or Ryan Fitzpatrick have an impact on his decision? The answer is likely no. But the almighty dollar usually wins out in these cases, and the Patriots may need to dig deep to acquire the weapons needed to help whoever winds up throwing passes for the team next season.
Jimmy Garoppolo continues to be discussed and analyzed almost as if he's available, but the fact remains that San Francisco has no viable option that is better and unless that changes Kyle Shanahan will likely hang on to the former Patriots backup.
In terms of a potential trade, what would it take to get Garoppolo in the first place? Considering what a broken down Wentz just fetched from Indy, I'd say the Niners would want a first and third for a player who has enjoyed much more recent success than Wentz.
But is that a price the Patriots would be willing to pay? Again, considering the wide range of needs I'm not sure that would be the wisest course of action.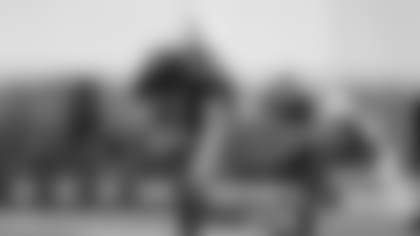 The Patriots have some options for 2021, but if it were up to me the last one on that list would be Cam Newton. There has been some increasing noise surrounding a possible return for Newton lately, with both local (ESPN's Mike Reiss) and national (ESPN's Keyshawn Johnson, NFL Network's Mike Giardi) reporters broaching the possibility in recent interviews. Newton appeared on the "I Am Athlete" podcast with Brandon Marshall, Fred Taylor and Chad Johnson and expressed his desire to return to New England as well.
There also has been a lot of attention paid to all the obstacles Newton faced in his one season with the team – no offseason or preseason, COVID issues, lack of weapons – all of which were true. That said, it would be hard to advocate for running it back with Newton.
Aside from a brief stretch toward the end of the third quarter and through the fourth in a Week 2 loss in Seattle, the passing game was non-existent all season. It never looked smooth and it wasn't only because the Patriots lack weapons. Newton never displayed any consistent accuracy as a passer and he often appeared late with his throws and confused with his reads. Physically, he just wasn't up to par and that more so than anything else is why I wouldn't be in favor of a second season.
If the Patriots remain in search of a quarterback when the music stops playing, I'd be in favor of allowing Jarrett Stidham to run the show to start the season. Hopefully the Patriots can add a rookie to the mix, even if it comes in the form of a Day 2 pick, and allow the two to compete for playing time moving forward.
With Newton, the best that can realistically be expected at this point is some improvement. But seeing that improvement turn the Patriots into contenders in the AFC would be hard to imagine. So, while Newton continues to say the right things regarding his experience with the team, it's time to move on.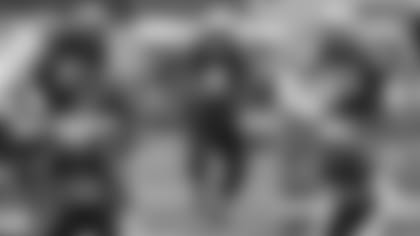 2021 Patriots Unrestricted Free Agent Rundown
Breaking down the 2021 list of internal unrestricted free agents that the Patriots will have to make decisions on.