Every once in a while, it's OK to follow your heart instead of your head. That was the case for me last week when Robert Kraft told us, through rapper Meek Mill, about Lamar Jackson's supposed interest in playing for the Patriots.
Speaking at the league meetings, Kraft told a few hangers-on about his text message from Mill, and was even asked to clarify whether or not the remark was given on the record. When the Patriots owner decided to allow his revelation to stand on its own merit for all to interpret, I spent about 24 hours convincing myself how the Patriots could make Jackson their next quarterback.
The idea of having one of the most dynamic players in football in Foxborough was tantalizing. His blend of running and passing ability seem to be the perfect remedy to jumpstart a moribund Patriots offense. Bill O'Brien, the new offensive coordinator, even has experience operating an attack featuring a dual-threat quarterback from his days in Houston with Deshaun Watson.
The possibilities for Jackson and the offense were endless.
Of course, they're also quite far-fetched, and any potential transaction involving Jackson and New England was quickly shot down by a couple of reporters, including the widely respected Mike Reiss of ESPN.
Those reports were unfortunate because Jackson represents the first post-Tom Brady option at quarterback with the true potential to return the team to title contender status. Understanding that the price to get him is steep – lots of money and presumably multiple draft picks – he's worth it. Jackson compiled a 45-16 record in his five seasons with Baltimore, and he gave the Ravens a chance to win each and every week. Adding a player like that, in my view, is worth the investment.
Trading a pair of No. 1 picks and Mac Jones to Baltimore (for example) and paying Jackson $200-plus million on the surface seems outrageous. But the best-case scenario in the draft is finding a player like Jackson, yet obviously most fall well short. The money is significant, as is the risk of injury, which has forced him to miss the latter prt of each of the past two seasons. But as long as the organization can afford it, I'm not too concerned about the cap space, which can be easily manipulated with some creativity. As an example, Cleveland's much-maligned deal with Watson featured a $9 million cap hit in 2022. Not exactly restrictive for the current season.
But the reports suggest Jackson to New England is little more than a pipe dream, and it appears as if it's one I'll need to forget about. Oh well, it was fun while it lasted.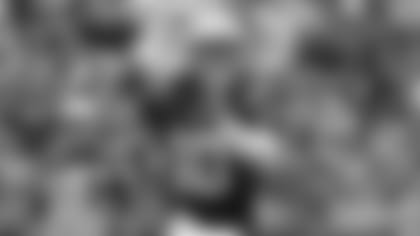 Passing interest
While those reports tell us that Jackson won't likely be coming to town, they did not state equivocally that Jones will be the starter in 2023. Obviously that is the most likely scenario, but Bill Belichick interestingly failed to – once again – definitively declare Jones as his starter.
Unlike he's done many times in the past, most recently with Cam Newton in 2020, Belichick continues to sound lukewarm when asked about his starting quarterback. A day after the season ended Belichick told reporters that he felt Jones "has the skills to play in the NFL" when asked if Jones would be his starter in 2023. Last week in Arizona, Belichick was asked again about Jones and once again deviated from what he's done in the past and left it unclear.
"Everybody will get a chance to play," he said. "We'll play the best players."
Reiss offered an interesting tidbit in his piece about Jackson not being in the Patriots plans when he divulged that Bailey Zappe was "seeing an increase in practice reps by the end of last season." According to Reiss, the coaches like the idea of Zappe pushing Jones, leaving the possibility of it being a true quarterback competition this spring and summer.
While that seems like a stretch, it makes sense given Belichick's reluctance to publicly back Jones as the guy moving forward.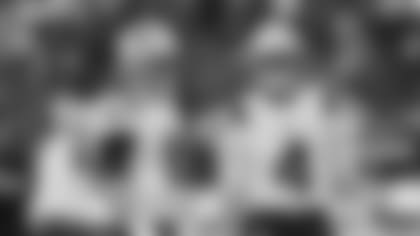 Sneak peek
We'll get our first look at any potential Jones-Zappe competition this spring when the Patriots OTAs get underway in Foxborough. Though subject to change at the discretion of the team, the Patriots offseason workouts are set to begin on April 17, with OTAs scheduled for May 22-23, May 25, May 30-31, June 2, June 5-6 and June 8-9. Mandatory minicamp is set for June 12-14. The media will be allowed to watch selected OTA sessions as well as the complete minicamp. All of those sessions are closed to the public.
Speaking of practice, Reiss also reported the Patriots and Titans have discussed plans to hold joint practices in Nashville this summer, as they did prior to their preseason game back in 2019.
Hall calls
The Patriots Hall of Fame committee will hold its annual meeting on Thursday to finalize a list of three candidates for fans to vote on for this year's class. With no high-profile first-year eligible candidate, Mike Vrabel, Logan Mankins and Wes Welker would likely be considered favorites to earn the finalist spots. Vrabel has been a finalist six times in the past while Mankins was a finalist last year. Welker has been nominated in the past but has yet to make it to the list of finalists.
Extra Points
Count me among those siding with Giants owner John Mara when it comes to the idea of making late-season Thursday night games subject to flex scheduling. It's asking a lot of fans to not only make a late change to the time of a game but also the day it's played. The league has already agreed to allow Monday night games to be flexed, and the wish is for Thursday night games played in Weeks 14-17 to have the option of switching as well. The nightmare for fans is obvious, but it also would place a lot of stress on players and coaches to adjust just two weeks before kickoff. Despite the clear dangers of playing games on short rest, the league did approve a move allowing teams to play multiple Thursday night games on short weeks. The Patriots played twice on Thursday last season, but they came in back-to-back weeks so only one came with limited rest. Based on the new rules, teams may now be forced to play twice with limited rest in the same season, which is not the best way to ensure player safety. … The league adopted a rule change allowing players (excluding offensive and defensive linemen) to wear the number 0. Patriots cornerback Jack Jones donned No. 0 in college at Arizona State and tweeted out a donut emoji shortly after the news became public. Might Jones become the first Patriot to ever wear 0 in a regular-season game? Former linebacker Bryan Cox wore No. 0 during the preseason when he first arrived in New England back in 2001 before switching to No. 51 during the season.
DISCLAIMER: The views and thoughts expressed in this article are those of the writer and don't necessarily reflect those of the organization. Read Full Disclaimer