Cheerleaders Laura and Alysha, along with Pat Patriot, visited some very special Patriots fans as part of our Valentine's Day community visits. The cheerleaders and Pat made three stops throughout the day, spreading both Valentines and Patriots cheer.
The first stop of the day was the West Roxbury VA medical center. There was lots of activity going on as it was National Salute to Veteran Patients week. The cheerleaders handed out lollipops and valentines to hospitalized patients, and visited with the incredible nurses and staff members at the VA. Pat Patriot brought along his Super Bowl rings, giving the Veterans a chance to try them on and take some great photos!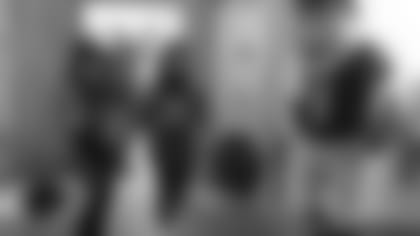 The second stop of the day was to Mather Elementary School in Dorchester, the oldest public elementary school in the country. Pat and the Cheerleaders visited with elementary students from Kindergarten through fifth grade. They visited classrooms, the cafeteria, and a very energetic gym class where the cheerleaders and Pat Patriot enjoyed hula hooping and dance lessons from the students. At the end of the visit, one student even gave Valentines cards to Alysha, Laura, and Pat Patriot.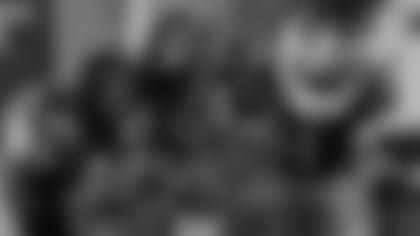 The third and final stop of the day was to Boston Medical Center where the cheerleaders and Pat Patriot were able to visit with some of their pediatric patients. They visited with kids of all ages, from little babies to young adults. The cheerleaders passed out Valentines cards while Pat gave them the opportunity to try on his Super Bowl rings. Before leaving, the cheerleaders and Pat visited the pediatric emergency room, bringing smiles to the faces of the children there as well.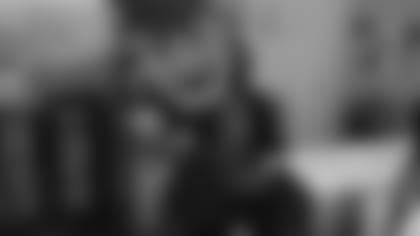 Sometimes the best way to spend Valentine's Day is bringing smiles to those around you. It was a rewarding day that Alysha, Laura, and Pat Patriot will not soon forget.