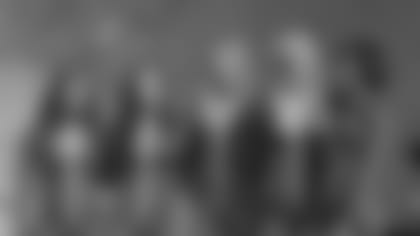 Operation Seasons Greetings is a tour which the Patriots Cheerleaders have been fortunate enough to be a part of for the last five years. It is coordinated by and for the United States Air Force, with the goal of raising morale among the troops stationed Recently, the Patriots Cheerleaders participated in Operation Season's Greetings overseas.
Patriots Cheerleaders, Crystal Thompson, Kristen O'Neil, Kristin Turner, Quinn Kingston, Stacey McIntyre, Tanya Croteau and director Tracy Sormanti teamed up with the Band of the Air Force Reserve, country singer Jamie O'Neal, John Popper (lead singer of Blues Traveler) and radio personality, Delilah, from November 18, 2006- December 2, 2006. During that time, they visited Air Force bases in Turkey, Iraq, Afghanistan, Germany and other undisclosed locations downrange, to meet with and perform for the troops stationed far from home.
Below is a recap of the schedule and experiences from Operation Season's Greetings 2006.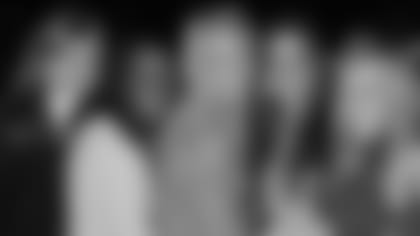 Day 1** -We traveled to Robins AFB in Georgia to meet up with the Air Force officials, crew members and artists.
Day 2 - We did some "meet and greets" at Robins AFB, were assigned our helmets and armour vests for traveling to downrange locations and had our military id's processed. After attending a security briefing and send off party, we left for Turkey, via KC-10 (military aircraft).
Day 3 - Upon our arrival in Turkey, we attended another security briefing. It was a free day for us, so we went shopping off base in the "Alley"and dined in an authentic Turkish restaurant.
Day 4 - We Attended a BBQ with 385th unit, toured a C-17 plane, visited Security Forces, did a TV and radio spot for Armed Forces Network and toured the Air Traffic Control Tower. Breakfast, lunch and dinner were all had with the troops. That night, we attended Delilah's remote radio show in the Officer's Club.
Day 5 - Practice took place in the Hangar, the venue for our first show. We had lunch with the troops and the prepared for the show. Afterwards, we signed autographs and visited with the attendees for three hours.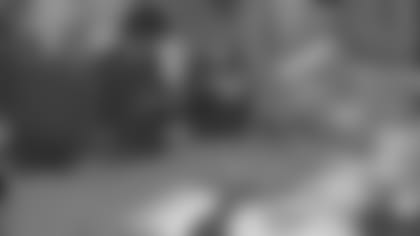 Day 6** - Thanksgiving Day! Turkey Day in Turkey! We donned our armour vests and helmets, boarded a C17 to fly to Balad, Iraq. There, we visited the local MASH unit, which is an amazing hospital. The entire hospital is in tents, with state of the art services. They can perform just about any type of operation in this hospital in the desert. If a troop makes it to this hospital, they have a 95% chance of survival. We then visited an armor tank repair shop. The cheerleaders rode in a Stryker vehicle to get to the venue to perform our second show. The front rows of the audience were injured troops. Despite the bandages, slings, wheelchairs and crutches, they seemed to enjoy the show. After signing autographs for 2 hours, we jumped back on the C-17 and headed for Baghdad.
Day 7 - We arrived in Baghdad at 2:30 in the morning and were brought to a huge tent with 25 cots. We made our beds, kept our bags off the floor as we were told to do in order to avoid any unwanted creatures climbing in, and we tried to sleep. There were helicopters flying overhead all night. That, coupled with the sound of mortars, made for a restless night. We had breakfast and lunch with the troops and made a visit to Saddam Hussein's Al Faw Palace. Next, we rode a bus to Camp Stryker, and ended up doing an impromptu performance. The troops, mainly marines, were THRILLED! We signed autographs for an hour or two and headed to Camp Victory for another performance and autograph session. Then, we jumped back on the C-17 and headed back to Turkey for some rest.
Day 8- We were able to sleep late! When we got up, we did some more shopping and had a restful day and night.
Day 9 - We flew in the C-17 to an undisclosed location downrange. Once there, we had lunch with the troops, made lots of visits, saw F-15 and B-1 Bombers, taxi'd a plane and did an autograph sesson in the dining facility. We then performed in another show. It was another great performance with a long autograph session at the end.
Day 10- We took a bus to another undisclosed location. After AFN interviews, we did another show and autograph session.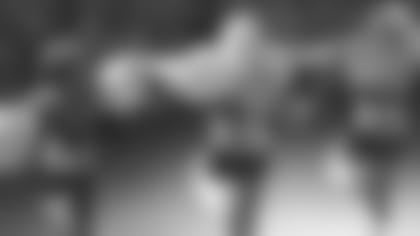 Day 11** - After only 3 hours sleep, we grabbed some breakfast with the troops and then got back on the C-17 to go to Bagram, Afghanistan. After a security briefing we had only enough time for some quick meet and greets. Next, was an amazing show... full house, all wearing their weapons and on alert, but enjoying the little piece of home we were able to bring them. We flew back to Turkey, our "hub". An hour later, we were back on the KC 10, heading to Germany.
Day 12 - Another Free day! We visited Kaiserslautern, the Christmas Market.
Day 13 - After a very early AFN radio promotion, we headed to Landstuhl Regional Medical Center, the hospital where the severely injured troops from Iraq, Afghanistan, etc. are taken. The injured troops are airlifted and arrive at the hospital in modified school buses. As they are taken on their stretchers one at a time from the bus, all of the hospital staff forms a tunnel outside the door to "welcome" them. This is an effort to put them at ease, by letting them know that though they are coming from a very bad place, they've arrived at a very good place. It is the most moving thing in any tour we have ever seen. 22 troops arrived during our visit and they were from the base we had just performed at days before. After the hospital visit, we traveled back to the base, had dinner with the troops and did an autograph signing. We then traveled back to Kaiserslautern for a free night.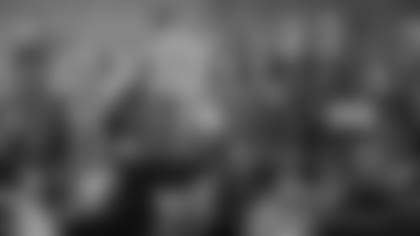 Day 14** - After breakfast and lunch with the troops, we prepared for our last show. It was a hit!! We did another autograph session and went straight to bed.
Day 15 - We finally flew back to Atlanta and then caught a commercial flight to Boston. Since we arrived in Foxborough at 2am, we slept right at Gillette Stadium. We had a 8am call time the next morning for a Patriots home game. John Popper joined us at the stadium and played the National Anthem on his harmonica.
It was an incredible tour! We'd like to thank the U.S. Air Force Reserve for giving the Patriots Cheerleaders another amazing opportunity!