During our weeklong stay, we had the opportunity to meet numerous amazing cheerleaders and mascots and teach them some dance routines and performance skills.
First of all, the work ethic and enthusiasm of the Chinese cheerleaders was really incredible. I have never seen so much excitement to rehearse at 6:30 in the morning! While I slowly prepared myself for each day's clinic, these cheerleaders were already stretching and dancing while they waited outside. I was out of breath just watching! While I enjoyed helping the Chinese cheerleaders learn our routines and perfect their stage presence, I really enjoyed watching the different groups of cheerleaders dance. Each group had a unique style of choreography, and just by watching them perform a few routines, I knew they would be phenomenal additions to the Olympic games.
In addition to teaching dance, we also held a mascot clinic, which was probably my favorite part of the trip. Anyone watching the Olympics will be completely entertained by these talented people. We were fortunate to be able to see their elaborate costumes and how they planned on entertaining the crowd. I smiled the entire time, and honestly could have just sat and watched them for hours.
At onset of the clinic, our squad was a bit nervous about the language barrier, but to our surprise, plenty of the Chinese cheerleaders and mascots could speak some English. Therefore, we tried to speak some Chinese. We left with... "Are you hungry?", "thank you", "cheerleader", and "I love everyone!" We didn't learn as much of the language as we had hoped, but certainly more than we knew when we arrived!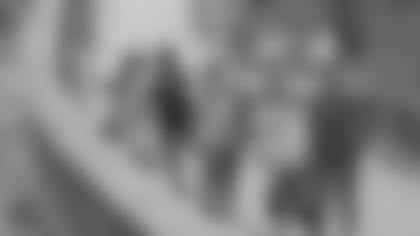 Despite being very busy with the clinic, we managed to do a little bit of sightseeing. Tiananmen Square was one stop on our list, as was the Great Wall of China. Tracy made us walk ALL the way up the wall and then ALL the way down. She claimed we would have a lift at least one way, but she lied. Haha After a day of shaking legs, we were able to visit the Silk Market and buy many great souvenirs for our friends and ourselves.
In addition to the clinic and sight seeing, we had some promotions at which we were scheduled to perform. For example, on the 4th of July we visited a club called MIX. Due to the holiday, we were already in celebratory moods, but the vibe at the club was so intense that when walking in, we instantly started to dance. Even more thrilling, I realized how excited everyone at the club was about the New England Patriots! MIX had Patriots highlights playing on all of the TV's, not to mention a gentleman running around entertaining the crowd in a Patriots jersey, helmet, and pads, as if he was playing on the field. When we went downstairs to our first performance spot, we were standing ready for our music, and I noticed even the DJ had on a jersey!! If ever in China, this is the place to be! We were fortunate to meet many Chinese locals there, and of course, some of our biggest Patriots fans!
Last, but not least, we went to Soojin's Soul of Dance. Soojin owns a studio and let me tell you about her performers, WOW! They too will be performing during the Olympics, and the fan dance they do is the coolest dance ever. I was just sad we didn't have a chance to learn it!
Before our departure from China, we had the opportunity to visit the Sunshine School. This is a school for orphaned children, and the Patriots set up time for us to stop and teach them the values of teamwork, work ethic and good sportsmanship. The children were so sweet and happy. Our visit to the school overwhelmed me with pride to be a Patriots Cheerleader and part of an organization that goes to such great lengths to reach out and help others.
I just wanted to say that this was been an experience I will never forget. To China, BOCOG, and the Patriots, I would like to say thanks for the opportunity and here's to a great season! Go Pats!