Kelly Bennion was a New England Patriots Cheerleader for the 2013 and 2014 seasons, having the pleasure of ending her tenure as a cheerleader with the exciting Super Bowl XLIX victory in her home state of Arizona. She soon will begin another exciting adventure related to tenure – this time as a tenure-track professor of neuroscience and biopsychology at California Polytechnic State University in San Luis Obispo, CA, beginning in September 2016.
When Kelly reminisces about her time as a Patriots Cheerleader, it's difficult not to also think about several important academic milestones. She attended a boot camp audition practice the same day as defending her master's thesis, flew to the annual swimsuit calendar shoots in St. Lucia and Cancun immediately after the annual meetings of the Sleep Research Society, and received her Ph.D. – thus officially becoming "Dr. Bennion" – on April 1st, just two days before the new squad was announced.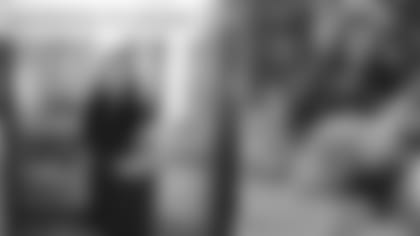 While Kelly spent last month preparing for her dissertation defense instead of auditioning for the 2016 squad, she fondly recounts similarities between these two seemingly dissimilar passions: "As I was on the job market for tenure-track positions, it became increasingly clear that my time as a Patriots Cheerleader had prepared me quite well for this. My media training and interviews had taught me to think on my feet and speak eloquently, which was critical in answering difficult questions at job interviews, giving my research talk, and also in teaching college courses. On a more humorous note, I knew that if I (as a native Arizonan) could hold a constant smile on my face in front of nearly 70,000 people in the frigid New England conditions, I could certainly pacify my nerves in a climate-controlled room while speaking about the research I had devoted countless hours to over the past five years. I was even told after a job interview that I had great 'stage presence,' which I laughed about, thinking, 'Oh, if they only knew!'"
During her time on the team and the year since, Kelly has published multiple peer-reviewed journal articles, received research funding from agencies including the US Department of Defense, National Science Foundation, and American Psychological Association, taught five different psychology and neuroscience courses at three different universities, received university-wide and national awards for teaching excellence, and led many scientific outreach efforts both independently and with the Science Cheerleader organization. She was able to exercise her passion for psychology and neuroscience both in the States and abroad, having received a grant to live in Singapore during Summer 2015 conducting research on the effects of sleep restriction on memory in adolescents. A newly adorned Ph.D., she looks forward to her new job as a neuroscience professor and running her own laboratory investigating the effects of sleep and stress on emotional memory consolidation.
It is bittersweet to be leaving New England, but Kelly is excited to bring more Patriots cheer to California's central coast.
"Cheers to you, Patriots Nation! It was an incredible honor to represent the best team and best fans of the NFL as a New England Patriots Cheerleader."