It looked like they might have let Mac off the leash a bit [against the Jets]. He seemed to have more deep ball attempts then previous games. Was this because it was the Jets, a good opponent to try that and the trick plays against? The new lineup for the O-line looked good. Mike Onwenu looks better as a right tackle. Think this will be the set-up going forward? And please, get Jakobi Meyers a TD!!! - Troy Osgood
The coaching staff has been feeding Jones more and more of the offense each week, since opening day. Which is only natural for a young quarterback like him who still has loads to learn about this system and the NFL in general. The second game against New York was just the latest example of Jones and the rest of the new players on offense taking that next step.
While Onwenu seems to have brought a measure of stability to the right tackle spot, it's unclear how long he might remain there, depending on Trent Brown's availability down the road. For now, the offensive line remains a work in progress (more on that a little bit further down in this column).
And yes, we're all impressed with what Meyers has done with his opportunities over the past few years. He's a nice young man and whenever he does get his first NFL receiving touchdown (he's thrown a couple already), it will certainly be a cause for celebration. He's more than deserving of it at this point. - Erik Scalavino
Nice to see Mac Jones smiling and relaxed on the sidelines. Is it too early to name this offense the Mac Attack? - Joel Lindgren
Yup. When he and the Patriots start dropping 50-burgers on opponents on a regular basis, then we can revisit the nickname discussion. Till then, let's focus on playing good football and scoring more points on a consistent basis. - Erik Scalavino
The win against the Jets was extremely impressive, however … Jalen Mills seems to be another bad decision by Belichick. He is consistently picked on and doesn't make plays. Stephon Gilmore didn't have a good first season with the Patriots either, so, do you think Mills will have a second-year jump after a better understanding of the defense? Mel Ford
In my estimation, Mills might be a victim of the attrition New England is currently experiencing in its defensive backfield. Before joining the Patriots as a free agent this past offseason, Mills played a lot of cornerback for the Philadelphia Eagles, his former team, but it's little surprise that his best season (2020) came when he predominantly lined up at safety, which seemed to be a better fit for his skills.
Perhaps he'd be more productive as a slot corner, but here in Foxborough, he's been forced to man one of the outside corner spots due to a lack of quality depth there. While it doesn't seem he's best suited for that position, the Patriots have little other choice right now than to play him there. Mills is therefore receiving too much unjustified criticism.
His situation reminds me a bit of wide receiver Chris Hogan's predicament a few years back. Hogan was a great complementary third or fourth receiver, but when New England suffered a rash of injuries, he was thrust into a No. 1 role for a period of time and didn't fare as well against other teams' top corners. It wasn't that he was a bad receiver, he just was forced into a role that didn't suit him. Mills could be in a similar situation at the moment. I'd cut Mills a little slack. - Erik Scalavino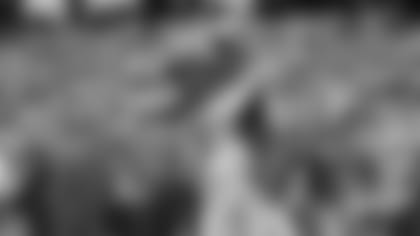 What are your thoughts on moving N'Keal Harry into a role similar to Cordarrelle Patterson – a hybrid RB/WR combo? A 6-3, 225-lb. running back who can catch out of the backfield could be more effective than his current role. - Jesse Hurks
It's original, I'll give you that. Most people who write in about Harry want to convert him to tight end (and the answer remains no, that's not happening). If the Patriots needed help at running back, I might be more open to your idea, Jesse. But New England is in pretty good shape there, at receiver, and at tight end right now, so, Harry remains the odd man out, it would seem. - Erik Scalavino
Everything being exactly the same with this team, except they won the Dolphins game and either pulled out a win over Tampa or beat Dallas in OT, would you feel differently about Mac Jones' progress? Bill's coaching performance? The rest of the coaching staff's performance? Would being 4-2 and tied for 1st in the division with one win versus a good team make any difference in your feelings? - Andy Moses
In fairness to Andy, this arrived in our inbox before the Patriots walloped the Jets on Sunday. But even accounting for that one-sided affair, my answer remains the same: No, I wouldn't feel any differently in any of the categories listed.
I'll preface my explanation by reiterating a point I've made routinely over the past several months on our Patriots Unfiltered radio show/podcast. I'm less concerned with New England's final record this season than I am in Mac Jones' development. Most teams don't make the playoffs with a rookie quarterback under center. What matters is how well he plays and grows in his role, so as to give his team the confidence that he's a viable future leader. Think Joe Burrow (Cincinnati) and Justin Herbert (L.A. Chargers) last season. Neither of those teams had winning records, yet they were competitive in most every game they played, thanks to their young quarterbacks.
Through seven games, I'm seeing that Jones may not have quite the athletic talent of Burrow or Herbert, but he's been solid, showing gradual improvement and confidence each week, even in the losses. If he can continue to head in this upward trajectory, that'll bode well for this team's future.
As for the coaching staff, it's had better starts to seasons. I don't absolve them from any share of the blame for the mistakes that have been made in games thus far. So, no, even if they'd won two of their close losses, I wouldn't feel any differently about how they've managed things thus far. - Erik Scalavino
In my opinion, the Patriots only have four or five winnable games left this season with the talent left on the roster. So, while I would love to say they could go 10-7 and make the playoffs as a Wild Card, that seems a little farfetched. Is it time to tank and accumulate draft picks at the trade deadline/end of the season? If so, who do you think are the first veterans to go? - Ryan Tracy
Another question submitted to us prior to New England's drubbing of the Jets, which has caused a number of fans to rethink their feelings about this season, but it's a valid one nonetheless.
Despite this big victory (over a hapless Jets squad), I agree with Ryan that the remaining stretch of games is going to be quite challenging. Every game is "winnable" is this league, but realistically, barring some unforeseen, drastic improvement in overall quality of play on both sides of the ball (and special teams, for that matter), I can only see a handful of additional wins for New England – probably not enough to get into the playoffs, I fear. Hopefully, their performance against the Jets can propel the Patriots into a more consistent brand of playoff-quality football, but it won't be easy.
Regardless, I expect these Patriots to do what they always do, year in and year out, which is to try to win every game they play. So-called "tanking" is not in this franchise's vocabulary. And who knows, maybe we'll be pleasantly surprised with the outcome of some of these tough games. - Erik Scalavino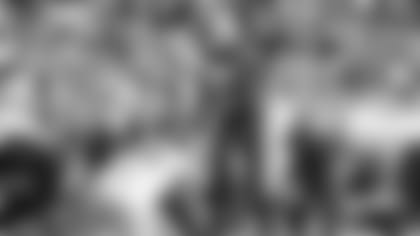 I think Patriots fans have been spoiled a bit. Past successes do that, but we have to face reality. We have a rookie QB and lots of new players learning the system. This year will be a learning one for a lot of the players. Next year, we will do better; 2023, we could contend for the AFC title; 2024 we could contend for the Super Bowl. I believe these are realistic expectations. What do you think? - Xerxes Punsalang
It's realistic to expect New England to be better next year in many aspects (QB, first and foremost), but any projections about how they stack up versus the rest of the AFC are far too premature at this point. We have no idea what new players will be brought in during the spring, via free agency and the draft. We also don't know how much better or worse the other current playoff contenders will be based on what they do over the coming weeks and months.
When teams go through so-called "rebuilding periods," they don't all happen in the same way, over the same intervals. Some teams, like Buffalo, take an entire generation to become competitive again. Others can go from worst to first in only a couple of seasons. There's no guaranteed timeline or precise formula to follow. As a fan, your best course of action should be to exercise patience, enjoy each week of this season that we're in right now, and be excited for the offseason and team-building period when it gets here. - Erik Scalavino
As a rookie, Mac's inexperience and [lack of] recognition [of defenses] might cause his protection to be suspect. Is it possible that the O-line (i.e., center David Andrews) can or should take on more responsibility? I thought I heard when Cam [Newton] was in Carolina, the O-line had more responsibility in figuring out [blocking] assignments. Or is it better to let Mac take his hits and develop this skill this year? - Cole Doyle
What kind of magic voodoo does Dante Scarnecchia have? Under his leadership the O-line was generally very solid and awesome. He retires in 2014 and the o-line is terrible. He comes back in 2016 and magically the o-line is back to a strength. How is this possible??!? Is it black magic? And can we please, for the love of God, get him back. Our O-line is once again terrible!! - Bramley Johnson
First off, this year's offensive line is taking plenty of deserved flack for their inconsistent performance through seven games. I'm not an O-line expert, so, I can't say with any certainty whether it's better for the quarterback or the center to make the blocking calls before the snap. My sense, though, is that, here in Foxborough, the team likes the QB to handle that. And in the long run, it's probably better for Jones if he can dissect a defense with him mind first, then his arm.
Second, let's dispel this myth about the 2014 line. It wasn't a disaster, as Bramley erroneously claims. Dante Scarnecchia was a fantastic coach for decades, and his preference was always to have the same starting five as much as possible – no different than any other team. What happened in 2014 was that 1) Dante retired for the first time, and 2) at the last minute, the club traded away left guard Logan Mankins right before the start of the regular season, which helped create an element of uncertainty about who the best starting five would be. The addition of a new rookie center, Bryan Stork, also added to the initial confusion. As a result, the coach who took over (Dave DeGuglielmo) was forced to experiment with different combinations for a few weeks before eventually settling on a regular group of five. After that, the O-line wasn't as much of an issue.
There were some protection struggles in 2015, in part due to injuries, a lack of quality depth, and an infusion of new players. In 2016, when Scar returned, there were fewer injuries (thus more consistency) and an upgrade in talent and experience among the returning players. The starting five played virtually every snap and had quality players all across the board. That certainly helped Dante's cause that season, but it in no way can diminish his role in having helped develop O-linemen over the years. He's simply a remarkable coach and a wonderful guy who's now fully enjoying his retirement years. - Erik Scalavino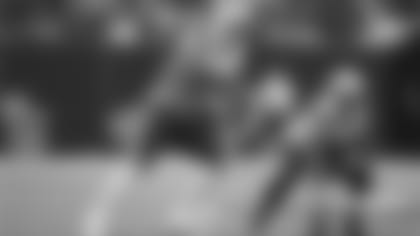 When is Trent Brown due to return? Given the current poor performance of the O-line, why not bench Isaiah Wynn and put Brown in his spot? Then you would have left to right have Brown, Ted Karras, Andrews, Shaq Mason, and Mike Onwenu. - Fitz Read
Brown was placed on injured reserve on October 9, meaning he'd be eligible to be activated again (assuming he's healthy enough) sometime after Halloween. You're right, though, the entire offensive line has struggled both with injuries/COVID and irregular performances. No player has been immune from bad play at times this season. As we approach the half-way point of this regular season, it's unclear exactly which combination of five offensive linemen is New England's best right now – a disconcerting proposition as the Patriots face down the teeth of their schedule. Your suggestion might be as good as any we've seen thus far, but it might be a little longer before we know for sure. - Erik Scalavino
This TE duo of Jonnu Smith and Hunter Henry is the best the Patriots have had since Gronk and Hernandez. Would you like to see some more double TE sets? I think this would be some quick easy plays for Mac and the O line. - Samuel Mathis
Above all, I'm glad the Patriots have some talented contributors at the tight end position, something they've lacked since Gronk's final season of 2018. Smith and Henry are still getting familiar with this offense, one another, and their rookie quarterback, but thus far, it's been encouraging to see one or the other make plays in every game so far this season.
Unfortunately, Smith suffered a shoulder injury against the Jets this past Sunday, so, his health will be worth monitoring this week and beyond.
When he and Henry are healthy, though, it's great that the Patriots have the option of deploying them together in two-TE sets. However, as either Josh McDaniels or Bill Belichick or both recently told reporters, there are only so many two-TE plays in the playbook. If both players are on the field at the same time all the time, it limits what else the offense might do if only one of them is on the field with the remaining five skill position players.
What I'd like to see more than anything is for both Smith and Henry to stay as healthy as possible and continue to make plays as pass catchers, while helping out as pass protectors and run blockers when necessary. That will give the Patriots not just two tight ends, but two well-rounded ones who can become linchpins of this offense. - Erik Scalavino