Bigger need, CB or WR? -Christian Simonelli
At this point I'm not sure I see wide receiver as a pressing need because each of the receivers have been productive in spurts over the first eight games. I think Agholor and Bourne have shown glimpses of what they're capable of and now if we can just get them and Jakobi all firing at the same time I think this will be the kind of balanced and difficult to defend offenses that the Patriots have had a lot of success with over the years. The hardest part is who do defenses key on? Early on the answer was Meyers, especially on third down, but now, combined with the tight ends, it seems like someone new is making key plays each week. It's reminiscent of 2001's attack to me and I don't think a new piece at wide receiver is really the answer they're looking for. Let things continue to marinate and progress there and I think each week it will pay off a little more.'
Cornerback is a position of concern. Can they get by with Jackson, Mills and Bryant? They really can't afford another injury unless they're ready to dip into the newly signed practice squad vets Brian Poole or De'Vante Bausby, not to mention rookie Shaun Wade (more on Wade coming up). But is there really anyone out there that would transform the defense? Even I've made the case for popular trade target Kyle Fuller, but he's available for a bigger reason than simply not fitting the scheme. Any trade at this point comes with risk. How much are you willing to give up to take on that risk? Especially when the team, especially on defense, will need all the young help they can get in next year's draft.
So, for me, I think the Pats should stand pat. The risk they should take is playing young players who might mistakes but might end up benefitting you in the future instead of tapping into the future to maybe get a little better now. ­-Mike Dussault
Do you expect Shaun Wade to play this season? Do you know the reason why Ronnie Perkins hasn't played yet? -@TuckerRossCon
Two good ones here as I'd really love to get a look at Wade this season. The Patriots clearly traded him for some reason, and I hope it was not to just work behind the scenes and maybe have a shot to compete for a job in Year 2. They needed a cornerback earlier this season and they went out and got a rookie who checks a lot of their boxes. But because he came late, we never got a chance to see him play in person and that element of unknown is intriguing. Especially when the Pats could really use another infusion at the position without having to go out and pay for someone else. Maybe Wade isn't all that good and we're just hoping for an easy fix, but it would make sense if they at least wanted to get him a bit of experience here in the second half of the season.
Perkins is a bit of an enigma, as he battled two separate injuries in the early part of the season but has been a healthy scratch in recent weeks. Of course, they're stacked at linebacker right now. Even Josh Uche is struggling to get on the field as more than a pass rusher and that's kind of how I view Perkins after getting a limited look at him in the summer. I thought when Chase Winovich and Brandon King went out that it could open the door for some special teams work for Perkins but so far no dice. He was an aggressive and disruptive player at Oklahoma but we never really saw him go off in summer training camp. He showed some promise against the Giants in the preseason finale but since then it's been all quiet on the Perkins front. Like with Wade, I'd love to get his feet wet this season so we at least have some idea of what he might be able to do in Year 2. -Mike Dussault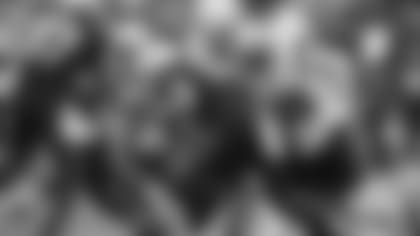 Early mid-year question for the future. What do you want Mac to work on? What would you like for GM Bill to add to the offense in the future? ­-@wellshuckss
Love the question because I can already imagine how exciting it will be next summer to get our first glimpse of Mac Jones in his second season. Physically how does he progress? How does the confidence of a successful first season manifest in his play and demeanor? These are great things to watch for.
But as far as Mac goes, I think his acclimation to an NFL strength and conditioning program, with a full offseason to completely focus on it, while also taking the experience from his rookie year and rolling that into his confidence, should make a significant difference in Mac's game. Just look at the strides made by Justin Herbert and Joe Burrow in their second seasons. They look even more the part, while exuding the confidence that comes with experience, and can take apart defenses even quicker than they did as rookies.
I think that much of 2022's offense is in place. Jakobi Meyers is an RFA and a priority that I'd sign to a long-term deal, but I'd also look to the draft to continue to invest in an explosive slot receiver. Those have been New England's bread and butter for so long and they really don't have a prototypical one. Get a quick-open Edelman type to complement Meyers, Bourne and Agholor and I think the Patriots are cooking with gas on offense next season as far as weapons go. Shore up the offensive line with some quality developmental depth and there isn't much else to do, though finding a reliable third-down back could be one too, even if James White could return to give the team another year on that one. -Mike Dussault
The instantaneous success of Brady and the Buccaneers was the perfect storm but I think it is not so silly to suggest that the correct recipe for success so far has been found in New England with the key preseason positional signings, the drafting of the main ingredient -- a very good clean pocket passer in Mac Jones and the tried and tested system of Belichick and McDaniels that needs and requires a little more time to completely cook. What is your opinion on your faith in the system and how it requires the perfect ingredients? -Marc Saez
Mac walked into an excellent situation for him, going to an established coaching staff that could put his talents to perfect use in their offense. The early returns have been outstanding and it's a huge credit to Belichick and McDaniels for the job they did, putting the rookie quarterback in position to succeed and surrounding him with veteran players that could help get him up to speed. It has to be reassuring for Mac to see all the experience around him and it's helping him deliver the ball to his playmakers and letting them do the playmaking.
As far as the system, I'm not sure how anyone could go back to a "just run this route" system once you've run one that adjusts automatically after the snap depending on what the defense does. But you're right, it requires smarts across the board and for everyone to be on the same page at a moment's notice. This group is all learning together, with only Jakobi Meyers having any real consistent game experience. And with everyone expected back in 2022 the strides we're seeing right now is just the beginning. Then, once Mac is really up to speed, they can more easily integrate new pieces.
Though of course, as we saw with Brady, even when the quarterback knows the system inside out it doesn't necessarily make it easier for his receivers to grasp it. At least Mac's expectations aren't quite that high yet. -Mike Dussault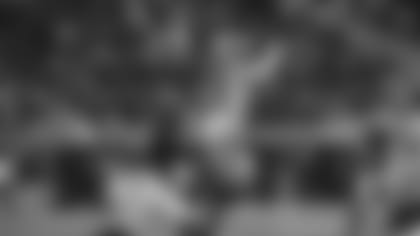 The Panthers have activated Gilmore off the PUP list without giving him a new contract. They could lose him in free agency at the end of year just like the Patriots could have. The Jones injury aside, why let him walk away when the team clearly needs help at corner? -Bryan Smeeth
Yes, I don't think there's any question the Patriots would be a significantly better team with Stephon Gilmore at cornerback for them, but it's a complicated situation in that Gilmore wasn't going to play for the Patriots on what they still owed him and the Patriots couldn't afford to give him a major pay raise without tapping into future money, void years, etc. Those general two factors led to the stalemate that was complicated even further by Gilmore's injury which became a flash point.
I think Gilmore was willing to play out the 10 games at his current reduced rate with the hope that it would lead to a bigger payday with Carolina at the conclusion of the season. But coming off the injury he had to prove it, whereas he felt like he had already proven what he had to in New England.
These are my best guesses as to why it played out like it did, but it's obviously disappointing, knowing the difference Gilmore could've made right now. -Mike Dussault
I keep hearing from major sports media that the Bills are a lock to win the Division. I disagree!
I would like to hear your thoughts on this. The Bills have hardly been tested this year,their successes this season have been against Jacoby Brisset, Taylor Heinicke, Davis Mills, Patrick Mahomes. Mahomes hasn't been good and these are some of the worst defenses in the leaugue. -Scott Anderson
Fivethirtyeight.com has the Bills as 97 percent favorites to make the playoffs and 91 percent favorites to win the AFC East based on Buffalo having the easiest projected remaining schedule. So it's not really who and how they've played, it's how many they've won and how many likely winnable ones they have left.
Overall, I agree though that Buffalo has looked mortal the last couple weeks. Their lack of a run game is putting a lot of pressure on Josh Allen to do it all. With the Patriots playing the Bills twice, I think they can attack that single dimensionality of their offense. But it's no guarantee the Pats can beat them once much less twice. Their defense is outstanding and they're just learning to live with expectations and taking everyone's best shot. It's a good bet that Buffalo ends up with the AFC's bye unless the Patriots take them down at least once and the Titans don't break stride after losing Derrick Henry. -Mike Dussault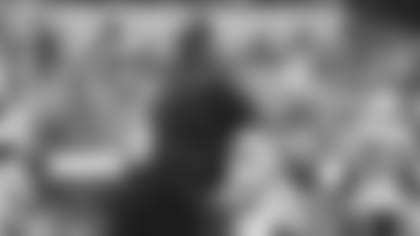 Do you guys think someone like Cameron McGrone would have been a good player to have this year? With him currently on IR I think he will be a player to watch next season and would be a much-needed injection of athleticism at the linebacker position. I do think Bill is starting to move away from the big bulky prototypical linebacker that he tends to draft. In the last two drafts he has selected at least one athletic linebacker who has the ability to play across the field with his selections of Uche and McGrone. What do you guys think? -Connor from Reno
Good points here, Connor. McGrone is a little outside the norm of the Patriots usual linebacker picks and I'd put him in an even different category from Uche, who was a specialized rusher in college and has basically retained that job in the NFL. McGrone's mobility seems a better fit for the modern NFL as an inside off-the-ball linebacker, but what scares me is if the Patriots could have solely special teams designs on him. Because as far as that profile, he fits it perfectly.
Regardless, the Patriots will have some big questions at linebacker this offseason with Dont'a Hightower and Ja'Whaun Bentley due to hit free agency. They'll need to figure out what they want to do at inside linebacker and at some point they're going to have to get younger as well. McGrone will be an intriguing presence next offseason when minicamps begin. Then we'll get a sense of just how highly they think of him. ­-Mike Dussault