Of all the Patriots offensive skill players, how likely is it that Jakobi Meyers gets the most looks between the 20s. Between Parker and Henry and running game, red zone touches will likely be limited. How many targets and catches do you project for Meyers this year? -Nate Ellsworth
Meyers was probably the most consistent receiver this summer, picking up where he left off last season when he had a breakout season with 83 catches for 866 yards and the first two receiving touchdowns of his career. Most notable to me was the growing trust Mac seems to have to put the ball up and let Jakobi make a play on it. It's probably one of Meyers' most underrated skillsets because he has better size than a lot of wide receivers. He just has a knack for knowing where to be, especially against zone coverage. So yes, I think it's very possible that Meyers gets the most looks in between the 20s, but DeVante Parker complicates things just a bit because that will allow Nelson Agholor to move around more. Instead of just being the deep shot/comeback outside receiver, I see Agholor as potentially evolving this season into more of a threat in the middle of the field. Kendrick Bourne should probably get his fair share of looks in that part of the field as well, though he didn't light things up in August he should see more touches when gameplans enter the equation. But at this point, Meyers is probably the safe bet to pick up the most receptions. -Mike Dussault
Brad Hawkins was the name that surprised me when it showed up on the practice squad roster. Little was said about him in the media during training camp, and I don't remember any projections of him on the practice squad. How well did he do in camp and what do you think made him stick? -Kevin P.
That's a good call to point him out, I think of all the practice squad players that were retained he might've been the most surprising, but he's certainly the kind of versatile, tough safety that they clearly have a bead on these days. Consider the five safeties that made the team and that doesn't even count Brendan Schooler, who is more of a special teamer despite taking safety reps like Hawkins did. Hawkins looked comfortable to me during limited preseason game reps but saw a fair share of practice action. I see him similarly to Josh Bledsoe as more of an in-the-box type with some hybrid linebacker potential. While he's looking up at a stacked depth chart at his position, both McCourty and Peppers are only under one-year deals. That could mean opportunity next summer if Hawkins makes the most of his time with the practice squad. -Mike Dussault
Looking at the Pats schedule do you really believe they should win more than 6 games? I do not believe in tanking, but since they are most likely an under .500 team this tear why not dump some salaries, recoup some salary cap space and pick up some draft choices. If Wynn walks next year, the Pats' get nada as they are set up to be very active with the 3rd most salary cap space available. Let's find out if Michael Onwenu can be a RT If we lose 11 or 12 games perhaps, we can trade that pick for a good return. We seem to be drafting much better without Nick Caserio's input. If Bourne is unhappy, maybe it would be wiser to see what they could get for him. -David Brown
The preseason hasn't gotten me that far down that I'm ready to blow everything up. If they're already going to have a good chunk of space to work with along with 10 draft picks in 2023, why not let things play out and see what happens? They have kind of done a bit of this already at cornerback, with two rookies and a second-year player making up the depth, and linebacker, with several new younger faces taking over significant roles. Why move Onwenu away from his college position when he's finally just getting a chance to play there? Why move Wynn now when the depth behind him has been just as concerning, if not moreso. Is toying with Mac's protection off the edge a recipe for disaster? Boil it all down and there really aren't any players on the lower end of the depth chart that I feel really just need a chance, that could benefit in the long term if they just got to play. Last year I would've felt differently, but this year could have the makings of finding some new playmakers, while also setting the stage to fill in the remaining holes next offseason. -Mike Dussault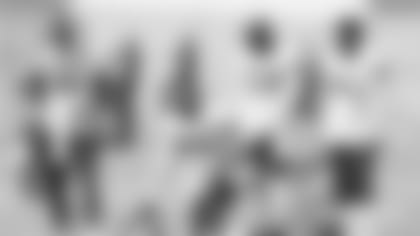 What about our CBs? Should they put Jalen at 1 and Jonathan at 2 and Jack at 3, or Jalen at 1 Jack at 2 and Jonathan at 3? -Matt Bunch
I think it's going to be as much about playing sides as it is playing the order of the depth chart. And at this point it's Jalen 1 (outside), Jonathan 2 (outside) and Myles Bryant 3 (slot). Is that just for Week 1 to deal with the Dolphins' speed? We'll see. Certainly, the lack of size after Mills is a bit of a concern and a reason to not rule out Shaun Wade finding a role. The Jones boys have the quickness to matchup as well so it will be interesting to see how it all comes together. They've got to go against some of the best receivers in the league this year and will be tested early and often. -Mike Dussault
If the Patriots decide to ride with the secondary they have I have a hard time seeing them progress this year. Do you think it is at all possible the Patriots will trade for a true #1 Cornerback? Cap room? I really feel they need a #1 cornerback and to me just emphasizes how the Shaq Mason trade was really shooting themselves in the foot. There were a lot of good cornerbacks still available in the draft when the Patriots turn came, instead they drafted Cole Strange to fill a need that was really not a need had they just kept the stud they already had in Shaq Mason. Additionally, I am really disappointed to see them cut Cameron McGrone and am really annoyed that they passed on Nakobe Dean THREE TIMES in the draft. I was coveting Nakobe Dean and really felt he would have been a coup if the Patriots didn't trade back with the Chiefs and drafted him at #21. I did read your input on why they cut Cameron McGrone but I just think he has too high of a ceiling to just let go at this point. I understand how Bill Belichick is revered as a coach but his G.M. skills leave a lot to be desired. With this roster there is a high probability, on my novice opinion, that the Patriots could finish last in the AFC East. The Bills and Dolphins are loaded and the Jets had an incredible draft. Let's see how the season plays out but I am interested on hearing your thoughts on all the points I brought up! -Robert Simmons
Since 2012, when the Patriots traded for Aqib Talib, they've always had a clearcut number one cornerback, tracking through Darrelle Revis and Stephon Gilmore. I was as interested in Trent McDuffie as anyone, but it's hard for me to look at this roster and think he'd be that number one cornerback. I also really liked what I saw from Jack Jones and Marcus Jones this summer and think they're nearly as intriguing as McDuffie would've been. I'm also a bad person to ask because I'd prefer to focus on the front seven than the cornerbacks. Pressure on the QB solves all ills on the back end, so we'll see if they have enough upfront to offset any coverage deficiencies. As for McGrone I'm not sure where you see his ceiling. Based on what I saw of him coming out of college and limited work this preseason, there's nothing that says to me he's a slam dunk defender if he only got to play. He looks like a mid-rounder with early special teams potential and that's why landing on the practice squad is the right spot for him at this point. I liked Dean too, but I think what's become clear is that the Patriots are being very specific when it comes to linebackers. They wanted to invest in veterans like McMillan and Wilson and yes, Jahlani Tavai, while really preferring to use their safeties in the kind of role others might project from mobile linebacker like Dean. -Mike Dussault
From what I've heard coming out of camp, while the offense struggled implementing the new outside zone runs, they did fine with established gap scheme runs. If this is true, how much of the doom and gloom is an over-reaction to the Pats working through the ups-and-downs of a new scheme, which they have no obligation to utilize in a game until the coaches are happy with the execution, at the perfect time of year to try out new concepts; or was execution of familiar concepts shakier than I gathered and there still is reasonable concern for all portions of the O? -Mike Aboud
I don't know about "fine," they probably looked a little more effective on some of the gap and power runs that they've used heavily in the past, but overall I just didn't come away impressed with much of anything on the ground this summer. Honestly, the wide zone runs with Ty Montgomery might've been the most effective of the run plays during practice. That said, it's hard to really gauge the running game in practice without tackling and we only got limited looks at Damien Harris in preseason. Of everything that I'm expecting to look a lot better this weekend, I'd say the run game tops the list because without it the offense could have real trouble getting things rolling in the air. I do think the start of this season could be more of a work in progress than we're used to but if it means playing their best football at the end of the season for the first time since 2018, I'll take it. -Mike Dussault
Just read the release of former Giants LB Blake Martinez and would just love to see him in red, white and true. I understand he tore his ACL last year and being released by his team eating a large chunk of dead money is not a good sign. But this also implies his salary would not break the bank. The Patriots could definitely use a sure handed tackler that is Martinez and he would get ample playing time to prove his value. I think a short-term low-cost contract would be a mutually beneficial option for both the player and the team. What is Your take? Would You guys sign him if the team can afford him? Looks to me a low cost high ceiling deal typical for BB... -Richard Farkas
Again, I think they're ready to go with the linebacker group they have and there's reasons to be optimistic if you saw any of McMillan or Wilson making plays this summer. They have some fresh legs on the second level which should bring an element that was missing last year, but there could be some growing pains as they figure out the roles. I don't see Martinez as an upgrade at this point. -Mike Dussault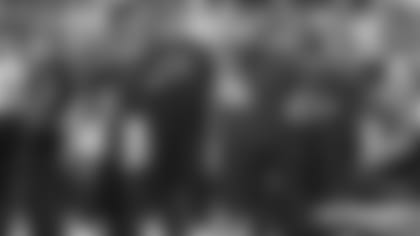 I think there are three levels to what an OC does, 1) calling plays, 2) design plays (XOs) and 3) coach up the players. In my option, the two headed dragon of Judge and Patricia will be fine with #1 (situational football) and with assistant coaches #3. Where I think it hurts is not having an offensive minded person in the role is #2. In today's NFL, it's geared for offenses to succeed, and many successful coaches are offensive minded, they eat, sleep and only think about designing plays to proactively beat defenses, vs the defense that is called (re-active). This is where I feel Judge/Patricia are lacking, it's just not in their DNA. Do the Pats have a young and upcoming coach to fill that role? -Mark Wright
I'm not really sure what is or isn't in their DNA and though I don't entirely disagree with you, I also think this thing about offensive football being an impossible code for anyone on the defensive side of the ball to ever understand or implement is a little crazy. What if Matt Patricia and Judge have spent all offseason preparing for this with Belichick? Would you feel better if it was Nick Caley simply because he's been coaching tight ends on that side of the ball? What if it was Adam Gase bringing his own system that was an even greater departure from what they've been doing? That would be a can't-miss better option? No matter what they did there were bound to be growing pains without Josh McDaniels. No one could just come in and pick up where Josh left off, so the bottom line for me is that they had to hit the reset button on the offense. Maybe others would feel more comfortable with another coach or coaches, be it internal or external, but I can't fault the choice of unpacking the Brady offense and finding what the Mac offense should be. I believe the current coaches have a full grasp of what happens on a football field, both offensively and defensively, and how they want to play to Mac's strengths. Philosophically I think they know what they want to do, the kind of attack they want. My concerns with them are the same they'd be with Caley or Gase for that matter, knowing how to counter and stack plays, getting that in-the-fire experience within the Patriots offense alongside Mac. I'll give the process some patience, with the expectation that it might be a step or two back to take some significant strides forward. ­-Mike Dussault
1. Could you please explain the defensive line depth chart and how we gonna play in both odd and even fronts?
2. How do you project the cornerbacks those season? Jones is an awesome slot, how will he fare outside? Mills was burned several times last season against fast receivers, don't you think he will suffer again? -Gregorio Ladeira
Here's my stab at it… Odd Front (base run stopping) – Guy-Davis-Godchaux, Judon-Bentley-Tavai-Jennings; Even front – Guy-Godchaux-Barmore-Wise, Judon-Bentley-McMillan; Pass rush – Judon-Barmore-Wise-Uche, Wilson. Obviously, there's flexibility within these options between the defensive front guys depending on what they're trying to accomplish, the seven second-level defenders can be moved around depending on the situation. There's a lot to mix and match depending on the gameplan.
Coverage-wise I think they'll have to lean more into zone coverage, but at least for this week I see J. Jones and Mills on the outside, supplemented by speed inside and on the back end with Bryant and perhaps a smattering of the rookies. Mills has had one of the best camps of all defenders, I expect he'll be solid this season but let's be realistic, no cornerback group is going to shutdown every receiver on this schedule. Gameplans will be a big part of things with double teams, etc. -Mike Dussault