After reviewing the draft profile of this year's crop do you think Sow will be moved to tackle? If not this year, then next? They look weak at that position for 2023 and even weaker for 2024. Are we seeing the future for OL, with Andrews at center, Mafi and Strange at Guard Sow at LT? Do you think Bill O'Brien is happy with the selections on the offensive side of the ball? Is he driving the bolstering of the OL vs skill positions? - David Willoughby
I have a hard time seeing Sow move to left tackle full time in the NFL, if anything I could see him getting some looks at right tackle with the possibility that he could serve as the third tackle/backup this year as a rookie. As Sow's head coach Chris Creighton at Eastern Michigan told me, if they had had two Sidy Sows, they would've played them at left tackle and left guard, but it's a huge jump to ask him to move back to left tackle this year with the step up in competition and the fact that he hasn't played that spot in five years. I wouldn't rule out Sow ending up at right tackle, but I still think his best place as a pro is at guard given what I've seen from him. I'm more curious where Jake Andrews is working. He has some interior versatility that makes me think they weren't just drafting a long-term center replacement for David Andrews with their first pick of Day 3.
As for BOB, I think the coaching staff generally feels better about the offensive line group than those on the outside might. There are a lot of veterans in place on offense and not many rookies will be relied upon, that can be a good thing, at least if some of the young non-rookies like Tyquan Thornton and Calvin Anderson pop a little bit. That could give us a different impression than what we're thinking now… that there's not much in place at the receiver and tackle spot beyond 2023. ­
Hello all, love the articles and passion you all bring. With the official retirement of Dont'a Hightower, do you think it's possible the Pats bring him in, in a coaching spot. His football IQ is off the charts, and I really believe the linebackers on the roster would really benefit from his perspective/experience. Not to mention I think it would be wonderful to see him working with Mayo to show how good they both were when it comes to the defensive aspect of the game. - Jerrod Guertin
Mayo said a couple weeks ago that he would be hitting Hightower up with coaching opportunities when his shot as a head coach comes so I don't think you can rule it out, however I get the impression at this point that Hightower is enjoying his time in retirement and doesn't really have the burning desire to jump back into an NFL coaching schedule. Last year, Hightower kind of disappeared without much fanfare, then announced his retirement this offseason. Obviously, he's due for the Patriots Hall of Fame at some point, but I wonder how much we'll really see from him before then and if he really does have the itch to get back into the game in any capacity. Maybe that changes when Mayo does get his shot.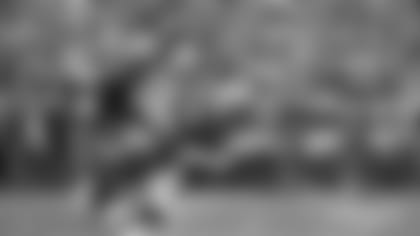 What are your thoughts and opinions on taking a kicker at that stage of a draft and do you value them as highly as I do? Also from your inside perspective can you give me any insight into why our New England Patriots have been so successful in identifying and recruiting kickers over the years with Adam Vinatieri, Stephen Gostkowski and Nick Folk being some of the most talented clutch kickers to ever hold their nerve and put it through the posts when it mattered? - Marc Saez
Not sure I have any inside information and obviously all three of those kickers were different situations with Vinatieri making it in the 90s as an undrafted player and former World League player. Then Gostkowski was what we're all hoping for with Ryland, a fourth-round pick who locks down the kicking duties at a high level for over a decade. Finally came Folk, who's career resurgence is one of the best and most unique stories of the past few seasons. How often does a team in a lurch due to an injury at kicker end up signing a street free agent in his late-30s who suddenly finds record-setting consistency and wins multiple Special Teams Player of the Week awards?
No one will complain about using a fourth-round pick for 10-year value, but we're just two years removed from spending a fifth-round pick on a kicker that never made the team, so I don't think it's an unquestionable slam dunk. We'll just have to see how well Ryland performs, I'm sure he'll be put in some pressure-filled situations immediately to see how he responds.
Hey guys, love reading Unfiltered, keep up the good work. Question is, what is your take on Aaron Rodgers going to Jets. Tons of NFL hosts are building this up, but I think all need to pump the brakes on this. I see this blowing up in the faces of all involved. First Rodgers couldn't stand the media in GB, and now in NY they're going to be on him 24/7. Second, Brett Favre went there and was a way better QB, with a better O-line, and it didn't go well. Your thoughts? - Eric Salo
I said it last year, the Jets had nailed enough key talent at the most important positions that they seemed like they were just a quarterback away from really being a team that can make some noise. Now that they have Rodgers I can't just assume that because it's the Jets it will all fail for them. The defense has the pieces at each level and between Rodger's old Packers teammates that have joined the offense, along with the presence of Garrett Wilson and the return of Breece Hall, I'd say they're the second-most talented team in the division, maybe even the first if you really stack things side by side. That said, the offensive line is a key piece of the puzzle and could possibly be the Achilles heel, especially if Rodgers is sustaining a lot of hits.
The thing is, we'll know where they stand pretty quickly as the Jets open with Buffalo, at Dallas, New England and Kansas City. And from there I think we all know it's a long season with the New York media, especially if it's a lackluster start against some good competition. That's the x-factor for me, if things don't go smoothly, and they rarely do, how well can this remade Jets team rally around Rodgers, weather the storm and peak in January? The Pats season-ender against the Jets should be an interesting one.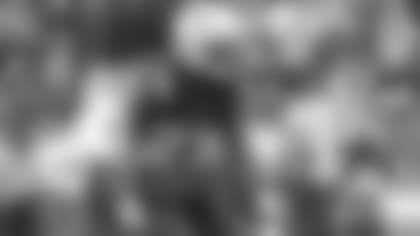 I know it's very early to look at next year's FA and its impact today, but... We all know the Pats have over 100M in cap space and I'm reasonably certain that BB or whoever coaches the team next season will use most or all of that cap space in FA. However, we have some important players who will be FA next year Onwenu, Dugger, Uche, Trent Brown, Bourne and both TEs (Henry and Gesicki). I don't know how the Comp Pick formula works but in general, you lose a comp pick for each FA you sign. So if we sign 6 or 7 qualifying FA and lose 6 or 7 FA they would cancel out, meaning we could lose 6 or 7 FA and if we sign 6-7 qualifying FA we would receive NO Comp Picks. If that happens it's just DUMB! So it would seem to me that Matt Groh and BB should be working on resigning our potential FA very quickly. And those that aren't signed we should be moving for draft picks rather than losing them without compensation. To me, one guy I really like is Onwenu, but if we drafted 3 interior OL that seems like a signal that his days are numbered.
However, I believe, we should try hard to sign Onwenu, Dugger, Uche and either Henry or Gesicki (although one TE could be franchised at about 12M also makes sense because we have no TEs on next years roster). Your comments. - Bob Michaud
Lots to unpack here, and since 2021 I hesitate to get overly excited about a bunch of cap space to sign a bunch of external players with. But yes, according to Over the Cap, the Patriots will have a projected $125 million in cap space next offseason. Go to 2025 and they have a total of only about $40 million in total cap liabilities as those 2021 free agency contracts com off the books, along with the lack of long-term extensions given out recently. So yes, there's a lot of uncertainty what this team looks like in two seasons, especially on offense. Hopefully the table is set in 2023 to build from.
Sticking to 2024 though, there are a lot of holes to be filled, with no starting tackles, no tight ends and just four wide receivers under contract, which would include both of this year's sixth-round picks. So this is a big prove it year on offense because they're not really committed to much of the key pieces heading into 2024 if they don't perform.
I just wouldn't get worried about comp picks in all of this. I'm sure things will all balance out and one or two mid-round picks aren't going to make or break things at this point. Bottom line, they need their young draft picks to continue to ascend and then they must invest long term in those players. But as you laid out it's hard to see what the plan is. Dugger seems to do the most of the pending internally developed free agents and he'd be my first extension pick.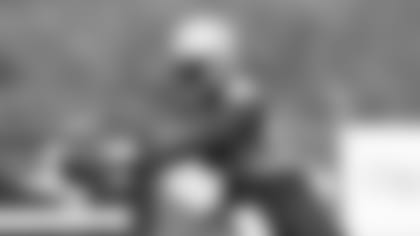 I've read a lot of comments regarding Malik Cunningham's running and elusiveness. What I don't see is his arm strength. Since neither Jones or Zappe is a slam dunk to produce at a high level this means that the door is slightly open for an athletic qb. Then again it could be an attempt to find a new Julius Edelman. I think he has a chance to stick with the team this year and contribute in some form next year. What do you see happening? - David Brown
Yeah, the knock of Cunningham is the deep ball strength and accuracy, although he's pretty good making reads and getting the ball out on the short stuff and obviously he has an electric gear when he runs the ball. Honestly, my hopes are far lower and it's that he can be a practice squad member who prepares the defense to face a high-level mobile quarterback. Once again, the team struggled to contain Lamar Jackson and Justin Fields when their teams went to a QB run-heavy approach. Aside from competing with Mac and Zap, aside from potential as a receiver, I think this is the way that Cunningham could have the biggest impact on an area of weakness. It may be behind the scenes but he's the kind of player they need to be better against. That said, I'm excited to see him get a chance this summer, even if it's just last reps against scout teams. He's that fast.
When is Mapu expecred to be cleared? In OTAs, minicamp or training camp? - @Baderthfc
He said after he was drafted that he expects to be ready by training camp and I really hope that that is the case because anytime a rookie gets stuck on the sidelines in their first summer it can be hard to overcome. It will be tough to get a read on this over the next month in OTAs as we'll often see players still recovering from injury still involved in the light practices but then begin training camp on the PUP list. The sooner Mapu is out there the better chance he has of earning the coach's trust and carving out a rookie role for himself.
Do you feel the offensive line is better served with Onwenu at tackle or guard at this point? - @PatrickWSherry
Given what we heard from Matt Groh around the draft it sounds like Onwenu has settled in at right guard, the position he played in college. It's fair to wonder what his fate is after the team drafted three players who all have similar body types to him and could all theoretically play right guard as well. For those reasons it's fair to wonder if the best starting five offensive linemen might include Onwenu out at tackle, something that would also raise his free agency value next offseason as well. I've found myself wondering if Sow or Mafi really pop in camp like Onwenu did, if Onwenu could be a tradeable asset this summer to help fill out some holes. I hate to imagine getting rid of a blue chip internally developed player, but Sow and Mafi have a lot to like about them as well. ­
How long do you think the pats will hold onto Nick Folk? - @JoelShapiro20
Honestly, I think it will just depend on how well he kicks this summer against Chad Ryland. I do still see a competition for the two of them, even with the team spending a fourth-round pick on Ryland. A fifth rounder didn't stop Folk in 2020 and granted he's three years older now and getting close to 40 but his consistency isn't something that is all that easy to find. I don't think it's hard to imagine Folk getting cut at the end of camp then returning so that the team can stash Ryland on the practice squad after protecting him through final cuts. I think this will be one spot that will be clarified a bit after OTAs, as it was obvious in 2020 that Rohrwasser was nowhere near ready to dethrone Folk.
Do you think that Reiff is an upgrade over Wynn? - @P1gully
I do, but I'm not sure if that will be enough for what the Patriots need. I got the sense last year that Wynn just wasn't all that engaged, but I don't think that will be a problem with the vet Reiff who is known for his leadership and dedication. Now, how well will that translate to the field. Reiff's age is an obvious factor but on the PFF stats alone, Wynn was ranked 106th at tackle last season, Reiff was 67th. So yeah, it looks like an upgrade but how much? Depends on what Reiff has left in the tank and how well new offensive line coach Adrian Klemm is able to bring everything together. ­
Will OTAs give us a clear indication that the offense is moving in a more competent/complex direction or will we have to wait for minicamp? - @MrPettingZoo
That's what we'll all be trying to figure out. It was hard to tell last year that things we're going to be bad until we got to training camp. We only got two days of OTAs and two days of minicamp but in reviewing my notes from those four sessions there were some signs there of what was to come. They hit some plays downfield like they did sporadically throughout last season, but even in May I was writing that the offense looked clunky as the sessions wore on. That was what we saw when we got to camp. There'd be an impressive downfield throw that got everyone excited for a minute but there just wasn't a lot of consistency in the other phases of the passing game. So hopefully this year things just look more consistent, big plays are nice but what I want to see is that Mac looks comfortable going through progressions and the routes are matching those progressions. Other things I'm looking forward to… seeing the rookie receivers and how dynamic they look on the field… how the rookie kicker and punter stack up against the veteran competitors… how will the personnel be managed on defense without Devin McCourty?
DISCLAIMER: The views and thoughts expressed in this article are those of the writer and don't necessarily reflect those of the organization. Read Full Disclaimer