Free agency will be back soon and, this year, on schedule.
After the 2011 offseason of uncertainty due to the NFL's labor unrest, we saw an unprecedented flurry of free agent activity at the start of training camp last season, rather than in early March, when it normally occurs. New England was one of the teams that actively participated in the condensed window of free agent movement.
With labor peace now on the horizon for at least the next decade, things are back to normal this offseason. So, does that mean the Patriots will be more passive than last year in signing big-name players, which has been their approach more often than not?
We'll soon find out. In the meantime, here is this year's list of the top free agents-to-be, both restricted (those with three accrued seasons) and unrestricted (four or more accrued seasons) with a particular focus on those that could end up in New England.
QUARTERBACK
Drew Brees, Alex Smith, Kyle Orton, Matt Flynn, Brian Hoyer (RFA)
Brees was outspoken at this year's Pro Bowl that he intended to re-sign with New Orleans and complete his career as a Saint. So, chances are, he's not going to be on the market long. Smith has had a rollercoaster of a career in the Bay Area, but seems to have found a coach in Jim Harbaugh who finally believes in him, making it likely he'll return to San Fran. Orton is an interesting option for teams looking for a bona fide starter, while Flynn will surely be a hot prospect as a young backup who's shown promise when thrust into the limelight.
Possible Patriots: Hoyer
Hoyer, like Flynn, is a career backup who has been targeted by some observers as a potential starter, based on his limited experience in the preseason for New England. The Patriots drafted Ryan Mallett last year but he was inactive on game days in his first season. Hoyer will probably garner interest from a handful of teams, but in all likelihood will wind up back as Tom Brady's full-time backup, at least for one more year. If he does leave, though, look for the Patriots to fill the void with a seasoned vet - someone like Luke McCown or even Chad Henne, who may have worn out his welcome in Miami - while Mallett continues to grow into the backup role.
RUNNING BACK
Ray Rice, Arian Foster (RFA), Matt Forte, BenJarvus Green-Ellis
Rice is the most attractive option in a strong class, both for his rushing and receiving skills. He was, for all intents and purposes, the Baltimore offense last season. And at just 25 years of age, he's in his prime and will command top dollar. Foster is another great talent, too, but as a restricted player, chances are he'll stay put in Houston.
Possible Patriots: Forte, Green-Ellis
Rice would look great in a Patriots uniform, but he might be too rich for New England's blood. Forte would be an upgrade over Green-Ellis, who has overachieved since making the team as an undrafted rookie. Benny, as his Patriots teammates and coaches call him, is well liked in the locker room and could very well re-sign.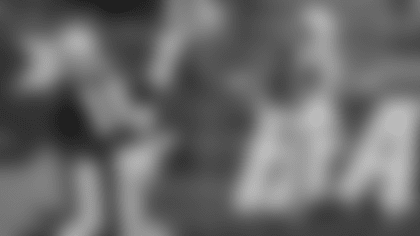 Wes Welker, Mike Wallace (RFA), Dwayne Bowe, Marques Colston, Vincent Jackson
Some huge names on this year's list, starting with Welker. Look for the Patriots to apply their franchise tag on him, and possibly work out a long-term deal before the season starts. Jackson is the kind of big-bodied, big-play threat the Patriots have lacked since Randy Moss in 2007 and would be a lethal target for Brady. Ditto for Colston, Bowe and the speedster Wallace, though the latter is likely bound to stay in Pittsburgh for the time being.
Possible Patriots: Welker, Brandon Lloyd, Pierre Garcon
Lloyd has made no secret of his desire to follow Josh McDaniels from team to team. Well, now that McDaniels is back as New England's offensive coordinator, expect the Patriots to see if Lloyd is true to his word. Garcon might be willing to depart Indianapolis, particularly if the Colts part ways with Peyton Manning. Whatever they choose, the Patriots have plenty of options to make a significant upgrade to their wide receiver roster.
TIGHT END
Jermichael Finley, Fred Davis, Scott Chandler, Visanthe Shiancoe
A very good group of names at tight end this year. Finley and Davis might be the most notable, but Chandler, a Rob Gronkowski-sized sleeper from Buffalo, could surprise on the open market. Shiancoe is a versatile veteran who'll draw interest as well.
Possible Patriots: Shiancoe, Chandler
New England went most of the 2011 season with just two tight ends on the active roster, but it might be inclined to add a third in 2012, simply because so many attractive options are out there. Shiancoe could provide some veteran stability for Gronkowski and Aaron Hernandez, much like Alge Crumpler did in 2010. Chandler, meanwhile, could be a Gronk-2.0 waiting to emerge.
OFFENSIVE LINE
Jeff Saturday - C, Dan Koppen - C, Vernon Carey - G, Jared Gaither - T
The centers of attention in the offensive line category this year ... just happen to be centers. Saturday is approaching age 37, however, and Koppen, coming off a season-ending leg injury, is nearly 33. Carey is a versatile veteran who can play guard or tackle, while Gaither is a 26-year-old talent just entering his prime.
Possible Patriots: Dan Connolly - C, Russ Hochstein - G
The costly Koppen may have played his last game as a Patriot. His play has been consistently good, but his pay may just be too high for New England's liking. Connolly, when healthy, filled in admirably for most of the past season at center, which probably earned him a contract renewal with the Patriots. Former Patriot Hochstein might be persuaded to return from Denver now that offensive coordinator Josh McDaniels is back in Foxborough as well. The tackle spot seems in good hands with veterans Matt Light and Sebastian Vollmer competing with youngsters Nate Solder and Marcus Cannon, so, the Patriots are unlikely to make any moves there.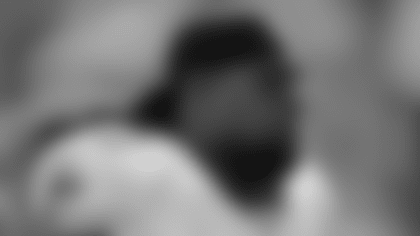 Cliff Avril, Israel Idonije,  Brodrick Bunkley, Paul Soliai
Avril and Idonije are gifted players who can get to the quarterback from the edge, but are perhaps overshadowed by more high-profile players on their current teams. Bunkley and Soliai, meantime, are brute forces at tackle, and both are just 28 years old.
Possible Patriots: Idonije, Soliai
Veterans like Shaun Ellis and Gerard Warren made respectable contributions to the Patriots this past season, but their best days are behind them. New England has several unproven younger players on the roster behind them already, but the chance to acquire talents like Idonije and Soliai could be too good for the Patriots to pass up.
LINEBACKER
Jameel McClain - ILB, Barrett Ruud - ILB, Ahmad Brooks - OLB, Manny Lawson - OLB
McClain is a powerful presence next to Ray Lewis, but may want to emerge from Lewis' shadow. Ruud was available a year ago, too, and remains a dependable, consistent playmaker on the inside. Brooks had a great year for San Francisco this past season and will be a hot commodity. Lawson has talent, but hasn't always fulfilled it.
Possible Patriots: Brooks, Ruud
Brooks is the kind of player the Patriots have needed at outside linebacker for some years now. If they can get him at what they feel is a reasonable price, they could pursue him heavily. Ruud could be a good complementary player in the middle mix with Jerod Mayo, Brandon Spikes and Dane Fletcher.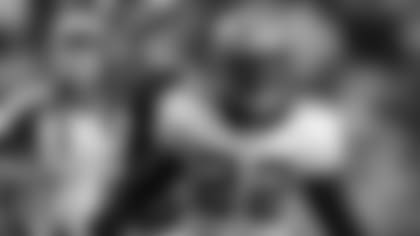 Tracy Porter, Lardarius Webb (RFA), Richard Marshall, Rashean Mathis
Not as many really big names as there were last year at this position (Champ Bailey, Nnamdi Asomugha, Antonio Cromartie), but the Patriots may be in the market for more affordable players anyway. Porter may be the most attractive candidate, while Mathis is a proven veteran who had an injury-shortened (knee) 2011 campaign, which, at his age (approaching 32) might make him too risky.
Possible Patriots: Porter, Marshall
The Leigh Bodden experiment didn't go so well, but that shouldn't stop the Patriots from trying to upgrade the corner position with legitimate playmakers. They got by in 2011 with lesser talent and a part-timer in Julian Edelman. Porter could be a fit, as could the under-the-radar Marshall, who played for Belichick disciple Pat Hill at Fresno State.
SAFETY
Thomas DeCoud, Michael Griffin, LaRon Landry, Reggie Nelson
This group is chock-full of young, yet experienced players. All four are consistent, productive starters in their prime.
Possible Patriots: DeCoud, James Ihedigbo, Nelson
DeCoud is a young talent who has come on strong of late. He and Patrick Chung would make a solid tandem at safety for the Patriots. Ihedigbo emerged this past year as a likeable, hard-working player, the kind that New England's coaches love to pluck from other teams and mold to their system. Nelson could be a long shot to wind up in New England, but Belichick is familiar with him from Nelson's days at Florida. That connection should not be underestimated.
SPECIALISTS
Matt Prater - K, Josh Scobee - K, Daniel Sepulveda - P, Steve Weatherford - P
Prater proved a clutch kicker for Denver this past year, with some long-range bombs to win games. Scobee was money in the bank for Jacksonville. Sepulveda and Weatherford are both strong-legged punters who can also put nice touch on the ball to pin it inside the 20.
Possible Patriot: None
While all the aforementioned kickers and punters are excellent, New England is set at both spots right now, plus long snapper, with Stephen Gostkowski, Zoltan Mesko and Danny Aiken, respectively.
This article orginally appeared in the February 8, 2012 edition of Patriots Football Weekly. Subscribe to the Patriots Football Weekly newspaper now and get 30 issues for $46.95. Plus, receive free access to both PFWONLINE.com and the Patriots Football Daily app for the iPad.