Tom Brady made it clear earlier in the week that after sitting out the first two preseason games he still wanted to play this summer prior to his season-opening four-game NFL suspension.
And that's exactly what Brady did against the Panthers, coming off the bench in Carolina to see four series of action including a pretty 33-yard touchdown pass to Chris Hogan as New England improved to 3-0 in the preseason with the 19-17 victory.
Brady finished completing 3 of 9 passes for 76 yards with the one touchdown. Beyond the Hogan touchdown, he also led New England's offense to a field goal, a drive highlighted by a 37-yard catch-and-run over the middle to Aaron Dobson.
While Brady's return to game action for the first time since last January's AFC title loss in Denver will clearly get most of the attention out of Carolina, Jimmy Garoppolo's start and performance might be more of an important tale to tell.
New England's fill-in starter opened the game, gave way to Brady and then returned to play into the third quarter. He struggled at times under pressure and completed 9 of 15 throws for a mere 57 yards. He never found any of the rhythm that he did a week earlier against the Bears.
"Ups and downs," Garoppolo said of the ongoing process. "We'll get there."
Though Brady's return to action and Garoppolo's continued development are the story of the night, once again New England's defense was making big plays for the Patriots. Logan Ryan, Duron Harmon and Devin McCourty all recorded interceptions.
Really, the third and ever-important trip to Carolina was an up-and-down night for the Patriots in all three phases. New England was just one for 13 on third down as a team and averaged just 3 yards a carry, despite some longer runs. Defensively it was more solid, especially in coverage, prior to some late big plays. The kicking game saw long returns but also a couple missed field goals.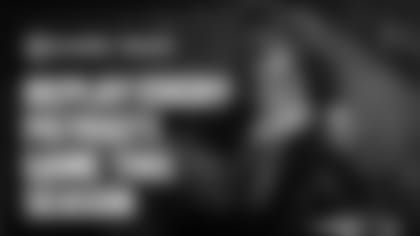 Not to be overlooked was the performance of rookie third-string quarterback Jacoby Brissett. Brissett's late action saw the young passer complete all nine of his throws for 85 yards, including a bullet on a slant for a 12-yard touchdown to DeAndre Carter. Brissett remains a work in progress, but given that he could very well be the backup for the first month his impressive step forward in Carolina is a positive that can certainly be built on.
The same could be said for much of the Patriots team as a whole. It was a step forward after a week of a more true game preparation and more action from the starters on both sides of the ball by two teams seen as Super Bowl contenders.
"The guys played hard tonight," Bill Belichick said. "I thought we came down and competed well on the road. Still a lot of things we can work on and do better, but I thought there was some progress tonight. Good warm night. Conditioning was good. We needed that. I think we learned a lot tonight and hopefully we got better as a football team."
Like all NFL teams, New England will need to turn the page toward the first round of cuts – down to 75 players by Tuesday at 4 p.m. – and then the final preseason game next Thursday night in New York against the Giants.
"Regular season is right around the corner, and we are excited about it," Garoppolo said.
Before moving on to the next few final steps in the team-building process toward the regular season opener, here are some of the personnel highs and lows from the workmanlike performance in Carolina.
Buy
Tom Brady – Whether talk-radio, the media and fans thought he should play or not, Brady got his reps in at Carolina. He made a pretty throw to Hogan for the touchdown. He took a couple hits. It may not have been an overly efficient or productive night, but No. 12 was on the field making some plays and getting his time in.
Secondary – New England's coverage was tight for most of the night, especially early on against reigning MVP Cam Newton. Though it was clear Newton was not looking to run, the back end of the Patriots defense made him hold onto the ball and forced him to try to make tight throws, which isn't his strength. The three Rutgers defensive backs – Ryan, Harmon and McCourty – all took full advantage of their chances to notch turnovers.
Cyrus Jones – New England's top pick looks like he's not only taken steps toward locking down the No. 3 cornerback spot but also potentially the role as the team's top punt returner. Jones' problems catching the ball that were a regularity on muffed punts on the practice field have disappeared on the game field, allowing him to display his impressive return skills. Jones had a 28.3-yard average against the Panthers on three punt returns, including a pretty 60-yard long. The rookie is coming into his own at the right time heading toward regular season action.
Sell
Jimmy Garoppolo – New England's third-year backup will be starting against the Cardinals in a couple weeks. He noted that this trip to Carolina was as close as he could get to preparing for the opening night action in Arizona. He didn't react well to the pressure coming from an impressive Panthers front. He threw one ball that should have been intercepted by Luke Kuechly, failing to get together with Julian Edelman. He had a bad intentional grounding penalty. Garoppolo's up-and-down preseason continued and more often than not when he struggles it's due to pressure from the defense. That's not ideal seeing that his first career regular season start with be against a talented Cardinals team that blitzed more than any in the game last fall.
Nate Solder – New England's left tackle needs to be the anchor, leader and best player on an offensive line that's already dealing with injuries and disruption. But Solder had a bad false start and allowed the corner too easily on a rush from Mario Addison, leading to a Brady sack. Solder needs to be a more consistent sure-thing on a line that has plenty of questions yet again heading into a new season.
Field goal specialists – Stephen Gostkowski missed a pair of field goals – one right and one left – but probably wasn't alone in his struggles. Joe Cardona's first snap on a missed 30-yard attempt was low. On a long miss later his snap was better but not perfect. The overall execution on field goals wasn't good enough. That's a surprise given the unit's success last fall. It's also less than ideal for a team that will open the season with a backup starting quarterback, putting a premium on each and every scoring opportunity.
Terrance Knighton – The veteran defensive tackle didn't play on defense and looks like he could be very much in a battle for a roster spot. Rookie third-round pick Vincente Valentine earned the starting nod. Malcom Brown, Alan Branch, Markus Kuhn all seem destined for the roster at the point. Knighton expressed some surprise he didn't play in Carolina and his status moving forward in the roster-building process.
What do you think of our lists? Other's worth mentioning? Let us know with a comment below!