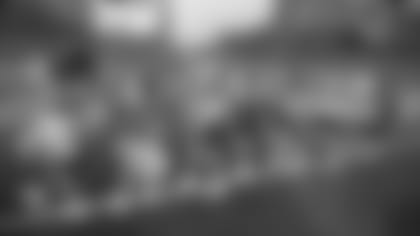 ]()August 12th marked the Patriots' first preseason game and an exciting performance by the 2010 Junior Patriots Cheerleaders! After two weekends of learning a fully choreographed dance routine and working on cheerleading techniques, tumbling, stunting, leaps, turns, calisthenics and team building drills, the Junior Patriots Cheerleaders were ready to perform for the fans at Gillette Stadium!
Dressed in their red, white and blue uniforms, with beautiful smiles on their faces, they took the field and danced with energy and enthusiasm! Cheering throughout the entire routine, the fans loved it! What an amazing way to kick off the first Patriots game of the season!
Congratulations to all of the Junior Patriots Cheerleaders for a JOB WELL DONE!!
To find out more about the Junion Patriots Cheerleaders program click here.