The on-field workouts at the NFL Scouting Combine wrapped up this weekend, closing the book on another year in Indianapolis of getting a closer look at this year's draft prospects.
With 12 picks, the Patriots will have a chance to fill some of their significant needs and while it's important not to put more weight in combine performance than game film and not get carried away with which prospects the team met with, this past week helped clarify what is an intriguing draft class.
Here are six takeaways from what we saw, heard and learned at the Scouting Combine.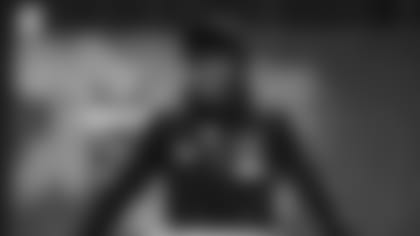 1. Impact Receivers Aplenty
As we wrote about from Indy, it's the wide receiver group that defines this year's draft class. Despite drafting N'Keal Harry in the first round last year, this year's receivers might be good enough to warrant spending another first-round pick. Whether Tom Brady returns or not, the need for young playmakers is apparent and if nothing else, getting an exciting wide receiver at 23rd overall seems like a definite possibility.
The Patriots met with plenty of the receivers in Indy, including Penn State speedster KJ Hamler. "It was real good," said Hamler of meeting with the Pats. "It was a little different because there wasn't as many coaches in there. There was only four. It was a little different than having 15, 20 people in the room and just a camera in front of your face. But they were really critiquing me on a lot of stuff. And you gotta take that criticism. This is a mentally strong process."
Potential first-round pick and Pats target Tee Higgins felt a little more comfortable after his meeting with New England.
"I like those guys, they're real cool and relaxing, they make me feel comfortable … some coaches can be all intimidating and get you on the books right away, but they just talked to me and got me comfortable," said Higgins.
The question for the Patriots will be who is most complementary choice to pair with Harry for the future. There are a lot of speed options, but finding a quick receiver who can shake press coverage and keep the chains moving could make the most sense.
Baylor's Denzel Mims had the best three-cone time of the receivers in Indy and could fit that mold. He also met with the Patriots in Indy.
"That was the last meeting I had," said Mims. "It went real well. I had great conversation with them. I let them know how I felt and they let me know how they felt. It was a great conversation."
2. No Tight End Slam Dunk
Rob Gronkowski's absence left a sizable hole on the Patriots offense in 2019, but it doesn't look like there's a first-round, all-around replacement in this year's draft. Even the prospects seemed well aware of Gronk's ability to do it all.
"I definitely watched a lot of Gronk tape," said tight end Albert Okwuegbunam, who had an eye-opening 4.49 time in the 40. "I really admire how he has a balance to his game. He's dominant in both the run and pass game. I try to emulate that."
Though there's unlikely to be a first-round tight end prospect this year, there should be quite a few called on day two, but all will be more skewed towards receiving than blocking and that shouldn't matter to the Patriots, with a model of 2010 coming into play.
That year the team took two young tight ends and balanced them with a veteran in Alge Crumpler to ease the rookie growing pains. They might not find the next Gronk in this class, but players like Adam Trautman, a top three-cone performer, or Harrison Bryant, who said he had studied plenty of the Patriots usage of tight ends, could help boost the passing offense.
"At FAU we watched in the tight end room a bunch of teams that were 12 personnel," said Bryant. "[The Patriots] were one of the teams we watched. Obviously they've had some really talented tight ends in the past, and now, so we watched a lot of tape of them and just the schemes they run. It was really cool to see how they utilized their tight ends."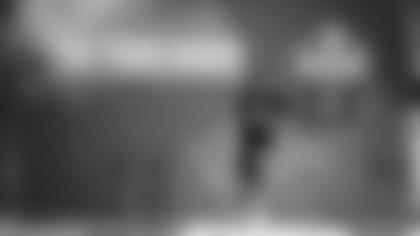 3. Safety Sweet Spot
Of all the Patriots mock draft picks out there, two common selections are often safeties Xavier McKinney and Grant Delpit. Those picks aren't necessarily sexy, but with uncertainty coming at the safety position either player would make a lot of sense for New England.
"That was one of the harder meetings that I had," said McKinney of his meeting with the Patriots. "It was a little tough, a little awkward. But Vinnie Sunseri was in there so it just made me a little more comfortable just knowing that I've been in the room with him plenty of other times. It was a good meeting though."
Depending on how the first round unfolds, safety could be the best position of value at 23rd overall and either McKinney or Delpit could quickly assimilate into a defense role. McKinney's connection to Bill Belichick via Nick Saban is another intriguing piece of the puzzle.
"He definitely talks about Coach Belichick all the time," McKinney said of Coach Saban. "He talks about the Patriots. We watch film on the Patriots sometimes. I think their relationship has brought him to talk about how they are and how they prepare more."
In the debate between who's better, Delpit gives himself the nod.
"I honestly think I'm the best safety in this draft without a doubt," said Delpit. "Like I said, the most versatile player. Put me anywhere in the secondary and I'm going to play it. Leader, I'm a natural leader on the field. Special teams — anything coach needs, I'm there. So I definitely think I'm the right choice, but it's the teams' preference."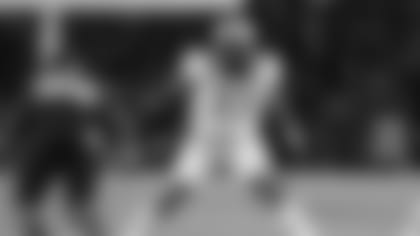 4. Offensive Line Wild Card
The hardest position to get a read on the level of need is along the offensive line, where Joe Thuney and Ted Karras might very well depart in free agency and uncertainty around David Andrews, Isaiah Wynn and backup swing tackle Marshall Newhouse clouds the picture. If there's a surprise position to keep an eye on early in the draft, it's along the line.
TCU tackle prospect and New Canaan, CT native Lucas Niang could be a target to consider. He was put through the paces by the Patriots coaches in Indy.
"As far as the Patriots, there were some little tests on paper and stuff," said Niang. "I learned that I can learn things quickly on the fly. It was informal, so you only have a little bit of time. But I did well. I guess I gained confidence from that because some of the calls were new to me and I picked them up."
Don't sleep on any offensive line position because there are plenty of potential fits at all spots.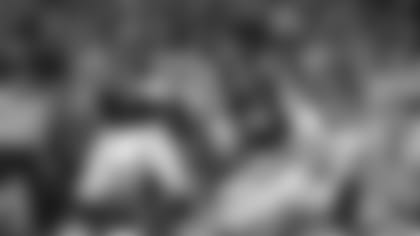 5. Quarterback Dead Zone
Regardless of Tom Brady's status, the Patriots must keep a close eye on the quarterback prospects, especially in terms of stacking potential next to last year's fourth-round pick Jarrett Stidham. With the top-rated prospects likely out of their reach, the team is left to break down the middle and low-end options in the class like Iowa's Nate Stanley, who felt Kirk Ferentz's coaching style gave him some insight into how things go in New England.
"I definitely feel that the culture is pretty much the same, the way that coach Belichick runs his system and the way that coach Ferentz runs ours at Iowa, I feel like they're very similar," said Stanely. "As far as the concepts go and overall schemes, I feel like they're very similar but obviously the terminology is different. So just watching tape, you're like 'Hey, we call it this,' but obviously they have different terminology for it, but I feel like there are some similarities between the concepts and the culture as a whole."
Washington State's Anthony Gordon only has one year of starting experience but his quick release could be a plus trait for the Patriots to consider developing. Gordon was prepared for questions about playing in Mike Leach's Air Raid system.
"So Coach Leach uses progression-based schemes, where you start on one and you'll go to two, three, four and five," described Gordon. "And then, depending on what you see against the defense you can audible, based off the leverage, space, pretty much attacking space. It's simple football, but it's also complex. You are attacking. You are looking for numbers and you are looking to attack them any way that you can, and getting to run plays when the box is light. If not, then you are probably going to air it out. That's what I love about Coach's system."
The Patriots don't have the draft ammo to move up and get one of the true impact quarterback prospects, while Jacob Eason, Mel Kiper Jr.'s latest Pats mock pick, seems like a reach at 23rd overall. Like the tight end position, it appears New England will not be in position to get an immediate impact player at the QB spot on the first day of the draft.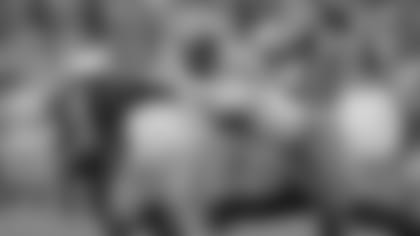 6. Making Sense of the Front Seven
With two defensive lineman and three linebackers hitting free agency, the Patriots have significant front seven needs on defense. But how they will choose players to fit their "multiple" front is a huge question.
The protoypical 6'4", 250 pound hybrid edge players will always be in their wheelhouse, hence why the team might be hoping someone like LSU's K'Lavon Chaisson falls to them. Chaisson does not lack confidence.
"I'm going to be honest," said Chaisson at the combine. "I'm actually the most valuable player in the draft, when it comes to it. We all know that. When you hire someone do you want to hire someone who speaks one language or do you want to hire someone that speaks three languages? I speak three languages. I do pass rush. I can drop in coverage and cover anybody you want me to cover. I can play the run. And no offensive lineman has ever just moved me off the ball, or bullied me. So I feel like that's what makes me more dimensional. And a more valuable player than anybody else in the draft."
Penn States Yetur Gross-Matos also checks the physical boxes and could be another first-round option. "I think it's my speed and my strength combination," said Gross-Matos of his strengths. "And just using my God-given length. Things like that. I'm someone who can go inside, outside, I feel like I could do whatever teams ask me to do. I'll be effective, too."
As for the defensive line, Alabama's Raekwon Davis has intriguing size reminiscent of Richard Seymour and could be a versatile fit. Rishard Lawrence from LSU is known more as a penetrator but has been working on his versatility.
"Absolutely, I think a lot of teams see me as a penetrator, one gap guy, getting penetration and making plays," said Lawrence. "So the biggest thing for me is I want to show my versatility. Obviously at LSU, we're more of a 3-4 team, kinda two-gapping. But a lot of teams like me as a one-gap penetrator."
How the Patriots balance attacking upfield players with stout two-gappers, athletic linebackers who can play in space with run-stopping edge-setters, as well as inside 'backers who might be smaller than their traditional prototype but have sideline-to-sideline range, will define the direction their defense goes into the future.