NEW ENGLAND PATRIOTS (4-1) vs. CINCINNATI BENGALS (2-3)
Sunday, Oct 16, 2016 at 1:00 p.m. ET. Gillette Stadium (66,829)
The New England Patriots return to the confines of Gillette stadium to face the second of three straight NFC North opponents when they host the Cincinnati Bengals on Sunday. After beating Cleveland, 33-13, last week and the Cincinnati game this week, the Patriots will travel to face Pittsburgh on Oct. 23.
The Patriots have won six straight home games vs. the Bengals, with the last loss coming in 1986. The team's last played on a Sunday Night Football game in 2014 with the Patriots taking a 43-17 win on Oct. 5, 2014.
The Patriots first win in the Kraft era came in Cincinnati against the Bengals on Sept. 18, 1994. After an 0-3 start, New England pulled away with a 31-28 victory.
BRADY APPROACHING WINS RECORD
New England Patriots quarterback Tom Brady is five wins away from tying Peyton Manning and six wins shy of becoming the winningest quarterback in NFL history.
SERIES HISTORY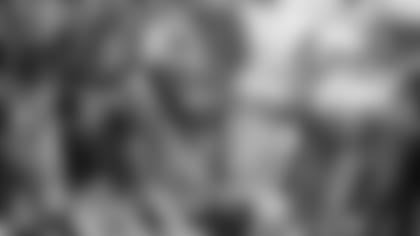 The Patriots and Bengals will meet for the 25th time in team history. The last time the two teams met was when the Patriots hosted Cincinnati in a Sunday Night football game on Oct. 5, 2014 and came out on the winning side of a 43-17 decision.
New England leads the all-time series by a 15-9 margin in a series that dates back to 1968, including wins in six of the last eight meetings.
While New England is 9-2 all-time at home against Cincinnati, including 3-0 at Gillette Stadium, the Bengals are in front, 7-6, in games played at Cincinnati. The Patriots are 2-1 in games played at Paul Brown Stadium.
In 2013, the Patriots traveled to Cincinnati with a 4-0 record and failed to score a touchdown in a 13-6 loss to the Bengals at Paul Brown Stadium. Tom Brady ended a streak of 52 straight games with at least one touchdown pass in the loss to the Bengals, the second longest streak in NFL history. The Bengals win also snapped a four-game winning streak in the series by the Patriots.
PASSING PERFORMANCES
Tom Brady is slated to start against Cleveland for the seventh time in his career.
TALE OF THE TAPE
| | | |
| --- | --- | --- |
| **2016 REGULAR SEASON** | **NEW ENGLAND** | **CINCINNATI** |
| Record | 4-1 | 2-3 |
| Divisional Standings | 1st | 3rd |
| Total Yards Gained | 1,886 | 1,832 |
| Total Offense (Rank) | 377.2 (7) | 365.4 (10) |
| Rush Offense | 128.0 (4) | 83.8 (26) |
| Pass Offense | 249.2 (14) | 282.6 (5) |
| Points Per Game | 22.8 (18) | 18.4 (24t) |
| Total Yards Allowed | 1,725 | 1,693 |
| Total Defense (Rank) | 345.0 (13) | 338.6 (11) |
| Rush Defense | 86.4 (9) | 114.0(19) |
| Pass Defense | 258.6 (18) | 224.6 (11) |
| Points Allowed/Game | 14.8 (4) | 22.0 (16) |
| Possession Avg. | 31:34 | 30:55 |
| Sacks Allowed/Yards Lost | 9/56 | 17/90 |
| Sacks Made/Yards | 9/56 | 10/53 |
| Total Touchdowns Scored | 13 | 8 |
| Penalties Against/Yards | 32/284 | 31/233 |
| Punts/Avg. | 24/44.6 | 26/44.7 |
| Turnover Differential | +5 (5) | +2 (9t) |