NEW ENGLAND PATRIOTS (5-0) vs. NEW YORK GIANTS (2-3)
Thursday, October 10 at 8:20pm ET. Gillette Stadium
The New England Patriots will play their second straight game against an NFC East opponent when they host the New York Giants on Thursday Night Football. It will also begin a two-week stretch for the Patriots against New York teams for the third time in team history (1990 and 2011). The team will travel to play the New York Jets on Monday Night Football for Week 7. It will be the 13th time since 2000 that a team has played the New York teams in back-to-back weeks. Buffalo opened the year with back-to-back games against the New York teams and Miami plays back-to-back games against the Giants and Jets later in the year.
The New England Patriots and the New York Giants will meet for the second time in 2019 at Gillette Stadium after meeting for the 15th straight year in the preseason finale.
While the two teams have met 29 times in the preseason, they will meet for just the 11th time in the regular season.
The teams played three times during the 2007 and 2011 seasons with meetings in the preseason, the regular season and in the Super Bowl. The Patriots and Giants faced each other twice in 2015 with a preseason meeting in Foxborough and a regular season meeting at the Giants.
The Patriots claim a 6-4 edge in regular-season play.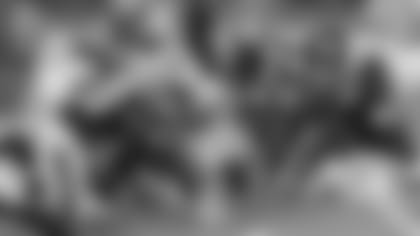 SCOUTING THE MATCHUPS
When the Patriots run - Edge: Patriots
It took a while but the Patriots running game showed some signs of life in the second half at Washington. Sony Michel broke free for a couple of productive runs, including one for 25 yards before his 14-yard touchdown. The Redskins porous run defense likely helped spark that production, and the Giants come to town with numbers that are almost as bad. New York allows 130 yards per game on the ground, good for 24th in the league. That coupled with the short turnaround on Thursday could bring a tired defense to Foxborough and invite more work for Michel. Josh McDaniels did a nice job switching gears in D.C. on Sunday and might want to open with a steady diet of the running game to see if the Giants embattled front seven is up to the challenge. If not, keep pounding away.
When the Patriots pass - Edge: Patriots
As bad as the Giants defense has been against the run, it's been even worse trying to stop the pass. Opponents have a passer rating of 106.8 against New York's secondary, coughing up an average of 280 yards per game. Only four teams in the league have been worse. On paper the personnel appears to be adequate with Janoris Jenkins and DeAndre Baker at corner with Antoine Bethea and Jabrill Peppers at safety. The pass rush hasn't been bad with 13 sacks in five games, but still opponents have carved up New York. Tom Brady shook off some early rough patches against the Redskins and wound up with another 350-yard effort. He will likely be without Phillip Dorsett, who missed most of the Redskins game with a hamstring injury and will be dealing with the short week. Josh Gordon and Julian Edelman continue to carry the load in the passing game, and Brady even got the tight ends involved a bit in Washington. The Patriots have had some struggles recently but the Giants defense has been awful, and a Thursday night road trip to Gillette Stadium doesn't figure to be the antidote.
When the Giants run - Edge: Patriots
There is perhaps no runner in the league more dynamic than Saquon Barkley. The Giants used the second overall pick on the former Penn State star last year and he hasn't disappointed, at least until he went down with a high ankle sprain in Week 3. Initially it was believed he would miss 6-8 weeks, but Barkley was back at practice last week and might be back for Thursday night, although that would appear ambitious. If not, the Giants running game will be in trouble. Wayne Gallman played well in Barkley's absence before suffering a concussion last week against the Vikings. That left former practice squadder Jon Hilliman to carry the load. Barkley was averaging 6.4 yards per carry before the injury, and the Patriots one minor issue of late has been stopping the run – although in fairness it was one end around that caught them for a huge play in Washington. With no Barkley, the Giants don't figure to muster much on the ground.
When the Giants pass - Edge: Patriots
Rookie Daniel Jones has provided some hope for the future in New York. He won his first two starts before dropping one to the Vikings on Sunday. He's made some mistakes (three picks in three starts) but has also shown some ability, completing over 64 percent of his passes while tossing four TDs. He also moves well in the pocket, a skill he will need Thursday night against a swarming group of Patriots linebackers that is terrorizing opponents. New England has 24 sacks already in just five games, and honestly it seems like more considering how often opposing quarterbacks have been under fire. Jones will be tested as he tries to find his top targets Evan Engram, Sterling Shepherd and Golden Tate, who was reinstated last week after opening the season serving a four-game suspension for PED use. The Patriots defense has been suffocating each week, picking off 11 passes to go with the heavy pressure up front. Look for that aggressiveness to continue.
Special Teams - Edge: Giants
The Patriots turned to Mike Nugent to replace Stephen Gostkowski and the veteran missed his first PAT before banking his last in off the left upright. He did connect on a pair of short field goals, and he will get his first chance to kick in front of the home crowd Thursday night. The Giants have a solid kicking game with Aldrick Rosas and Riley Dixon. Rosas is perfect on PATs and has just one missed field goal while Dixon has landed half of his 20 punts inside the 20 while sporting a 45-yard net average. Rookie Jake Bailey has been solid and now has added kickoffs to his duties, recording touchbacks on all seven of his attempts in Washington. The Giants have been explosive in the return game with a 60-yard punt return and a 52-yard kickoff return. Tate has taken the punt return job and had a 17-yarder in his only attempt while Corey Ballantine handles kickoffs. The Patriots return game has been stagnant while both teams have been excellent in coverage.
Aug. 15, 1971 - The Patriots defeated the Giants 20-14 in the opening preseason game at the old Foxboro Stadium.
Dec. 21, 1996 -The Patriots rallied from a 22-3 fourth-quarter deficit to clinch a first-round playoff bye with a 23-22 win at Giants Stadium.
Aug. 10, 2001 - New England began its first Super Bowl championship season with a 14-0 preseason shutout of the defending NFC champion Giants.
Dec. 29, 2007 - The Patriots defeat the Giants by a thrilling 38-35 score to cap off the first 16-0 regular season in NFL history.
February 3, 2008 - The Patriots faced the Giants in Super Bowl XLII in Glendale, Ariz. The Giants 17-14 win snapped the Patriots perfect season.
February 5, 2012 - The Patriots faced the Giants in Super Bowl XLVI in Indianapolis, Ind. The Giants took a 21-17 lead when they scored with 57 seconds left in the game and held the Patriots on a final drive to secure the win.
November 15, 2015 - K Stephen Gostkowski drilled a 54-yard field goal with one second to play to lift the Patriots to a 27-26 come-from-behind victory. The Giants took a 26-24 lead with 1:47 to play before QB Tom Brady drove the Patriots 44 yards and converted a fourth-and-10 on the series to set up the game-winning field goal.
PATRIOTS ON THURSDAY
The Patriots will play on Thursday for the 20th time in team history. New England is 13-6 on Thursday entering this week's contest against the Giants.
BILL BELICHICK ON THURSDAY
Patriots head coach Bill Belichick will coach in his 17th Thursday game, including his 16th with the Patriots. Belichick is 13-3 all-time when coaching on Thursday, including 21-3 as head coach of the Patriots.
Tom Brady is 11-1 as a starter in Thursday games and has passed for 3,522 yards with 28 touchdowns and five interceptions.
Table inside Article

| 2019 REGULAR SEASON | NEW ENGLAND | NY GIANTS |
| --- | --- | --- |
| Record | 5-0 | 2-3 |
| Divisional Standings | 1st | 3rd |
| Total Yards Gained | 1,891 | 1,824 |
| Total Offense (Rank) | 378.2 (12) | 264.8 (16) |
| Rush Offense | 99.0 (21) | 116.0 (15) |
| Pass Offense | 279.2 (6) | 248.8 (15) |
| Points Per Game | 31.0 (3) | 19.4 (25) |
| Total Yards Allowed | 1,192 | 2,047 |
| Total Defense (Rank) | 238.4 (1) | 409.4 (30) |
| Rush Defense | 78.0 (4) | 130.0 (24) |
| Pass Defense | 160.4 (1) | 279.4 (28) |
| Points Allowed / Game | 6.8 (1) | 25.0 (24) |
| Possession Avg. | 32:42 | 29:04 |
| Sacks Allowed / Yards Lost | 8/59 | 11/72 |
| Sacks Made / Yards | 24/157 | 13/91 |
| Total Touchdowns Scored | 19 | 12 |
| Penalties Against / Yards | 35/292 | 31/259 |
| Punts / Avg. | 28/46.4 | 20/47.5 |
| Turnover Differential | +7 (1t) | -5 (29t) |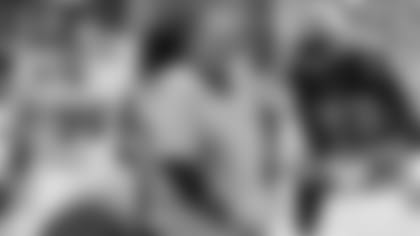 Director of Pro Personnel Ken Sternfield - Scout (1981-2002).
OL Nate Solder - Offensive Lineman (2011-17).
OL Jon Halapio - Drafted, 2014 (Sixth Round, 179th Overall).
Head Coach Bill Belichick - Special Teams/ Defensive Coordinator/ Asst. Head Coach (1979-90).
OL Marshall Newhouse - Offensive Lineman (2015-16).
TE Matt LaCosse - Tight End (2015, 17).
K Mike Nugent - Kicker, Training Camp (2017)
In the decades leading up to the founding of the American Football League in 1960, many football fans in New England followed the Giants, a franchise founded in 1925. New England-based NFL outfits such as the Providence Steam Roller (1925-31), the Boston Redskins (1932-36) and the Boston Yanks (1944-48) folded or moved away, leaving the Giants as the closest NFL team to New England until the Patriots franchise inaugurated play in the 1960 season.
The Patriots are leading the league in nearly every defensive category in 2019, including: total yards per game (238.4), yards per play (4.1), passing net yards per game (160.4), passing net yards per play (4.5), sacks (24), interceptions (11), quarterback hits (39), third down efficiency (12.7%), points per game (34), opponent possessions inside the 20 (4) and red zone touchdown percentage (25.0%).
The Patriots defense has had at least five sacks in four straight games, a franchise record. They will look to extend that mark in Week 6.
The Patriots have a league-leading 24 sacks in 2019. With three or more sacks against the Giants, they will record a six-game sack total that hasn't been achieved by a Patriots defense in 42 years.
With 24 sacks in five games, the Patriots are on pace for a 77-sack season, which would surpass the 1984 Bears' record of 72 sacks.
The Patriots are allowing a league-best 6.8 points per game, on pace for 109 points allowed on the year, and have allowed 34 points through five games. If they keep the Giants to 9 or fewer points, they will be the first team since 1977 to fewer than 44 points through the first six games of the season.
The Patriots defense has not allowed a passing touchdown through the first five games of the season. The last team to go five straight games without allowing a passing touchdown was the Cleveland Browns in 1988, who went seven games without allowing a passing touchdown.
The Patriots have held teams to just 8-for-63 (12.7%) on third down in 2019, the league best. The fewest third downs allowed in a 16-game season is 49 by the 1991 Saints. Against the Jets in Week 3, they did not allow a single third-down conversion, a feat they've accomplished five times since 2000. Only five teams have managed a 0.0 third down percentage twice in the same season: Packers (2005), Eagles (2009), Giants (2010), Dolphins (2011) and Saints (2013).
The Patriots have eight players with two or more sacks this season, the most players with that total on any team in the league. Those players are: Jamie Collins (4½), Chase Winovich (4.0), Michael Bennett (2 1/2), Adam Butler (2 1/2), Kyle Van Noy (2 1/2), Dont'a Hightower (2.0), Danny Shelton (2.0) and John Simon (2.0).
Since 2001, the Patriots are 93-13 (.877) when they do not turn the ball over and 89-2 (.978) with a positive turnover margin. In 2019, the Patriots are tied with Green Bay for the league lead with a +7 turnover margin through five weeks.
Brady has 71,923 passing yards in the regular season in his career and needs 18 yards to pass Peyton Manning for second-most in NFL history.
Brady needs four completions to pass Peyton Manning for third-most completions in NFL history.
The Patriots will improve to 6-0 for the fourth time in team history, all under the guidance of Bill Belichick. The franchise has previously started 6-0 in 2004, 2007 and 2015.
The Patriots will extend their NFL record for the most regular-season wins in a decade (2010-present) to 119. The Patriots will also extend their record for the most total wins in a decade to 135, including the playoffs (2010-present).
The Patriots will improve to 78-50 (.609) in primetime games, including a 12-4 (.750) mark on Thursday Night Football. The Patriots have won their last seven Thursday night games with a fourday turnaround from a Sunday game (excludes season openers). Since the current Thursday Night Football format was introduced in 2006, the Patriots have the best win percentage (.818) in the NFL among teams that have played more than two Thursday games (includes season openers).
The Patriots will hold a 7-4 record against the Giants in the regular season and a 7-6 record all-time.
The Patriots will improve their record against the NFC to 56-14 (.800) since 2002, an NFL best for inter-conference games during that time.
The Patriots will improve to 16-straight regular-season wins at Gillette Stadium, tying for the franchise's third-longest home win streak in Patriots history.
The Patriots will earn their 180th home victory since 1994 (including postseason), extending their league record during that time.
... and hold the advantage at the half, the Patriots will improve to 97-1 all-time at Gillette Stadium when leading at halftime.
... and a player eclipses 100 yards rushing, the team will improve to 52-1 in the regular season since 2000 when a player crosses that threshold.
Belichick will earn his 267th regular-season win, behind Don Shula (328) and George Halas (318). It will also mark his 298th all-time win (regular and postseason), which is third behind Shula (347) and Halas (324).
Belichick will improve to 20-7 (.741) against rookie quarterbacks as head coach of the Patriots, including a 13-0 record against rookie quarterbacks at Gillette Stadium.
Brady will earn his 81st regular-season win at home since 2007, which is more than seven teams have earned, both home and away, during that span: Redskins (80), Lions (80), Buccaneers (75), Rams (73), Raiders (73), Jaguars (70) and Browns (57).
Brady will earn his 54th win against an NFC opponent, an NFL record for inter-conference wins since the 1970 merger.
Brady will claim his 213th regular-season win, second in NFL history.
Brady will earn his 243rd career win (including postseason), extending his NFL record for a quarterback. Peyton Manning is second with 200 career wins.
TELEVISION: This week's game will be broadcast by FOX and can be seen locally on WFXT Channel 25. Joe Buck will handle play-by-play duties with Troy Aikman as the color analyst. Erin Andrews and Kristina Pink will work from the sidelines. The game will be produced by Richie Zyontz and directed by Rich Russo. The game will also stream on Amazon with Andrea Kremer and Hannah Storm calling the game.
NATIONAL RADIO: Thursday's game will be broadcast to a national audience on Westwood One. Ian Eagle will call the with game with Tony Boselli providing analysis.
LOCAL RADIO: 98.5 The Sports Hub is the flagship station for the Patriots Radio Network. A complete listing of the network's 38 stations can be found here. Play-by-play broadcaster Bob Socci will call the action along with former Patriots quarterback Scott Zolak, who will provide color analysis. The games are produced by Marc Cappello.