NEW ENGLAND PATRIOTS (2-0) vs. NEW YORK JETS (0-2)
Week 2: Sunday, September 22, 1 PM ET at Gillette Stadium
The New England Patriots are off to a 2-0 start after a 33-3 win vs. Pittsburgh and a 43-0 win at Miami. New England's 76 points through their first two games ties the 2007 team for most total points through the first two contests of the season in franchise history. Additionally, the Patriots became the fourth team in the Super Bowl era to allow three points or fewer through their first two games, joining the 1970 Detroit Lions, 1976 Houston Oilers and the 1981 Buffalo Bills.
The Patriots continue AFC East play for the next two weeks when they host the New York Jets this Sunday and travel to play the Buffalo Bills on Sept. 29.
SERIES HISTORY
The New England Patriots and New York Jets will meet for the first of two matchups in 2019 this week at Gillette Stadium. The Patriots will travel to face the Jets on Monday Night Football on Oct. 21.
Last season, the Patriots earned their 19th series sweep over the Jets, their third straight and their 10th series sweep since Bill Belichick became head coach, and the 12th since Robert Kraft purchased the team.
New England leads the series, 65-54-1 overall. The Patriots are 35-25-1 all-time against the Jets at home, including 1-1 at home in the postseason and 14-3 at Gillette Stadium in the regular season.
The teams have played in the postseason three times - a 1985 Wild Card game, a 2006 Wild Card game and an AFC Divisional game in 2010. New England beat the Jets, 26-14, in 1985 at the Meadowlands en route to Super Bowl XX. In 2006, the Patriots defeated the Jets, 37-16, at Gillette Stadium and the Jets beat the Patriots, 28-21, in the 2010 Divisional playoff game in Foxborough.
New England is 36-16 against the Jets since Robert Kraft purchased the team in 1994.
New England's 65 overall victories over the Jets (including two playoff wins) are the second most over any single opponent, trailing only the 74 all-time wins over Buffalo.
SERIES HISTORY
NEW ENGLAND 65, NEW YORK 54, 1 TIE
(Including New England 2, New York 1 in Playoffs)
Home Record: 35-25-1 (incl. 1-1 in playoffs)
Record in Foxborough: 31-19
Gillette Stadium: 15-4 (incl. 1-1 playoffs)
Foxboro Stadium: 16-15
Record in Boston: 4-5-1
Record in Birmingham, Ala.: 0-1
Road Record: 30-29 (incl. 1-0 in playoffs)
MetLife Stadium: 6-3
Giants Stadium: 17-10 (incl. 1-0 playoffs)
Shea Stadium: 5-14
Polo Grounds: 2-2
Seasonal Sweeps: Patriots 19 (most recent '18), Jets 14 ('00)
Bill Belichick vs. N.Y. Jets: 30-12 (29-11 with New England)
When the Patriots run - Edge: Jets
With so many aspects of the Patriots operation off to such a strong start, it's curious to see the running game stuck in neutral through two weeks. The opener was understandable against a Pittsburgh front that was among the best in the game in 2018, but last week in Miami was less so. The Dolphins surrendered 265 rushing yards in Week 1, but held the Patriots to 126 last week for a paltry 3.6-yard average. Sony Michel was better, but still not as consistent as he was a year ago. He finished with 85 yards on 21 carries for an even 4-yard average, but he also lost a fumble. Rex Burkhead has given the team an early boost with his explosiveness, and perhaps he will receive more touches as a result. The Jets have been pretty stout against the run in the early going, holding Cleveland to just 70 yards and a 3.3-yard average Monday night. Overall New York allows just under 100 yards per game on the ground, so the Patriots might have a hard time getting the running game going once again - particularly if the injuries up front continue to be an issue.
When the Patriots pass - Edge: Patriots
New York's secondary is allowing over 270 yards per game through the air in the early going. Injuries were a problem in the preseason, and the position wasn't strong to begin with. The Jets start Darryl Roberts, a former seventh-round pick of the Patriots, at one corner and Trumaine Johnson at the other. However, against Cleveland it was Nate Hairston and Brian Poole joining Roberts while Johnson was effectively benched despite his big-money free agent contract. The Jets failed to provide a reason for the move, but regardless it's an indication the secondary is in shambles. Baker Mayfield riddled the group to the tune of 325 yards and a touchdown a week after Buffalo's Josh Allen engineered a 17-point comeback largely through the air. The Patriots receiving corps could be loaded with Antonio Brown fitting in well in his first action with the team. Another week to get comfortable could provide some more fireworks. Julian Edelman and Phillip Dorsett have also enjoyed strong starts while Josh Gordon remains dangerous. Tom Brady was under some early pressure operating behind a patchwork front in Miami, but assuming he has time the Jets have no answers.
When the Jets run - Edge: Patriots
Le'Veon Bell is fresh after sitting out 2018 in a contract dispute in Pittsburgh and he'll need to be given his heavy workload playing with a third-string quarterback. Bell got 21 carries and 10 receptions in the Jets Monday night loss to Cleveland, and it's clear Gase will use him as the focal point of the attack. The problem is New York's offensive line hasn't given him much room, and the Patriots defense has been downright nasty thus far. Opponents have been limited to a total of 74 rushing yards in two games, which doesn't bode well for Bell. Ty Montgomery, the former Packer, is used as a change of pace but New England's front seven, led by an active and versatile group of linebackers, has dominated all comers thus far. Gase will try to establish Bell early, and the Patriots will be waiting.
When the Jets pass - Edge: Patriots
It's safe to say that Gase didn't envision a scenario where he would be forced to use three different starting quarterbacks in the first three games of his tenure as Jets coach, but that's exactly what has happened in New York. Luke Falk is expected to get the start with Sam Darnold (mono) and Trevor Siemian (ankle) both out, and the former Washington State star will have his hands full. First he's operating behind an offensive line that has struggled while the Patriots recorded seven sacks in Miami last week. Second, the Jets receivers don't exactly strike fear into opponents, particularly secondaries that have played as well as New England's. Robby Anderson, Demaryius Thomas and Jamison Crowder have some ability, particularly Crowder in the slot, but lack explosiveness. Bell will likely see plenty of targets, which will require the Patriots linebackers to continue their strong play. This one looks like a mismatch.
Special Teams - Edge: Patriots
Stephen Gostkowski is coming off a shaky performance in Miami in which he missed a pair of PATs as well as a field goal. But he returns to the friendly confines of Gillette Stadium, where he's generally thrived. Meanwhile, the Jets are working on their third kicker as Sam Ficken got the job last week and made his only attempt against Cleveland. Former Patriot Braxton Berrios returns punts while Trenton Cannon handles kickoffs. Neither has provided much of a spark. Lachlan Edwards has been busy as the Jets punter, averaging more than 45 yards on his 14 kicks. The Patriots haven't gotten much out of their return game either, although Gunner Olszewski has been sure-handed and generally gets upfield on punts. Assuming Gostkowski regains his form, the Patriots should have a significant edge here as well.
Table inside Article

| 2019 REGULAR SEASON | NEW ENGLAND | N.Y. JETS |
| --- | --- | --- |
| Record | 2-0 | 0-2 |
| Divisional Standings | 1st (T) | 2nd (T) |
| Total Yards Gained | 846 | 485 |
| Total Offense (Rank) | 423.0 (5) | 242.5 (31) |
| Rush Offense | 112.5 (13) | 80.5 (25) |
| Pass Offense | 310.5 (5) | 162.0 (29) |
| Points Per Game | 38.0 (2) | 9.5 (30T) |
| Total Yards Allowed | 492 | 745 |
| Total Defense (Rank) | 246.0 (1) | 372.5 (20) |
| Rush Defense | 37.0 (2) | 99.0 (11 T) |
| Pass Defense | 209.0 (8T) | 273.5 (23) |
| Points Allowed/Game | 1.5 (1) | 20.0 (14 T) |
| Possession Avg. | 34:32 | 31:10 |
| Sacks Allowed / Yards Lost | 3/16 | 8/52 |
| Sacks Made / Yards | 8/44 | 4/32 |
| Total Touchdowns Scored | 9 | 2 |
| Penalties Against / Yards | 12/109 | 20/156 |
| Punts / Avg. | 6/44.5 | 14/45.2 |
| Turnover Differential | +4 (2) | +3 (3 T) |
BELICHICK AGAINST THE AFC EAST
Bill Belichick has a 89-30 (.748) all-time regular-season record against the AFC East as head coach of the Patriots in the regular season, including a 28-10 record against the Jets.
BRADY AGAINST THE JETS
Tom Brady has 27 regular-season wins against the New York Jets as a starter, joining Brett Favre as the only other quarterback with at least 23 wins against two divisional opponents.
CONNECTIONS
A look at the connections between the New England Patriots and the New York Jets.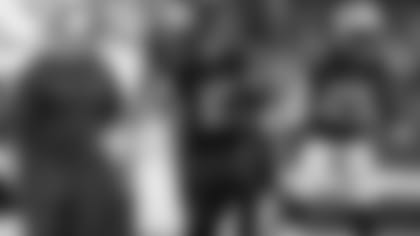 Jets DL Folorunso Fatukasi played collegiately at the University of Connecticut from 2013-17.
Jets TE Ryan Griffin also played at the University of Connecticut, spanning from 2009-12.
Jets tight ends coach Josh Dunn was the offensive coordinator at the University of Connecticut in 2018.
Patriots Chairman and CEO Robert Kraft graduated from Columbia University in 1963 with a degree in history and economics and was inducted into the school's Athletics Hall of Fame in 2012.
Patriots safeties coach Steve Belichick attended Rutgers, where he walked on to the football team as a long snapper in order to prepare for his coaching career.
Patriots DB Devin McCourty and DB Jason McCourty attended Saint Joseph's HS in Montvale, N.J., where the twins won several all-state honors. Devin McCourty went on to play college football at Rutgers, where he started 39-of-52 games at cornerback and was an Academic All-Big East selection in 2006 and 2007. Jason McCourty also played at Rutgers, starting 33-of-43 games from 2006-08.
Patriots DB Duron Harmon earned Big-East First Team honors as a junior and senior at Rutgers, where he started 27-of-50 games.
Patriots LB Shilique Calhoun hails from Middletown, N.J.
Patriots OL Jermaine Eluemunor originally grew up in London, England, but moved to Rockaway, N.J. when he was 14 years old.
Patriots TE Ryan Izzo grew up in Sparta, N.J.
Jets WR Demaryius Thomas spent training camp and the first week of the 2019 regular season with the Patriots before being traded to the Jets for draft considerations.
Jets WR Braxton Berrios spent the 2018 season on the Patriots practice squad and stayed with the Patriots through the 2019 preseason.
Jets LB Albert McClellan spent time on the New England roster throughout the 2018 season.
Jets CB Darryl Roberts was drafted by the Patriots in the seventh round of the 2015 NFL Draft and spent his rookie season on injured reserve.
New York assistant head coach/offense Shawn Jefferson played for the Patriots from 1996-99 and started 61-of-63 games played at New England.
Jets assistant defensive line coach Andre Carter played for the Patriots in 2011 and 2013.
Patriots head coach Bill Belichick was the assistant head coach/ secondary for the Jets from 1997-99. During his tenure at New York, Belichick was responsible for calling the team's defensive plays and helped propel the Jets to their first division title in 1998 and advance to the AFC Championship Game that year.
Patriots DB Terrence Brooks played for the Jets during the 2017 and 2018 seasons, mostly providing contributions on special teams.
IF THE PATRIOTS WIN...
The Patriots will improve to 3-0 for the 11th time in team history and the seventh time under Bill Belichick. The franchise has previously started 3-0 in 1964, 1974, 1997, 1999, 2002, 2004, 2007, 2013, 2015 and 2016.
The Patriots will set a new NFL record for the most regular-season wins in a decade (2010-present). They are currently tied with Indianapolis (2000-09) with 115 regular-season wins. The Patriots already hold the record for the most total wins in a decade with 131 (2010-present).
The Patriots own an NFL-best record of 87-24 (.784) in regular-season divisional games since 2001 and can improve that mark with a win against the Jets.
The Patriots will improve to 45-7 (.865) against divisional opponents at home since Gillette Stadium opened.
The Patriots will improve to 15-straight regular-season wins at Gillette Stadium, the franchise's fourth-longest home win streak in Patriots history.
The Patriots will earn their 179th home victory since 1994 (including postseason), extending their league record during that time.
... and hold the advantage at the half, the Patriots will improve to 96-1 all-time at Gillette Stadium when leading at halftime.
... and a player eclipses 100 yards rushing, the team will improve to 52-1 in the regular season since 2000 when a player crosses that threshold.
WHAT TO LOOK FOR...
If the Patriots prevent the Jets from scoring a touchdown, they will become the first team in the modern era of the NFL to start the season with three straight games without allowing a touchdown.
If the Patriots hold the Jets to nine or fewer points, they will set a new NFL record for fewest points allowed through the first three games of a season in the Super Bowl era. The current record of 13 points allowed is held by the 2001 Packers and 2004 Seahawks.
If the Patriots prevent the Jets from scoring, the Patriots will record back-to-back shutouts for just the second time in team history. They last achieved the feat in 1982 with a 3-0 blanking of the Dolphins at home followed by a 16-0 shutout of the Seahawks on the road.
The Patriots have scored 76 points through two games. The NFL record for most points scored through three games is 132 points by the Dallas Cowboys in 1968, and the franchise record is 119 points in 2015. The Patriots would need to score 44 or more points against the Jets to break the team record.
Through two games, the Patriots are averaging 38.0 points per game. They set the franchise mark in 2007 with 589 total points, an average of 36.8 points per game.
Through two games, the Patriots defense has scored four times as many points (12) as they've allowed (3).
If the Patriots score 30 or more points, it will mark the fourth time since 2000 that the team has opened the season with threestraight 30-plus point games. They previously did it in 2002, 2007 and 2011.
The Patriots defense has delivered four consecutive first half shutouts, dating back to the 2018 AFC Championship Game vs. Kansas City. That is a new franchise record, which the team will look to extend against the Jets.
Since the beginning of the 2017 season, the Patriots have limited opponents to eight or fewer fourth-quarter points in 30-of-34 games.
Since 2001, the Patriots are 93-13 (.877) when they don't turn the ball over and 87-2 (.978) with a positive turnover margin.
BROADCAST INFORMATION
TELEVISION: This week's game will be broadcast by CBS and can be seen locally on WBZ-TV Channel 4. Kevin Harlan will handle play-by-play duties with Rich Gannon as the color analyst. Dana Jacobson will work from the sidelines. The game will be produced by Jonathan Segal and directed by Chris Svendsen.
NATIONAL RADIO: Sunday's game will be broadcast to a national audience on ESPN Radio. Adam Amin will call the game with Tom Ramsey in the booth and Dan Graziano will provide sideline analysis.
LOCAL RADIO: 98.5 The Sports Hub is the flagship station for the Patriots Radio Network. A complete listing of the network's 38 stations can be found here. Play-by-play broadcaster Bob Socci will call the action along with former Patriots quarterback Scott Zolak, who will provide color analysis. The games are produced by Marc Cappello.