Lately there's been a lot of talk about the direction the NFL seems to be headed in terms of its players – and it's not a positive development. Given the potential for unprecedented movement among the league's elite quarterbacks, some are likening the situation to the NBA, where for years the players have used their power to create their own "super teams" by forcing their way out of town.
Deshaun Watson was first to voice his displeasure with his team, letting the Texans know he's ready for a change shortly after the hiring of new general manager Nick Caserio. A few other big name passers have since followed suit. Matthew Stafford was able to orchestrate a trade from Detroit to Los Angeles, and Aaron Rodgers made some overtures in the aftermath of the Packers playoff defeat at the hands of Tampa Bay.
Then Russell Wilson appeared on "The Dan Patrick Show" and made some not-so-veiled references to his offensive line when talking about taking too many hits over the years. Wilson also let it be known that he would like more say in personnel and coaching decisions, likening it to Tom Brady in Tampa and LeBron James in the NBA.
That's where the notion of the NBA trend started to pick up steam.
The difference is, while James has frequently acted as team GM and created super teams by moving around and recruiting his teammates, Brady really didn't do that in Tampa.
Brady's preference was to remain in New England for the duration of his career. When it became clear that wasn't going to happen after the 2018 Super Bowl season, he began thinking about life as a free agent. When his contract expired, he ultimately picked Tampa, and the fact that the Bucs had plenty of offensive weapons in place was no doubt a large part of the reason why.
But to compare Brady's free agent signing with Tampa – a 7-9 team that hadn't won a playoff game since 2002 – to the muscle-flexing James has done in the NBA and Wilson and others are trying to do now is off base. Brady had more attractive options than Tampa Bay that he could have explored. After he arrived, the Bucs dealt for Rob Gronkowski and added Leonard Fournette and Antonio Brown. Brown was a bit part and missed most of the playoffs due to injury while Gronkowski and Fournette provided modest production all season.
But most importantly, Brady did not shoot his way out of his current situation in order to form a dream team in Tampa. He played out his contract and became a free agent. Since the Bucs won it all it has become part of the narrative that Tampa was a stacked juggernaut that just needed a steady hand at quarterback. That's quite an overstatement, but regardless Brady's decision to sign there last March was roundly criticized. Few felt the Bucs were Super Bowl worthy even as the playoff arrived, let alone before the season began.
Now we're to believe that Brady has created the avenue for big-name players to dictate their surroundings by forcing their employers' hand? While that may be true based on the results, Wilson and Watson are well-paid and under long-term contracts. Any Brady-inspired motivations must be strictly based on the results, not any desire to hold out and leave town.
The results in Tampa no doubt put it in Wilson's mind that he could similarly switch teams and have success. But let's not change history by suggesting Brady did anything similar to what the Seahawks quarterback is trying to do in Seattle. Brady didn't hold the Patriots hostage and demand a trade. His contract expired and he signed elsewhere, and did so in locale that hadn't enjoy any success in more than a decade.
So, Wilson can compare himself to Brady if it makes him sleep better after tossing his teammates under the bus. But the reality of the two situations couldn't be much different.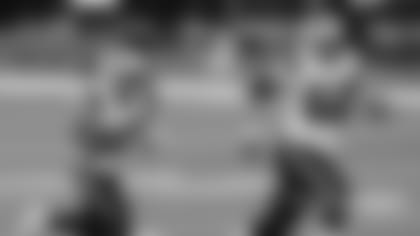 Teams can begin using the franchise tag beginning Feb. 23 and will then have 15 days to decide whether or not to use it. Joe Thuney was tagged a year ago and would receive 120 percent of his 2020 salary ($17.7 million) if the Patriots opted to use it on him again. That scenario would seem highly unlikely despite the abundance of cap space New England currently possesses. The Patriots have several veteran free agents, a list that includes Thuney, David Andrews, Lawrence Guy, James White, Rex Burkhead and Adam Butler. None would appear to be an obvious candidate for the tag, although the same would have been said about Thuney a year ago at this time.
On the flip side, a CBS Sports report indicates that Chicago and Detroit may be ready to use the tag to retain wideouts Allen Robinson and Kenny Golladay, respectively. That would be disappointing for New England, which is expected to be active in the free agent wide receiver market. Taking two top candidates off the list increases the competition at the position. It will be worth monitoring how teams utilize the tag ahead of the opening of the new league year in mid-March.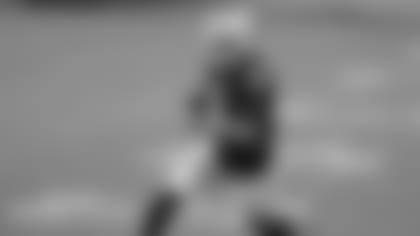 Marcus Mariota appears to be gaining traction as a potential solution to the Patriots quarterback problems. With an incentive-laden deal that has just $10.6 million or so in base salary, Mariota would be a cost-effective option, albeit a stop-gap before Bill Belichick could find a younger passer to work with. Interesting to see a few mentions indicating that Mariota would not represent an upgrade over Cam Newton, who continues to have some backers (Keyshawn Johnson) for a potential return to Foxborough. Based in the 2020 season, there really isn't an option in the league that wouldn't represent an upgrade over Newton, who failed to pass for 3,000 yards or 10 touchdowns. Mariota is not likely the long-term answer, but we've already seen what the offense looks like under Newton. … Happy to see Belichick go outside the organization to hire Bo Hardegree, who has worked with quarterbacks in the past as part of Adam Gase's staffs in Miami and New York. Jedd Fisch's departure created a void in that area and there was no apparent in-house candidate with the necessary experience to fill it. Interestingly, Hardegree played both football and tennis in college at Tennessee. … Best of luck to former Patriots receiver Chris Hogan in his foray back into the lacrosse world. At 32 he announced he was making himself eligible for the Premier Lacrosse League draft, which will be held next month. 2023 Patriots Mock Draft Tracker
Find out what the top 'experts' are predicting the Patriots will do in the first round of the 2023 NFL Draft.