I always felt the press was to over-reactive to Isaiah Wynn having a bad spurt of injury in his rookie contract years, but now this year, he's just not been good and that's outside his recent dance with Covid and whatever happened there. So with Mike Onwenu at RT and Ted Karras at LG having settled down the O-Line's issues (a little anyways), any chance Trent Brown rotates into LT and best player plays? - Jim Kelleher
There's no question that Wynn's overall play this year hasn't been as solid as we've seen in the past, but I also think he's been better since returning from being on the COVID list, although there were some more struggles in Carolina. Overall the line has settled down a bit with the current lineup, as you said, and frankly, we haven't seen Trent Brown on the field since the first quarter of the first game of the season. There's no reason to expect Brown to be a viable option at this point, and until he can at least get back on the practice field that won't change. Brown has been a player who has struggled with injuries throughout his career and that has been the case this season. At this point, until I see him healthy enough to string some solid performances together I would stick with the offensive line as it's currently constituted and leave Wynn at left tackle.
It seems like Mike Onwenu moving over to right tackle from left guard has really helped the Patriots offensive line improve their play over the last few games. If/when Trent Brown is healthy and returns to practice do you believe Bill Belichick and the Patriots coaching staff would consider moving Brown to left tackle (where he was successful in 2018) and moving Isaiah Wynn to left guard given that he has had his share of struggles at left tackle this year? - Eric Elman
Just continuing this discussion for a bit, I'd also add that Ted Karras has shown to be one of the team's best five offensive linemen and he deserves to keep playing. I also haven't seen any evidence that Brown deserves to be in the lineup since he's been out for going on nine weeks at this point. Honestly, I won't be surprised if he doesn't return, but if he does he will need to win a job over one of these five guys at this point. Perhaps he returns to right tackle and Onwenu goes back to guard and pushes Karras back to the bench. But I'd likely stay put with the lineup as is right now and if Wynn or Karras proves incapable then I'd make some moves assuming Brown is healthy. These are great questions with no perfect answers though as the makeup of the offensive line moving forward will be a major storyline to watch.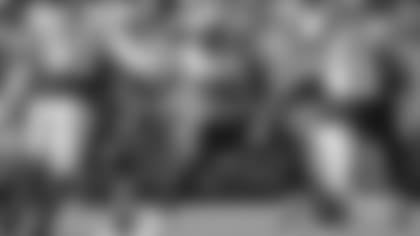 With Isaiah Wynn's consistent struggles and ineptitude, I am hoping for a return of Trent Brown. What is his status and should he return, would you insert him into the starting left tackle spot, thus benching Wynn? Assuming Trent returns to form, I think this would significantly upgrade our O-line. - Mel Ford
We've been watching Isaiah Wynn, week in and week out, blow assignments, get beat and commit penalties. When Justin Herron was promoted to the starting lineup due to injuries, after a dubious start when he was temporarily replaced by Yasir Durant, albeit at RT, Herron has looked the better of the two tackles. His time filling in at LT was significantly better according to the eye test. What's your thought on this? Do you think Herron should be manning the LT position right now? Do you think the Patriots draft another LT in the 2022 draft and move on from Wynn or continue with him? - Elliot K.
More O-line talk and more talk about replacing Wynn. Obviously, the struggles have been there for all of us to see. In addition to the problems protecting Mac Jones, Wynn has also picked up his share of penalties in recent weeks – a holding call against the Chargers and a false start early this week. I don't think Herron is the answer as he didn't perform at a higher level than Wynn. In fact, when he went in to replace Wynn against the Chargers he picked up a holding call as well. Herron had his struggles when he was starting so I don't think he's a legitimate option. Brown is a different story, but after all this inactivity it's hard to gauge where he would be physically if he were ready to return. The first step for him is to get back on the practice field. At that point we'll see what happens, but overall I agree that the pass protection needs to be better.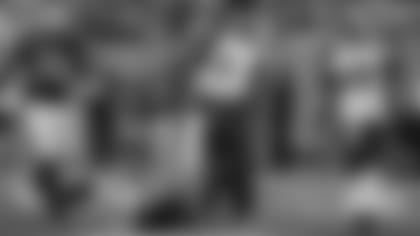 At this mid-season stage, who would your Patriots offensive and defensive MVPs be? Matthew Judon is probably/definitely the best defensive player on the field. Who is his offensive counterpart – Jakobi Meyers, Mac Jones or someone else? - David Beckett
I'll start with the easy part and completely agree with your pick of Judon. He has been the team's best player by a wide margin in virtually every game. He's been strong against the run and also been active as a pass rusher off the edge. So no complaints there. On offense, I also agree with your choices and I would probably add Damien Harris to the mix. I'd probably lean toward Harris at this stage because he's carried the running game and that's been the key to the team's success, but it's tough to ignore the importance of the quarterback. Jones has been steady from the first week of the season on, and while the offense hasn't always been the most dynamic (other than the second Jets game) he has performed reasonably well and spread the ball around. Meyers is clearly his favorite target, though, and he's come up with so many big catches on third downs to keep drives alive and for that reason he has to be in the mix. Not an easy call but I'll go with Harris at this point.
Julian Edelman, Danny Amedola and Wes Welker were great as a slot receivers. Who on this 2021 team can fill their shoes? Tom Brady used the slot and tight end receivers to get the job done. - William Pacunas
I think Jakobi Meyers has performed well as the slot receiver this season, albeit it in a different way than Welker, Amendola and Edelman did it. Meyers isn't as quick and shifty as those players, but he's got a bigger frame and offers more physicality. Meyers has 46 catches through nine games and has been the team's most consistent pass catcher. He isn't the type of player who will make tacklers miss in the open field, but he's proven to be a reliable third-down option for Mac Jones and has performed well as the slot receiver.
It has been a few days since DeSean Jackson was released by the Rams. Is there any chance he ends up with the Patriots, and do you think he would add anything to the offense? - Morris Kickock
There's always a chance the Patriots could be in the mix for available players, and I do feel the offense could use a dynamic threat at wide receiver. That said, I didn't see Jackson as being that guy even before the Raiders decided to sign him and take him off the market. Without question he can still run and put some stress on the back end of a defense. He is still capable of making big plays and adding an element to an offense. But he's no longer the kind of player who can do the other things the Patriots ask their receivers to do, like run options routes in the shorter zones and across the middle and things of that nature. I'm by no means an expert on Jackson but to me he seems like a one-trick pony at this stage: a guy who can get behind a defense and catch a bomb once every few games. If Bill Belichick felt that was worth investing in, then by all means he should have been considered. My guess is Belichick would want more from a guy he's looking to bring in and learn on the fly. Right now I'm not sure how much better Jackson would have made the receiving corps as a whole.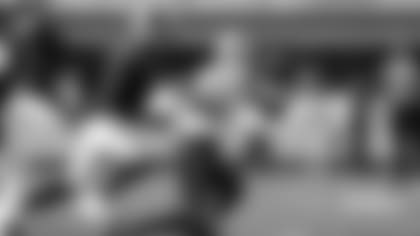 If the Patriots kept Stephon Gilmore for the entire 2021 season, then he left in free agency, would they not get a third- or fourth-rounder in compensation? Compared to a sixth-rounder and no possibility to coax a few games out of him this year? Seems a waste to me. - Rob Evans
It would depend on the contract that Gilmore would potentially sign elsewhere as a free agent but yes, in all probability the Patriots would have been in line for a compensatory pick in the third or fourth round. He also would have been owed the rest of his contract for the 2021 season, and the Patriots are currently pretty tight against the cap at this point even after shipping Gilmore to Carolina. Now, I'm sure there were other options the team could have used to create some space to help get through the season other than moving on from Gilmore, but they felt that was the best one. I don't agree but I can also understand what the thinking was. I'm with you … I'd much rather have him in the secondary right now as the Patriots try to get themselves into playoff position.
After winning this game over Carolina is it safe to say that the only other tough opponent is the Bills? - Jerry Castaneda
Well I'm not sure I would put the Panthers among the most difficult games the Patriots had on the schedule. I thought the Chargers win the week before was far more impressive. And in addition to Buffalo the Patriots will still have a few challenges on their hands in the form of Cleveland, Tennessee and Indianapolis. Even though all three of those teams are dealing with significant injuries, all three are far more talented than Carolina. So the tough tests aren't over but the signs are definitely positive.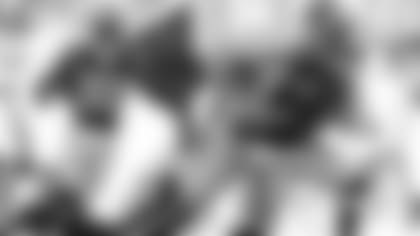 After watching the rise of Adrian Phillips over the last couple of seasons you can't help but give a massive shout out to him for his overall play and his determination to just get the job done. You can't help but love the way he just goes about his business quietly and how he has made his position his own while still providing the brilliant ability to be a multifunctional option for New England. What's your view on what he has shown over last season and how he has been performing lately? - Mark Saez
I think Phillips has been one of the best free-agent signings the Patriots have made. He was a huge part of the defense last season during a year that saw a lot of struggles for the team. He's versatile and makes plays both near the line of scrimmage in the run game and in coverage. He's shown great instincts and hands while securing a couple of huge interceptions against the Chargers, and honestly, he showed a lot of that ability when he was playing for the Chargers while earning an All-Pro spot back in 2018. I think for the year and a half that Phillips has been a Patriot that he's been one of the team's best and most consistent players. He's been excellent.
When Coach Belichick was asked about Malcolm Perry a few weeks ago he said Malcolm was taking it day by day. I don't know if this means he is healing a little bit more each day, he is already healed and is getting better at football practicing by himself watching film and studying plays every day or that he isn't going to be able to play this season and he is accepting it more every day and getting mentally prepared for not being able to play. Does it look like we will see Malcolm Perry play this season? - A. White
We haven't seen Perry on the practice field for over two months so I would say at this point it's probably unlikely that we'd see him on the field this season. Perry is a young, versatile player who the Patriots are likely trying to figure out a role for down the road. Perry has been dealing with a foot injury he suffered in practice during his first week with the team as they were preparing for the opener against Miami and we haven't seen him since. If he has a future in New England it would likely be after he spends a year in the offseason program and returns for 2022 training camp.