Would you guys agree that wide receiver is the biggest need for the team this offseason? What are the chances of getting JuJu Smith-Schuster, who is only 25 and very talented but could come cheap due to his recent lack of production and injuries? Or if the Patriots don't address the position through free agency, do you see them drafting one in the first round? - Albert Gonzalez
I will try not to nitpick here but I don't believe wide receiver is the Patriots biggest need this offseason. I would definitely like to see the team grab one, but in my view it's not above positions like cornerback, linebacker or tackle. Due to my view that there are greater needs I am not really interested in taking a receiver in the first round. And there have been loads of quality receivers selected in the second and third rounds (and later) over the past several years so grabbing one then would make sense. As for Smith-Schuster, I don't feel he will be as cheap as you think. As you mentioned, he is just 25 and still has plenty of good football left in him. I think he would make a lot of sense for a team looking to add a complementary piece to the puzzle and he should be able to command north of $10 million per season and maybe even $15 million plus. I love Smith-Schuster's toughness but I'm not sure he's the kind of game breaker that is worth that kind of contract. Perhaps he'll accept a short-term, low-money deal as he attempts to reestablish himself after some injury-plagued seasons, but my feeling is someone will be willing to give him a long-term deal worth plenty. If not, then I would be interested in adding him to the receiver mix.
Seems like the majority of offensive-minded teams are running more scripted plays. Seems like the offensive coordinator and head coaches are using more play design for success. The Patriots tend to play read and react, all predicated on the quarterback and receivers seeing the same thing. This has been notoriously difficult for wide receivers to pick up. It was easier when Tom Brady was the quarterback. With Mac Jones on the learning curve and with Josh McDaniels leaving, do you think the Patriots should use more scripted plays on offense? - Mark Wright
I am by no means an expert on all the intricacies of the Patriots offense or offenses in the NFL in general. But I think there is a bit of a disconnect here between scripting plays and your interpretation of what that means. Many NFL teams like to script the first series of plays – maybe as many as 15 or so – based on a specific game plan as to how to attack a certain opponent. Most teams operate this way but some don't talk about it as much as others. Knowing how Bill Belichick prefers to change his game plans from week to week it's safe to assume that the Patriots have a good idea of which plays they are going to run at the start of every game. The way you are describing the idea of scripting plays is that players operate off a set script and don't make adjustments based on coverages and situations. That is not the case for any offense. All teams have plays where individuals have their set assignments but there has to be an element of adjusting in order for those plays to be executed properly. It has been said often that Patriots receivers need to be more in tune with the quarterback and aware of situations than perhaps some receivers are asked to be in other places. So perhaps your question is more along the lines of should the Patriots take this opportunity to sort of start over and simplify things on offense? I'd say first and foremost the team needs to find players who are skilled enough to succeed in the system and then if the assignments are too complicated there can be some adjustments made to make is easier. But overall the Patriots offensive system has been quite successful over the years with many receivers finding ways to contribute. I'm not ready quite yet to say that won't be the case without Tom Brady, but if the struggles continue then maybe it will be time to look at the system and figure out if it's best for the particular personnel the Patriots have available.
What do you think about the Patriots selecting with their first-round pick Daniel Faalele, the 6-9, 380-pound tackle from Minnesota? I think it would be a good selection if for no other reason than to keep our defense from having to get through him. One mock draft has him selected by Miami just after our pick. I think it would be a good pick for our running game, especially down by the goal line. I figure he could move a tackle and anybody else in the road. He would also be a great protection for Mac Jones. I would love to know what you think. - Richard Clark
I would have no problem with taking a tackle in the first round because I think it is one of the Patriots top positions of need. Whether or not Faalele is the pick I'm not sure. I haven't taken a dive into breaking down all the draft prospects as of yet but based on what I've read he is considered to be in the 6-8 ranges among tackles and some of the mocks I've seen do not have him listed as a first-round pick. But tackle is definitely a high priority with Trent Brown currently a free agent and Isaiah Wynn entering the final year of his contract. The Patriots need to add to the depth chart at the position and there's a chance Bill Belichick will grab one at 21 if he can.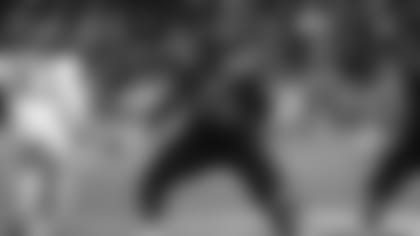 In August 2001, Dick Rehbein, the quarterbacks coach, sadly died. It's my understanding that rather than assign someone as a direct replacement, Tom Brady and the quarterbacks were coached by Bill Belichick. This coaching – particularly the film study – made Brady focus on what the defense was doing and become a more "cerebral" quarterback, massively enhancing his learning curve. With Josh McDaniels leaving, could the same thing happen this season with Belichick having more involvement in Mac Jones' development? - David Beckett
In terms of the details of this I'm not sure much of this has much validity. Belichick has always had a close relationship with his captains and meets with them regularly, but in 2001 Brady was not yet a captain and when Rehbein tragically died it was Charlie Weis who assumed more of the quarterback coach responsibilities than anyone else. And at the time of Rehbein's death, Drew Bledsoe was the starting quarterback, not Brady. It wasn't until more than a month later when Bledsoe was injured that Brady stepped in. Belichick definitely had a hand in developing Brady but he was first and foremost the head coach of the team and spent the bulk of his time overseeing the entire operation. I do feel Belichick will be more involved in the offense this season than he has in the recent past, but I don't think that's necessarily good news because I feel it might take away from some of his expertise overseeing everything. Mac Jones will spend time with Belichick but more so he will need to form relationships with the coaches on the offensive side of the ball like Nick Caley, Joe Judge and others. Belichick will help, but he can't be spending too much time with just the quarterback and still run the operation as effectively as he usually does.
For several years the Pats had lean drafts although abundant choices. Last year they hit the jackpot and due to some being injured, may get even more from that draft. I do not think it is a coincidence that Nick Caserio was no longer involved (Houston's draft was abysmal). Unfortunately Ziegler is already gone. Who will Bill Belichick be relying on to help get another strong draft class? - David Brown
Since the departure of Dave Ziegler to the Raiders there has been a lot of talk of how it may hurt New England when it comes to the draft. Am I right in thinking that his body of work in regards to the upcoming draft would be common knowledge inside New England and would still hold weight with Bill Belichick and his staff (who are left) to use in the draft for this season? Can you give me a better idea of how or not this might affect us and your opinions on this matter? - Marc Saez
I'll start by saying the Patriots strong draft class coming in the year that Nick Caserio left is actually the very definition of a coincidence. The Patriots needed a quarterback for the first time in 20 years and had the opportunity to draft one in the first round for the first time and did so. Caserio's draft in Houston was considered by ESPN to be above average, again largely due to the solid play of rookie quarterback Davis Mills, who was taken in the third round. But that's not really the point here … how do the Patriots continue to have success in the draft? Belichick is in charge of personnel so it will be on him to build off the outstanding work of the 2021 class. I know a lot of folks believe it was Ziegler or somebody else calling the shots, but it was Belichick who leaned on his close college friends Nick Saban and Lincoln Riley and chose two players each from Alabama and Oklahoma with the first four picks. Three of those look like home runs at this point and we'll see about Ronnie Perkins. I expect Belichick to continue to lean on the advice of his close contacts and try to duplicate that success. Matt Groh and Eliot Wolf remain in the fold to provide guidance as well. This is an important draft for the Patriots to see if they can start stacking productive classes together as the team continues to rebuild the roster.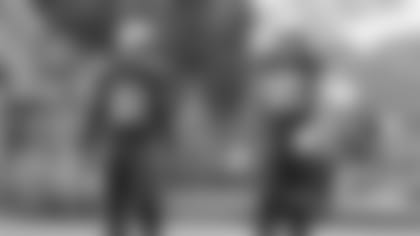 I'm curious as to what you think may be Bill Belichick's strategy moving forward. We have a number of free agents pending, and we know BB won't be able to re-sign them all. Free agency starts in about a month and who will they target? I'm assuming they're not going to go big this year in free agency like last year due to cap restraints. But with limited picks in April's draft they obviously will have to fill the ranks out of what is available. Any clue as to whom they may target? - Cliff Maurand
I think you're correct in assuming the Patriots won't likely be big spenders in free agency after being so aggressive last spring. The Patriots spent almost $200 million in free agency last year so it would be unlikely to see such an aggressive spending spree again. Of course Belichick has made a habit of surprising us so it can't be ruled out, but I would say the chances of big spending again are unlikely, although I don't think it has much to do with cap space. That can always be found. I expect Belichick to look to add a couple of veterans through free agency and to focus on cornerback, linebacker, offensive line and maybe wide receiver in the draft. I think there will be opportunities to add some depth in both areas and Belichick needs to have another strong draft to continue to piece things together.
Would utilizing tight ends Hunter Henry and Jonnu Smith the same way other teams with great receiving tight ends do make a difference? As in lining them up out wide like the way the Chiefs do with Travis Kelce or the way the Pats used to do with Rob Gronkowski and Aaron Hernandez? To me it just seems like a logical next step and one that would create matchup issues for a defense trying to cover them. I can't remember a single time they tried this during the 2021 season and since they're in need of help on the outside wouldn't it make sense? - Jason H.
Whether the Patriots split tight ends out wide or keep them as in-line tight ends it wouldn't make much of a difference in terms of coverage. It's not like a linebacker takes a tight end in man coverage only if he's lined up inside or outside. Either way the man assigned to cover him will follow. Like in the Super Bowl against the Seahawks, when Gronk split out wide and was one-on-one against a linebacker on a play that resulted in a touchdown. The difference is Henry in particular doesn't possess the type of athleticism that Gronkowski did, nor certainly that Kelce has now. Henry had a solid year in the red zone with nine touchdowns so obviously he did a nice job winning his matchups regardless of where he was lined up. Smith is faster but doesn't run crisp routes and therefore wasn't as big a part of the passing game. The Patriots have improved at tight end with Henry and Smith but this combination simply isn't as talented as Gronk and Hernandez were and asking them to perform that way is asking too much.
While cornerback, linebacker and wide receiver positions could all use upgrades, would Kenyon Green's versatility be too enticing for Bill Belichick to pass up at 21, considering the uncertainty for Ted Karras' future and cost of Shaq Mason's contract? - Wes Knoll
I would absolutely put offensive line right up there with the Patriots biggest needs so using the 21st pick on one would make a lot of sense. Whether the pick is Green or a more traditional tackle, either way it would be one that fills a major need. In addition to Karras, Trent Brown is also a pending free agent so there could be some significant upheaval along the offensive line. If as you suggest Mason's contract becomes too daunting, then an overhaul is necessary. I'm starting to get deeper into the draft class as we prepare for the combine next week and Green certainly would be in the mix toward the end of the first round so I'm with you all the way here.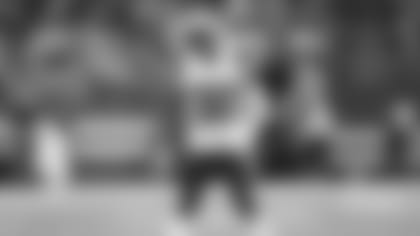 I had a thought, what if we brought Tom Brady in as quarterbacks coach/offensive coordinator? Certainly he has seen it all and would be a great mentor for Mac Jones. - Don Cormier
I don't think Brady stepped away from football while still at the top of his game so he could then spend more time in football by becoming a coach. My feeling is spending more time with his family was a major reason for his retirement and embarking on a coaching career would not be a great way for him to spend more time with his family. I don't see coaching in Brady's future.
My question is: with all the changes in the coaching staff, will Bill Belichick keep guys like Devin McCourty or Dont'a Hightower for continuity of system understanding as on the field coaches, even though the playmaking has gone way down? - Ben Weis Goldstein
It's an interesting question and one that is hard to answer. There's no question that Belichick likes the idea of having veteran leaders who can help with their experience as much as their play. The trick for Belichick is to find players who can still offer enough physically to warrant playing time and roster spots. In other words, are they still valuable enough to keep as leaders? In my view McCourty would still fall into that category but I could understand if Belichick decided to go in another direction in an effort to get younger and allow some of those players to gain experience. These are some of the toughest roster building questions teams have, and it's a tricky part of what Belichick has to decide each and every year. My thoughts on the specific players you mention is that Hightower will likely go, Matthew Slater will be re-signed and McCourty is the toughest to call. I think he still wants to play, and if that's the case I think he may leave. But that's strictly a guess.
Looking at the Patriots roster heading into the 2022 season. If you could select the top college player at any position running back, kicker, defensive end for the Patriots draft picks rounds 1 through 6. What position would you select to pick in each round? - Brett Lynch
While these questions are pretty much impossible to answer they're also among my favorites. It's like throwing darts and hoping a few hit the bull's-eye. So here goes: cornerback, tackle, wide receiver, linebacker, offensive line, defensive back. No idea how close that will be but aside from quarterback in the first round can anything be ruled out?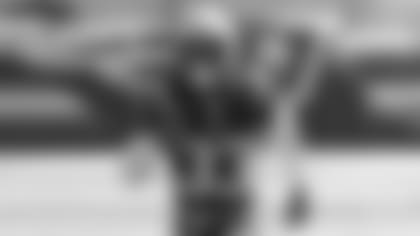 Why don't they move Joejuan Williams to safety? He doesn't seem able to match speed with receivers and cover, but with the play in front of him having at 6-3 safety could be interesting for him and for the team. Devin McCourty will possibly retire and they did it with him, so why not give a try? - Alain Leduc
We have developed a serious pattern with young draft picks who have trouble establishing themselves where we want to switch their positions. Many have suggested moving N'Keal Harry to tight end or running back. Some want Isaiah Wynn to move to guard. Now it's Williams to safety. Williams making the switch seems like a more realistic possibility because he has played the position at times for the Patriots and as you mentioned McCourty successfully did so many years ago. I'm not sure the position is Williams' problem, however. He doesn't appear to have the quickness to perform in space that is necessary. When he's able to be physical around the line of scrimmage he seems to have more success. But when he's asked to mirror a receiver, he tends to get in trouble. Of course, I'm by no means a coach so that elementary view may be way off base. But Belichick has moved Williams around in the secondary in the past, particularly in training camp, so I'd expect to see him move around again this offseason as he is set to enter the final year of his deal.
What are the chances the Patriots bring back Cole Popovich? I believe he left over Covid 19 issues, but haven't those policies changed? - Jesse Hurkes
I'm not sure anything has changed with regard to coaches and team personnel needing to be vaccinated, so unless Popovich has changed his mind then the situation is the same. Also, Popovich was recently signed as offensive line coach at Troy University so it appears as if he's moved on. Obviously, if the Patriots approached him about the job there's a chance he would reconsider, but my guess is his stance on the vaccine hasn't changed.
What happened to the Patriots getting rid of players one year early rather than one year late? Isn't getting younger as easy as knocking off underperforming, easily replaced or over specialized old guys? Dont'a Hightower, Devin McCourty, Jamie Collins … smart coaches on the field? What about young, fast playmakers on the field and old, slow coaches on the sidelines? These guys make any plays this year? Collins had an INT at the line and the other two made a few tackles 12-15 yards downfield, if they nailed the angle. Matthew Slater, Justin Bethel take up a roster spots? Use and develop the young guys who can grow and do other things. - Tony Arena
I don't think these situations are anywhere near as easy to navigate as you think. Sure, if a player isn't providing much then go ahead and let him go. But where does a player like McCourty fall in that kind of conversation? He's certainly not playing at his peak of a few years ago, but he's also not a detriment on the field like you describe. Hightower is a similar situation. As I mentioned earlier I expect some of these veterans to go because their contracts are up and they will be difficult to retain. I also agree with your view that some young guys – Josh Uche, Ronnie Perkins – need opportunities to show what they can do. I'd like to see Belichick make a commitment to some of these younger players and see if their added athleticism can pay dividends. But at the same time you can't get rid of all the veterans and expect to have a good team. Experience and leadership have value, and that's why Belichick's job of selecting which ones to keep is not an easy one.
Really liked last week's mail bag questions and answers but here are a couple from me if you please? Really like defensive tackle Jordan Davis as Mike Dussault obviously does too. But I see him likely taken no later than No. 15 do you disagree? Then, this draft is very deep in wide receivers. Would it be unlikely for Bill Belichick to pass on any receiver at 21 when he could get one that checks all the boxes on Day 2? Lastly, SMU wide receiver Danny Gray intrigues me and I would like your assessment of him. - Steve Earle
I am with you guys on Davis and feel he is a solid player. I've seen several mocks that have him going around No. 17, so if that's the case and the Patriots really like him then that would be well within the range for Belichick to make a move to get him. However, I don't think defensive tackle is a position where making such a move would be worth it. I think there are other positions of greater need that wouldn't require a trade to get to. I like the idea of taking a wide receiver in the second or third round because over the last several years there have been about a dozen taken on Day 2 that really made solid impacts almost immediately. Gray has good size at 6-2 and has the ability to play in the slot or outside so that versatility is a plus. I'm not as excited about him overall, however, but I will be delving much deeper into his profile in the coming weeks to see where he might fit. Based on what I've seen written about him, Gray could be a fit in Day 3 as a slot type with a chance to develop.