If, and I realize at this stage it's a big if, Malik Cunningham makes the final roster, do you think there would be scenarios where Bill O'Brien would put him in the backfield like a quicker, slimmer Taysom Hill? I know he's quite raw but I think his burst, speed and vision lend themselves to him being featured as a running back on screens/sweeps or in gadget plays in a piece of trickery like we saw Josh McDaniels dial-up with Julian Edelman's quarterback abilities. - David Beckett
Without having seen Cunningham play on an NFL field it's hard to envision him having any sort of role on the offense in 2023. I agree with you that it's a big 'if' for him making the roster in the first place, but I can see a scenario in which he either sticks or winds up on the practice squad and is able to serve as an excellent scout team quarterback to prepare the team for the mobile quarterbacks they'll face during the season. But in terms of a role on offense, I liked what we saw from Marcus Jones in that regard last year, and if the coaches don't want to continue using him in that way, then perhaps rookie sixth-round pick Demario Douglas could fill a similar role. Cunningham is a raw, undersized quarterback at this point and likely needs to time to develop.
Which wide receivers do you see making the roster this upcoming season? - Ryan Kenney
This is an interesting question that seems pretty simple and straightforward on the surface, but there are a number of ways this could turn out. I'll start with the easy stuff and say that JuJu Smith-Schuster and Tyquan Thornton will be two. DeVante Parker and Kendrick Bourne also should return, but I don't think they are locks. I could see one or both being dealt if any of the rookies pan out. Sixth-round picks Kayshon Boutte and Demario Douglas will have opportunities to make plays during training camp and the preseason and could factor into the mix. If both emerge it's possible that Bill Belichick would move one of the veterans. Tre Nixon and Lynn Bowden are also on the current roster and could find a way to enter the mix. But my projection will be the top four of Smith-Schuster, Thornton, Bourne and Parker will be back with Douglas earning a spot as well. But that's what camp is for.
The draft is over and I feel the Patriots will be satisfied down the road with this group and I do believe a few of these guys may see plenty of playing time this season. Do you see any of these draft picks getting playing time this season? - Ron Scarlata
I think Christian Gonzalez will definitely play immediately and likely will start at one of the cornerback spots. He's a highly regarded first-round pick at a position of great need for the Patriots, so it makes sense that he will be in the mix right away. Second-round pick Keion White should be able to earn playing time along the defensive line as well. He may not become a starter but should be developed enough to split reps with Deatrich Wise and Christian Barmore in a rotation up front. I believe Marte Mapu looks like a lock to earn a role on special teams. His profile suggests that he should be valuable on the coverage units with his ability to move in space and be physical. Obviously, Chad Ryland and Bryce Baringer have the inside track to become the Patriots kicker and punter, respectively. The rest are fighting long odds to earn regular playing time as rookies barring injuries along the offensive line, which would create opportunities for the three offensive linemen draft picks. In terms of true playing time I'd bet on Gonzalez and White.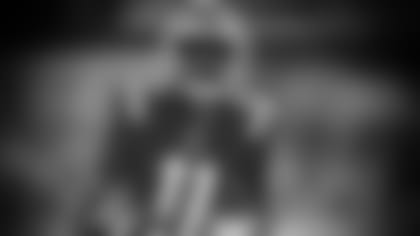 Do you think that Bill Belichick thinks Tyquan Thornton is better than the any of the receivers in this draft? - Bryan Ingram
I don't think the fact that Belichick didn't select a receiver during the first two days of the draft necessarily indicates that he feels Thornton is better or worse than any of the players who were available. A lot of factors go into each selection and it's possible that Belichick felt, as an example, that Christian Gonzalez was the better option over Zay Flowers or Jaxon Smith-Njigba because he filled a bigger need. Or he could have felt Gonzalez was a better player than either of the top two receivers. And yes, it's possible that he felt Thornton was a better player as well. But my guess is there were receivers that Belichick liked in this draft and most likely he believed some of them represented upgrades over those currently on the roster. But he also likely felt that there were other players at different positions that were better options and that's why he chose them. Time will tell whether or not Belichick made the right calls.
With the excellent overdue news that the legendary linebacker Mike Vrabel has at last been selected to go into the New England Patriots Hall of Fame it got me thinking about other tough and talented championship winning players from the historic years gone by who I would also like to see inducted into this honorable club at some point. Myself like most people think of many of the obvious people who will be shoe-ins and who will literally stroll in on the first attempt but there were others like the man who inherited Mike Vrabel's No. 50 jersey and made it his own, Rob Ninkovich, who I believe should go right in but who probably will not find it that easy. Can you give me your view on putting Rob Ninkovich in the shrine at some point and also can you think of any other players who you would like to see put in at some stage but who you believe are destined to always be a bridesmaid and never a bride? - Marc Saez
I enjoy my time as part of the nomination committee for the Patriots Hall of Fame and take it quite seriously. I agree that Vrabel's selection was long overdue, but not because the committee hasn't recognized his contributions. Vrabel made to our list of finalists seven times before the fans finally voted him in, which was very much deserved. I don't feel Ninkovich comes to the level of a Patriots Hall of Famer, at least not by comparison to those who've been inducted over the years. Ninkovich enjoyed a solid tenure with the Patriots and should be remembered as a hard-working part of some championship defenses. I don't view him like I did Vrabel, however. In terms of players I'd like to see get in I'd list Wes Welker, who has yet to make it to the finalist level, Logan Mankins and Lawyer Milloy as those who I hope someday get recognized. There will be some easy choices coming up soon with Adam Vinatieri, Tom Brady, Rob Gronkowski and Julian Edelman all recently retired as well.
If Riley Reiff can't make the Bears, how can people have confidence in him, and did he play left or right tackle for Chicago? They have to be moving one of the guards overflow to tackle, they have to, the ones they have at tackle are not good enough. - Rick Meyer
Reiff has been a solid if unspectacular veteran throughout his career and in 2022 he started the season as a backup with the Bears. Due to an injury he stepped into the starting lineup at right tackle but he also played the bulk of his career on the left side. At 34, Reiff's best days are likely behind him but he does offer some veteran depth at the position. Before we start talking about an overflow at guard let's see how the rookies look once the team gets on the field during training camp. Last year there were a handful of rookie interior offensive linemen in camp as well and none managed to make a huge impact. Perhaps this year will be different and maybe Michael Onwenu, who worked at right tackle before, will move back outside as the starter and that's how things will play out. I'm not expecting that at this point, however, but a lot can change once practice begins. We should get our first look at things in a few weeks during OTAs.
Does the Marte Mapu pick suggest guys like Mack Wilson and Raekwon McMillan are on the roster bubble? Or do you see Mapu as Kyle Dugger insurance? - Dillon Sutter
I think Mapu will be more of a linebacker than a safety but that's just based on his draft profile and not anything we've heard from the coaches. Like the offensive line situation, we'll see what it looks like when we start to get the opportunity to watch some practices later this month. I'd say Wilson and McMillan will be fighting for jobs once camp gets underway, and if Mapu is healthy (he's currently dealing with a torn pec) he could push those veterans for jobs. I don't see him as an option at safety, at least not yet, mostly due to the depth at that spot with Dugger, Jabrill Peppers, Adrian Wilson and Josh Bledsoe.
Bill O'Brien was the offensive coordinator in 2011, then Josh McDaniels from 2012-21. Mac Jones was pretty good his first year with Josh as OC. Are there any similarities between O'Brien's style and Josh's that will make me think that we might see 2021 (or better) Mac again? - Tom Shears
The most obvious similarity is they will be running the same offense, or at least offenses that are far more similar. O'Brien can be more volatile at times than McDaniels but both can be intense. O'Brien also has some background now with Alabama's offense so it's possible that some of those concepts – RPOs etc – could be implemented to augment Jones' skills. I think it's more than reasonable to expect Jones to look more like the quarterback he was as a rookie than what we saw for most of last year because O'Brien has a better understanding of how to set up an offense and sequence the play calling. Now it's a matter of Jones taking that coaching and building off it.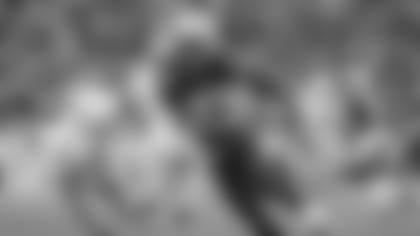 Do you think that the Patriots would consider bringing Kyle Dugger down to linebacker from safety to hit the modern day NFL's standard? They have depth at the safety position, it makes sense on paper. - Eric Trendell
I think Dugger is already used in that type of situation quite often and his physicality around the line of scrimmage has been noticeable. But I also think his athleticism in the secondary has led to some turnovers and last season in particular he was great at turning those into big plays and touchdowns. Dugger is a versatile player and he has the ability to fill multiple roles. Maybe he's not quite big enough to play a true linebacker position on a full-time basis but Belichick has shown the willingness to let him operate in the front seven frequently enough that he's made a lot of plays in that regard.
What is "the new NFL" and why does it mean wide receiver, wide receiver, wide receiver is an infatuation? Is it the red zone, fantasy football and new age fan? Look I know the passing rules changed a bit, but the team winning in the playoffs still have solid line of scrimmage play and a good quarterback. Philly was a running team that play actioned. Kansas City became a balanced team running/throwing then won. They lost when their thin o-line faltered a few years back and or they had no D. Fundamental football is not old. This new NFL is just what the media and fans like to talk about, not what wins in games. - Jim K.
I couldn't disagree more with this post. The Eagles were basically a .500 team until Howie Roseman went out and made a huge trade to acquire A.J. Brown. Brown then delivered with a monster season with 88 catches for 1,496 yards and 11 touchdowns and suddenly Jalen Hurts looked unstoppable at times. Without the threat of a big-time receiver to make defenses pay off those play-action attempts, the Eagles were a pedestrian offense and team. The Chiefs have arguably the best quarterback in football and were not balanced at all between run and pass. It's Mahomes' team and offense and the Chiefs ranked near the top of the league in pass-play percentage, throwing the ball on average roughly 63 percent of the time last season. The Chiefs have been to three Super Bowls, winning two, while throwing the ball as often if not more than anyone else in the league. They also managed to make it to the Super Bowl with a subpar offensive line back in 2020 while Cincinnati did so a year later with a similarly suspect group up front. Most of the modern offenses involve high-powered passing attacks that put points on the board and the best teams play in this manner. Yes, the Eagles have an extremely productive running game but Hurts has a lot to do with that. He's a dynamic player and that's why he finished second to Mahomes in the MVP voting a year ago. Brown's emergence has a lot do with that as well.
Why didn't you draft Zay Flowers in the first round? - Asher Zaidi
As I mentioned earlier, Bill Belichick clearly felt there were better players at positions of greater need available at the time when Flowers was available. He wasn't picked until No. 22, so obviously a lot of other teams must have felt the same as well. I believe Flowers will enjoy a solid career in the NFL but I'd have opted for Christian Gonzalez just like Belichick did because I believe he's a better player at a position that is tougher to fill.
DISCLAIMER: The views and thoughts expressed in this article are those of the writer and don't necessarily reflect those of the organization. Read Full Disclaimer