In the lead-up to 2022 Training Camp, we're inspecting the Patriots roster position by position. Today, an examination of the offensive line.
Bubble: James Ferentz, Will Sherman, Justin Herron, Yodny Cajuste
In the Mix: Chasen Hines, Arlington Hambright, Yasir Durant, Andrew Stueber, Kody Russey, Darryl Williams, Drew Desjarlais, Darryl Williams
Analysis: There will be some new starting faces on the offensive line this season after the departures of guards Shaq Mason and Ted Karras. Their replacements aren't hard to figure out though, with third-year blocker Mike Onwenu headed back to his college position of right guard and first-round pick Cole Strange stepping in at left guard. Those changes should give the o-line a new flair with Strange's athleticism and Onwenu's brute force blocking.
But guard isn't the only spot where change could be in the air, as tackles Trent Brown and Isaiah Wynn had flipped sides during minicamp. Wynn has spent his Patriots career at left tackle, while Brown's only season on the left side came with the Patriots during their 2018 title year. The swap could balance the line out a bit between athleticism or it could've just been some off-season tinkering that never actually comes to fruition.
Meanwhile, David Andrews remains the one constant in the middle of it all at center, with experienced veteran James Ferentz backing him up.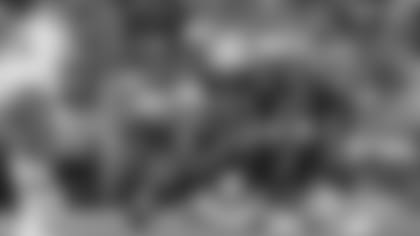 The competition at the other backup spots will be intriguing to watch during camp. Justin Herron and Yodny Cajuste were the first tackle options after Brown and Wynn and both could be thrust into action at some point during the season. Will Sherman and Yasir Durant appear to be the top interior backup options, while former CFL player Drew Desjarlais, Arlington Hambright and former Chiefs practice squad member Darryl Wiliams will be in the competitive mix.
Rookies Chasen Hines and Andrew Stueber were never spotted at OTAs during the spring, but both could push for roster spots if they're able to get on the field. Undrafted rookie center Kody Russey got some run during the spring with Andrews being limited.
There are some new faces at new spots on the offensive line, but if the top group stays healthy, they should be expected to provide solid protection for Mac Jones while opening up rushing lanes for the talented running back group. They have a nice mix of physicality and athleticism, but injuries could test the unproven depth behind the top line.