What are your overall thoughts on the defensive front seven, and which two players from the front seven are you most excited to see in training camp? Jason Bilodeau
Defensive fronts are tasked with two main objectives: stopping the run and pressuring the opposing passer. In 2020, the Patriots had trouble doing both. Team brass obviously agreed, given the emphasis placed on beefing up that area during free agency and the draft this past offseason. My hope is that they've added enough new players to shore up the holes they had in their run defense and can be more consistent in rushing the quarterback this season.
In particular, I'm most anxious to see the top two defensive draft picks, Christian Barmore and Ronnie Perkins, who are both front-seven players, because they're the biggest unknowns at this point and are loaded with potential. - Erik Scalavino
Montravius Adams played defensive end at Auburn and is not large for a defensive tackle. Davon Godchaux is slightly bigger. No true 3-4 nose tackle types here. Henry Anderson is really a taller/leaner DE and not even listed at DT. So, do you feel the Patriots are planning for more penetrating, quicker guys in a 4-3 scheme based on the roster build? I know they change the defense week to week, play three safeties a lot, and have a myriad of options for game planning, but everyone says we should have fixed the run-defense issue. I'm not so sure it's because of the DTs, but more so the overall linebacker additions, plus Anderson/Deatrich Wise at DE along with Matthew Judon, etc. What do you think about the DTs in Adams/Godchaux? James Kelleher
As I stated in my answer to the previous related question, there's no denying that New England needed an influx of size and talent along the defensive line, and New England did its best to acquire as many players as possible to help fill that void. I'm not sure they had any particular change of philosophy in mind with the specific players they added; they just happened to be the ones available this year at a price the Patriots felt was reasonable for their budget.
Now that they're all here, it's up to the coaches to determine where and how they best fit into this system. I should also note that every player you named (minus Judon, who's listed as a linebacker) appears on the official roster as a generic "defensive lineman," with no differentiation between end or tackle. That shows just how interchangeable the coaches feel these players are right now.
Whether or not a change in scheme is needed will depend largely on how these players produce on the field. These first several days of camp, it's been difficult to assess just how well the defenders, especially the big-bodied guys up front, are doing because they haven't been wearing full pads and can't play at full speed as a result. Now that we've reached that phase of training camp, however, it'll start to become more apparent what kinds of roles these players will be asked to play. - Erik Scalavino
What would you say is the ceiling for this defense? I feel like it could be historically good, barring injuries. Jeremy Ramirez
I'm not willing to make any such bold predictions until I see these guys with pads on and facing an offense other than New England's in a competitive atmosphere (preseason games and joint practices being the first such opportunities later this month). We might not even get a full sense of what this defense is capable of until we get into the regular season. There are just too many new faces and vulnerable areas from a year ago that haven't yet been fully proven to have been fixed to make any reasonable projections about this defense – other than it's fair to say that this should be a better unit overall than the 2020 version. - Erik Scalavino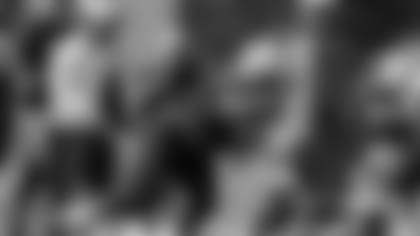 Do you think the Patriots believe [cornerback] Stephon Gilmore is valuable enough to warrant a new deal? Norman Mixon
What do you think will happen with Gilmore? Miguel Gonzalez
Considering that the cornerback has reported to camp and appears to be doing his part to work on his rehabilitation from a 2020 quadriceps injury (he began camp on the physically unable to perform list), I'm sticking with my pre-camp prediction that he and the Patriots will work things out as far as a new contract is concerned. What remains a question is how long that new deal will run. Is it merely a one-year bump in pay or a longer-term pact? That's the sticking point, it would seem, and it really could go either way, though my inclination is to lean toward the one-year hike.
Thus far, we haven't seen Gilmore suit up for practice, but based on his comments to a reporter just before training camp started, my expectation is that we'll see him by the time the regular season rolls around, at the very latest. Probably even sooner than that, assuming the contractual details are ironed out and he doesn't experience any injury setbacks in the interim. Erik Scalavino
Do you think Jonathan Jones could be a surprise cut/trade this year? Myles Bryant and Jalen Mills share similar skill sets with Jones, with Bryant being a cheaper alternative. Pearce Bennett
I would be very surprised if Jones is not here in Foxborough this season, either due to having been released or dealt to another club. He's a versatile, reliable, solid defender, as well as a special teams contributor. He's also not making an extraordinary amount of money, so, it's not as if his contract is cost-prohibitive to his roster status. I fully expect Jones to be part of this 2021 Patriots secondary and would be quite surprised indeed if he's not. Erik Scalavino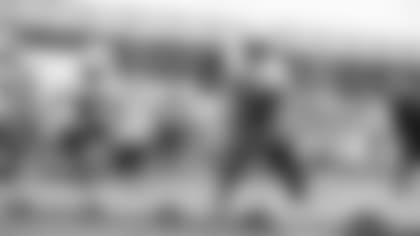 What is your opinion of Jonnu Smith so far? Marc Saez
The big tight end acquisition has really impressed during the first several days of training camp. We saw very little of him during the spring, and when he finally did suit up back then, he almost immediately appeared to get slowed by some sort of injury. Now, though, he looks fully recovered from whatever was ailing him a couple months ago and is showing up in a good way every day. - Erik Scalavino
After a down year last season, I did see a bright spot in Jakobi Meyers. Do you think he could emerge as the outside guy (or No. 1) WR with Nelson Agholor playing opposite him and then Kendrick Bourne playing in the slot out of a three-receiver set? And if we run a two-TE set with [Jonnu] Smith and [Hunter] Henry, could Meyers emerge as the wideout in that formation over Agholor and Bourne, especially with Meyers familiarity in the system? Do you see him making a big leap this year as well? Ty Gray
What are your thoughts on Jakobi Meyers? Do you think he's underrated? Breakout season this year? Contract renewal? Tiana Foster
Meyers is a great story, and a nice young man to boot. Having made the team as an undrafted rookie two years ago, he's done nothing but improve and take full advantage of every opportunity given to him here in New England. As a result, he's probably a virtual lock to make the roster again in 2021. And he might be the de facto No. 1 receiver, at least at this point in the early stages of camp.
With his size, he looks more like an outside receiver, but his skills are probably more suited for the slot position. But in this offense, it's not unusual to see receivers move inside and out on the line of scrimmage, so, we'll likely see all three of those players – Meyers, Agholor, and Bourne – line up in different spots. The receiver position overall is one that's going to be among the most interesting to watch over the course of the summer. Meyers is definitely in the mix as one of the team's go-to pass-catchers. - Erik Scalavino
Hi, guys. Love your show and always listen when I can from Liverpool, England. Where is Tre Nixon? I've not heard much about him during training camp. Is he at practice or absent? Dean O'Brien
The rookie receiver has indeed been present for every practice thus far, Dean. He just hasn't stood out much, with the exception of a pass reception here and there. No consistent big plays or eye-popping moments yet, though, which is why you haven't heard us talking about him much on our Patriots Unfiltered radio show/podcast. - Erik Scalavino
How do you see the outlook at slot for 2021? Replacing [Julian] Edelman is not an easy task. You think Gunner [Olszewski] might step up? Rick Malec
I'd like to see Gunner emerge as a viable receiving option, especially on the heels of his 2020 All-Pro punt return performance. He, like Meyers, is another player who's developed from an undrafted, virtual unknown rookie into a legitimate NFL player, though he still has considerable room to grow as a route-runner and pass-catcher. In my estimation, he has similar qualities to what Edelman brought to the table and thus, I'd like to see him fulfill that potential by becoming a more well-rounded receiver/returner in 2021. - Erik Scalavino
What is the difference between kick and punt returners? Isn't it the same job essentially? It should be a position that one man does both. Also, has anyone ever used one kicker for field goals and punts? Again, essentially the same job and would save roster spots. It's not like it's a demanding job! Jeff McCarroll
There's actually a lot more to both jobs than you suggest, Jeff. Yes, on the surface, one player is simply catching a ball that's kicked to him and trying to avoid 11 opponents to get to the end zone; the other is the one kicking the ball.
However, the differences, while nuanced, are important, which is why teams don't typically have the same player do both jobs. The kickoff returner generally has more time to watch the ball travel to him because he's further back from the kicker than a punt returner. What's more, the way the blocking is set up for a kickoff return is different than a punt return, so, a kickoff returner usually has more of a chance to see where he wants to go with the ball.
Punt returners need to have their wits about them more often because the distance the ball travels is usually shorter than a kickoff, meaning the opposing players are bearing down on them more quickly. This requires a more shifty kind of player than a kickoff returner, who can get a running start more frequently. Some players have been able to return both kicks and punts, but it's also coaching decision sometimes to prevent one player from being subjected to the often jarring hits that occur on special teams.
As far as kickers go, the technique for field goals and punts is entirely different, and both specialists do a LOT of kicking throughout the practice week. This takes a heavy toll on the player's legs and backs. So, while it might not seem like a very taxing job because they're only on the game field a few times per week, they're doing a lot more when you don't see them (i.e., on the practice field).
Kicking has become such a specialized position that you almost never see one player do both jobs anymore. One of the last players to do so in college was Jason Hanson, who enjoyed a long, productive career with the Detroit Lions as their primary field goal kicker. But even way back then, in the early 1990s, the Lions asked Hanson to focus solely on field goal kicking and kickoffs, as good a punter as he was in college, too.
Generally speaking, guys who return punts or kicks can fill in at the other spot if needed; same goes with kickers and punters. This might be another reason why coaches are more likely to have separate players perform the various jobs. Think about it, if you only had one player as your kick/punt returner and he gets hurt, you still need to have a backup. You might be able to fill it in a pinch with a skill position player, but that guy wouldn't have nearly the experience needed to give you any sort of confidence putting him out there in what can be a critical situation.
And if you had just one kicker/punter and he were to get hurt in a game, you're less likely to have a competent replacement lying in wait on the bench. So, it makes a lot of sense to have different players do the different jobs, while serving as backups for the others. - Erik Scalavino
What do you think about the new league rule allowing skill players to wear single-digit numbers? Jackson Sanford III, Waynesville, NC
It's taking some getting used to, I'll admit, because I've grown accustomed to associating certain number ranges with certain positions. This now gives the NFL more of a college look. But the players are clearly happy with it, seeing how many of them have chosen to take advantage of the opportunity. I don't really have any problem with the rule. - Erik Scalavino